What is Next for Chrysler?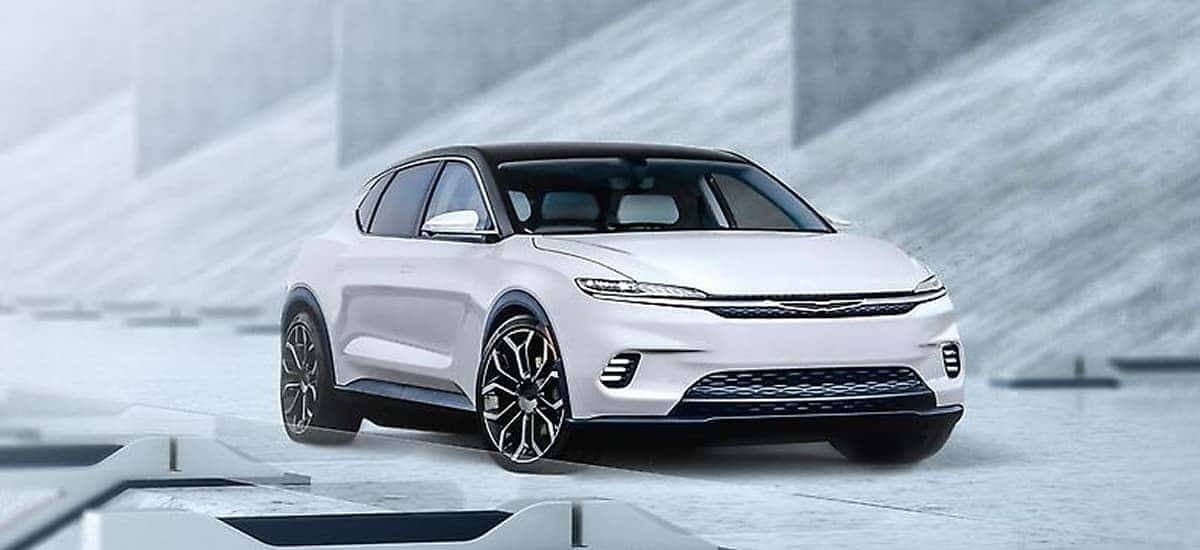 Stellantis is working hard on its new electric vehicle (EV) future after the automotive group shared its vision for the rest of the decade in Dare Forward 2030. EVs will eventually dominate the lineup, and the market, with Stellantis planning to produce more than 75 battery-electric vehicles (BEVs), with 25 of those hitting the U.S. market. Most recently, a new engine for hybrid electric vehicles (HEVs) by Stellantis was announced. With top FCA brands expanding with Dodge eMuscle, an all-electric Ram 1500, the all-electric Jeep SUV, electric Alfa Romeo and Maserati models, and Fiat 500e, the last one is Chrysler, and we wonder what the plans are for this family minivan for going electric.
"Chrysler is one of the emotional pillars of the former FCA. It's important for us to give this brand a future and opportunity to rebound…Chrysler will be relaunched." – Stellantis CEO Carlos Tavares
Relaunched, eh? That would be interesting to see. With only two models making up the lineup, unless we count the Chrysler Voyager – a more handi-capable Pacifica – and the Pacific Hybrid, a plug-in hybrid electric vehicle (PHEV) minivan. There is a sedan, the Chrysler 300, but it has seen better days. So, what's next for the family car automaker? A new sedan, finally! Chrysler showed off the Airflow Concept during the 2022 Consumer Electronics Show back in January, and there was a lot to look at.
A mobile living room that was more software than hardware, the cabin of future Chrysler and other Stellantis models will be a digital space that consumers can fully customize with their "online" personas and lives, from the business-minded folk that need to keep a schedule to people who are more social media-tuned. This is all because of the new STLA SmartCockpit, one of core three software platforms that offer such customization. Powered by Amazon, having used in the past Amazon Devices, Amazon Web Services (AWS), and Amazon Last Mile, these services will expand to personalized accounts and settings, intuitive in-vehicle AI-enhanced applications for entertainment, Alexa-enabled voice assistance, navigation, vehicle maintenance, ecommerce marketplaces, and payment services.
More computer than car, the Airflow Concept should be able to do more than Level 3 autonomy, but Chrysler was never the automaker we thought of when we thought of self-driving vehicles. For now, drivers can be a little absent-minded, but should still be focused when behind the wheel. It's all controlled by STLA AutoDrive, another of the three core software platforms running behind the scenes to offer Level 2, Level 2+ and Level 3 autonomous driving capabilities to consumers.
The software behind it all is the STLA Brain, a fully Over-the-Air (OTA) capable platform with 30 modules for keeping the CPU of the vehicle connected to the cloud. This allows for software updates, features, and other services to be added quickly, without needing to go to a shop. Just like smartphone updates, drivers will receive updates. Hopefully not with a prompt and reboot, because nobody wants that while driving. So far, OTA updates have only been available for subscribers to Uconnect and opt-in for a WiFi hotspot. If all future models will come with these STLA platforms, then future connected infotainment might also become a Chrysler standard.
Interested in keeping up with Stellantis and the Chrysler Airflow concept? Follow along with us on Aventura Chrysler Jeep Dodge Ram social media.
Photo Source/Copyright:  Chrysler