Chrysler Unveils Airflow Concept at 2022 CES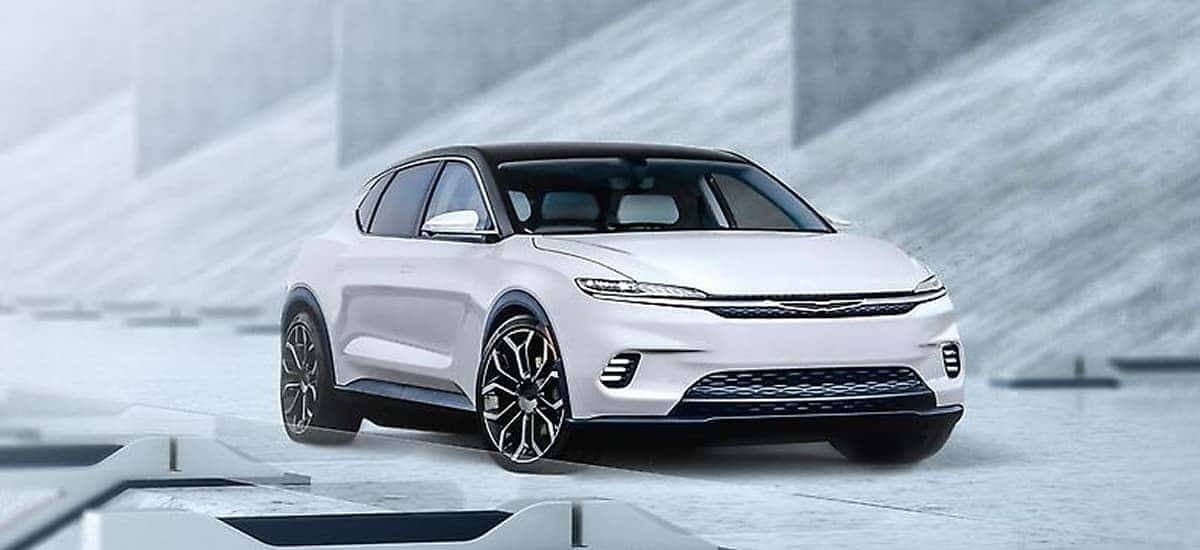 The Consumer Electronics Show is a pretty big deal. Every year, in Las Vegas, all kinds of well-known brands pop up, from SONY to Roku, even the old school BlackBerry still shows up. As a consumer, many of us know the names and will be looking forward to the exhibits put together to show off the latest new toy! What some may not expect is that automakers also like to take up some space during this show. They are consumer products after all, and with all the new brand technology being integrated like Google, Apple, and Amazon, automakers have a lot to show. This year, Stellantis is bringing us plenty, and Chrysler has a lot to talk about with the new Chrysler Airflow Concept.
"The Chrysler Airflow Concept represents the future direction of the Chrysler brand, providing a peek at the dynamic design, advanced technologies and seamless connectivity that will characterize the full-electric portfolio we plan to reach by 2028…Chrysler is an iconic American automotive brand, with a heritage in creating new advanced technologies and product segments. Our brand will serve at the forefront as Stellantis transforms to deliver clean mobility and connected customer experiences." – Chris Feuell, Chrysler brand CEO – Stellantis
2028 feels like a long time away, but with all that the Chrysler Airflow Concept promises, we're going to need some time for technology to catch up. Luckily, technology advances exponentially, but I'm talking fully autonomous self-driving car technology. The Airflow Concept uses Level 3 autonomy, which allows drivers to take their hands off the wheel and their eyes off the road for short, temporary amounts of time. With all the new tech and entertainment the Chrysler Airflow Concept is introducing, we need better than Level 3. The Airflow Concept is more or less a giant computer on wheels, and if we thought texting-and-driving was bad, how worse will it be when someone is mesmerized by an immersive and fancy user interface?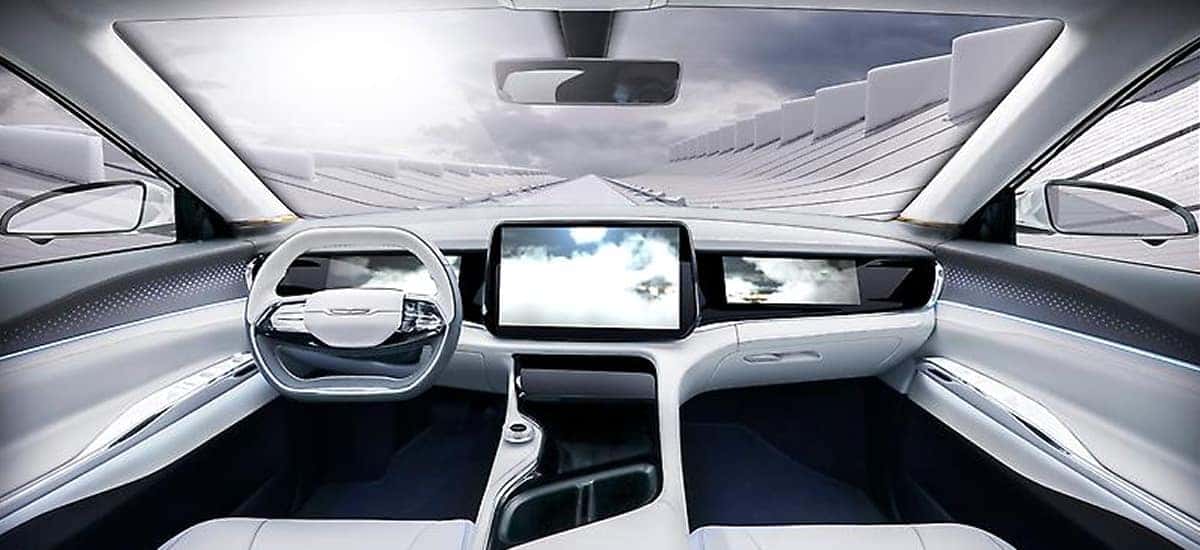 So let's dig in shall we? The Chrysler Airflow Concept makes use of three major platforms – STLA Brain, STLA SmartCockpit, and STLA AutoDrive. STLA Brain is a fully Over-the-Air (OTA) capable platform with 30 modules that make it a highly flexible service-oriented architecture that connects the vehicle's central high-performing computer (HPC) to a cloud. This allows software developers to create and update features and services quickly, making the vehicle more consumer-centric.
Then, STLA SmartCockpit is built on top of STLA Brain like another layer, allowing vehicle occupants to create a customizable living space within the cabin. Research shows people spend about a quarter of their lives in a vehicle, sometimes more for those of us who travel or have adventurous lifestyles. People living the #VanLife have been turning vans into living spaces for a while now, but the auto industry is catching up.
STLA AutoDrive is the autonomy currently offered. Through a partnership with BMW, STLA AutoDrive offers Level 2, Level 2+ and Level 3 autonomous driving capabilities. Thanks to the STLA Brain, when self-driving tech gets better and more concrete, consumers can go from manual to fully autonomous with a simple software update. This is just one of the ways everything is connected.
Back to the Chrysler Airflow Concept, we'll talk more about the cockpit in another article, but In short, with the use of a menu-based format, consumers can personalize and customize the interior, able to share information with passengers, connecting to entertainment and apps, or using the built-on camera for a video conference. The new vehicles from Stellantis will be employing these platforms and tech, further connecting consumers to their digital lives while still on the road. Eventually, the cockpit of a vehicle can launch AI-based applications, such as navigation, voice assistance, e-commerce marketplace, and payment services.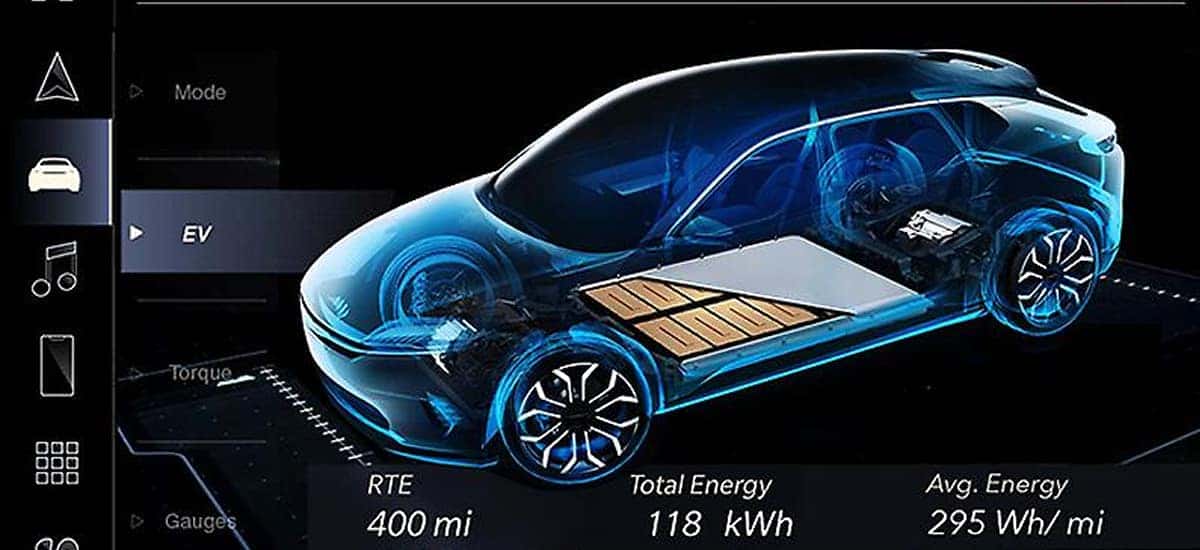 The backbone of the Chrysler Airflow Concept is the new electrical/electronic (E/E) and software architecture that will become a driving force in Chrysler and Stellantis brands going forward. Developing more electric vehicles, Chrysler is finally waking up from its Pacifica slumber and will be launching its first battery-electric vehicle (BEV) by 2025. Following this, a future all-electric Chrysler vehicle lineup is also in the works. Making vehicles that are fully electrified and fully connected is the new mantra for the industry, and Stellantis is starting to flex its stuff with electrified vehicles made with recyclable and renewable materials, the Chrysler Airflow Concept, and two 150 kW electric drive motors (EDMs) with enough power to drive between 350-400 miles on a single charge.
There's plenty of images and talk about the design, but with a concept not set for production until maybe 2028, everything is bound to change.  We have another article on the STLA SmartCockpit. This was more so focused on the Chrysler Airflow Concept, and since it makes use of the new STLA platforms, it's the perfect example to show how Stellantis plans to implement these platforms in future vehicles. You can follow us on Aventura Chrysler Jeep Dodge Ram social media to keep tabs on Stellantis updates, vehicles, and technology.
Photo Source/Copyright: Chrysler