Stellantis and Amazon Work Together to Enhance STLA SmartCockpit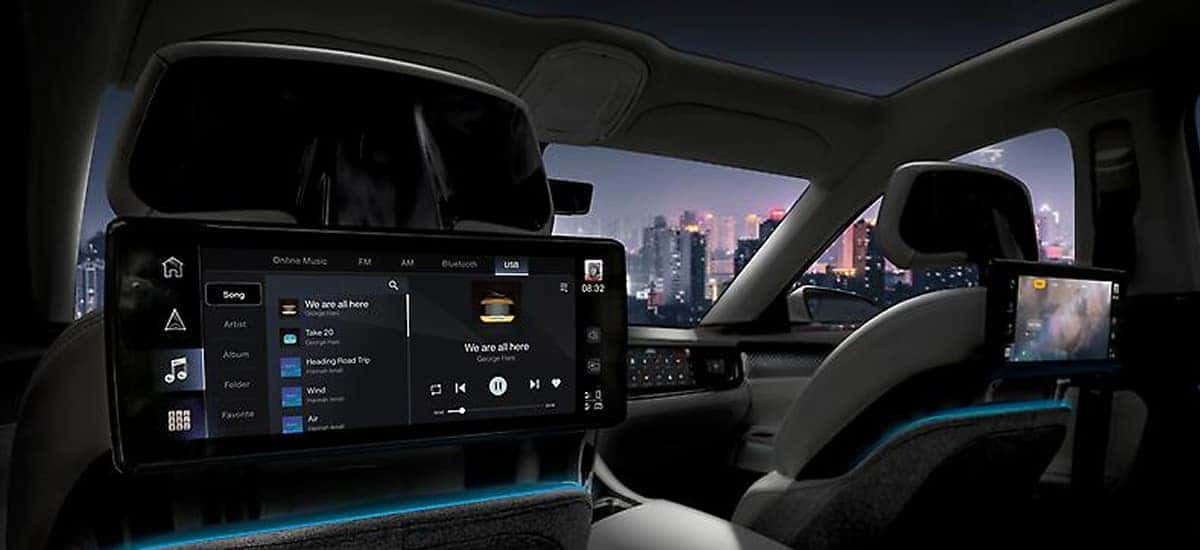 Over the years, automakers have been getting more involved with third-party brands to boost their features and bring new technology into their models. Automobiles are increasingly becoming more like a computer and less like a simple machine that takes people from point A to B. Recently, power player Amazon started playing ball with Stellantis, the Fiat Chrysler Automobiles (FCA) and PSA Group merger, and have brought features like built-in Amazon Fire TV in the 2022 Jeep Grand Wagoneer and the Alexa Custom Assistant that helps the customer with viewing the weather, smart home control, music, and more. At the 2022 Consumer Electronics Show (CES), Stellantis showed us the Chrysler Airflow Concept, a new electric vehicle that makes use of Stellantis' SmartCockpit platform. With Amazon now joining the endeavor, consumers can stay connected to their home and bring that type of living space on the road.
A series of global, multi-year agreements later, and Stellantis and Amazon want to transform the in-vehicle experience. Stellantis will get a jump up as a mobility tech company, employing Amazon Devices, Amazon Web Services (AWS), and Amazon Last Mile into future models. Together, the two companies will be working on vehicle development, building connected in-vehicle experiences, as well as training new and upcoming automotive software engineers. In the end, Stellanits models with come with a suite of software-based products and services from Amazon that will help consumers integrate their digital lives into their automobile via personalized accounts and settings, intuitive in-vehicle AI-enhanced applications for entertainment, Alexa-enabled voice assistance, navigation, vehicle maintenance, ecommerce marketplaces, and payment services. Sounds like a smartphone on wheels at this point.
"Working together with Amazon is an integral part of our capability building roadmap, based on both developing internal competencies and decisive collaborations with tech leaders, and it will bring significant expertise to one of our key technology platforms, STLA SmartCockpit…By leveraging artificial intelligence and cloud solutions, we will transform our vehicles into personalized living spaces and enhance the overall customer experience, making our vehicles the most wanted, most captivating place to be, even when not driving." – Carlos Tavares, CEO of Stellantis
Turning an automobile into a "living space" sounds odd, but with the increasingly popular #VanLife and people who are always on the move, having a vehicle that is more like a home tends to become the most obvious solution. A lot of this costs money, time, and engineering. The average consumer may not have the skills, or the budget, or time. This collaboration between Amazon and Stellantis won't be going that far. As stated above, it's more about bringing the consumers' digital lives with them on the road – whether that means streaming their favorite shows or holding a virtual conference, Amazon and Stellantis will collaborate on the software for STLA SmartCockpit to do that and more.
The STLA SmartCockpit platform will use Amazon products and solutions that are oriented around vehicles and Stellantis models, eventually able to create and curate custom, brand- and vehicle-specific services and experiences through a new app store. Using an intelligent, adaptive, user-interface, STLA SmartCockpit will adapt to customers' behaviors and interests and eventually use its artificial intelligence (AI) to pick services the consumer may be interested in, such as media content, points of interest, restaurants, and points-of-interest when planning a road trip. For those looking to adventure off-road but have zero experience, the AI will launch a digital off-road "coach" to help consumers calibrate the vehicle for optimal performance on the upcoming route.
This is Amazon after all, so along with features like Amazon Fire TV, the smart speaker Amazon Alexa has become increasingly popular in vehicles. Of course consumers of future Stellantis vehicles will be able to use Alexa from their vehicle to monitor and manage their homes from the road. With Alexa-enabled devices at home and the Alexa smartphone app, consumers already have commands they can use for their vehicle, including set the in-cabin temperature before walking out the door and scheduling upcoming service appointments. Who doesn't neglect their oil change once in a while?
With a power house like Amazon working with them, Stellantis might just surprise us all in the next few years. With plans to put the STLA SmartCockpit into vehicles by 2028, there is plenty of time for self-driving autonomous cars to get it together. The STLA SmartCockpit comes with STLA Drive, but it's at best a Level 3 Autonomous car. That means the driver may temporarily remove their hands or take their eyes off the road to do something else, say operate music or share data with other passengers, but it's not a replacement for responsible driving. Once we get Level 5 Autonomy, we can start getting driver and front passenger swivel chairs and a fold-out table in the middle of the cabin.
Follow along with us on what's new for Stellantis when you follow us on Aventura Chrysler Jeep Dodge Ram social media.
Photo Source/Copyright: Chrysler