Jeep Teased Images of First All-Electric SUV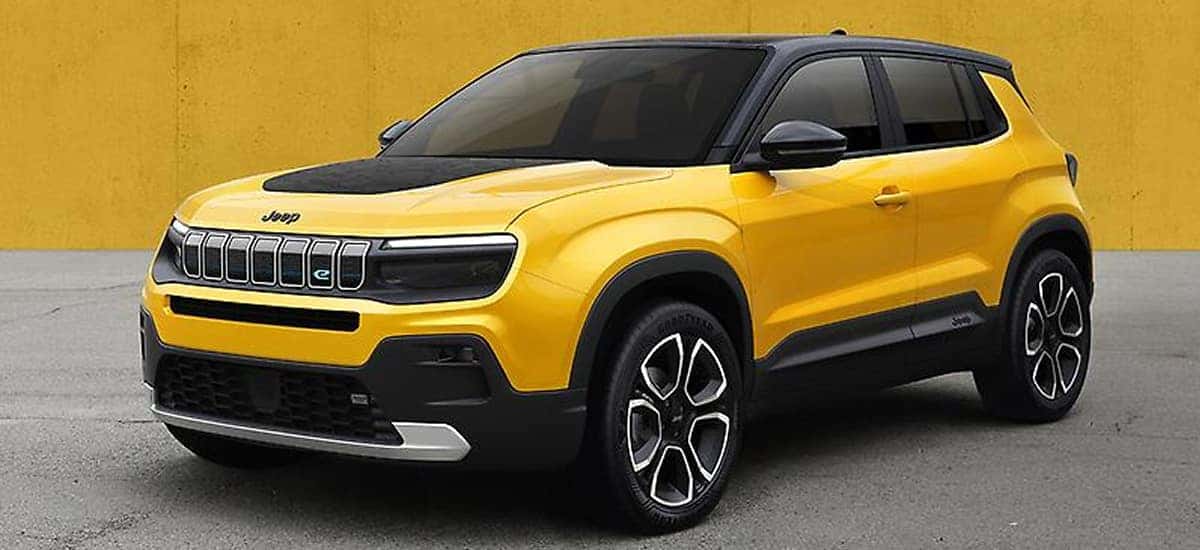 Recently, Stellantis shared its Dare Forward 2030 business strategy. A plan over the next six years to meet new goals in its journey onto electrifying vehicles in the lineup. With the likes of Dodge eMuscle coming out in 2024, the battery-electric-powered Ram ProMaster, and the Jeep 4xe series (notably the Wrangler 4xe), the automotive group Stellantis has a lot more electric vehicle plans for the near future. During the Dare Forward 2030 virtual conference, Carlos Tavares, chief executive officer (CEO) of Stellantis, revealed images of one upcoming vehicle set to release in 2023, the first-ever 100% battery-electric Jeep® SUV.
How did we get here? Back in 2018, Jeep released a Five-Year Roadmap for the company. By 2022, they had multiple objectives – release a new Renegade, a refreshed Compass, a new Cherokee, a 3-row SUV, a Truck, a new Grand Cherokee, a Low D 3-row SUV, the Wagoneer and Grand Wagoneer, and an electrified lineup, with ten plug-in hybrid electric vehicles (PHEVs) and four battery-electric vehicles (BEVs). 2020 may have been a hard time for many companies, but Jeep is one automaker that has been able to make good on a lot of its promises.
The new 2022 Jeep Renegade was teased back in January with an early reveal in Brazil, the 2022 Jeep Compass got a new design and added features, the Jeep Grand Cherokee L became the first Jeep SUV to come with three rows, and with it came the next-generation of the Jeep Grand Cherokee. In 2021, the Jeep Wagoneer and Grand Wagoneer were finally revealed, and who could forget the release of the Jeep Gladiator pickup truck? We also know about the growing Jeep 4xe lineup. It all started way back in 2018 when Jeep released the next generation of the Wrangler, the Jeep Wrangler JL. Along with a variety of tops and options for the new Jeep Wrangler, a new powertrain was introduced. Known as a pseudo-hybrid option, it was known as the eTorque system.
eTorque replaced the need for a vehicle to come with an alternator, able to provide the truck with electricity and hybrid functions, such as auto stop/start, electric power assist, extended fuel shut-off, transmission shift management, intelligent battery charging, and regenerative braking, there was one other large benefit of the eTorque system. It's in the name – the torque! Tested on the 2019 Ram 1500, with a 3.6-liter Pentastar V6 engine, the maximum output for torque was 269 lb-ft. With the eTorque system, that number shot up to 300 lb-ft of torque. This meant two things – (1) eTorque is great for pickup trucks that require more towing capability without buying into a Heavy Duty (HD) large truck, and (2) torque is what you want when going off-road.
If a gasoline-powered vehicle with eTorque could provide consumers with better control when going off-road, climbing steep hills, and crawling over rocky terrain, just think of how capable a vehicle could be if it were a hybrid, a plug-in hybrid, or fully electric. Electric motors are known to generate a large amount of torque at 0 RPM. That is the ideal way to handle uneven terrain, where drivers may find themselves stressing over how much pressure to put on the pedal to accelerate forward. At 0 RPM, an electric vehicle (EV) can still navigate the vehicle with the provided torque.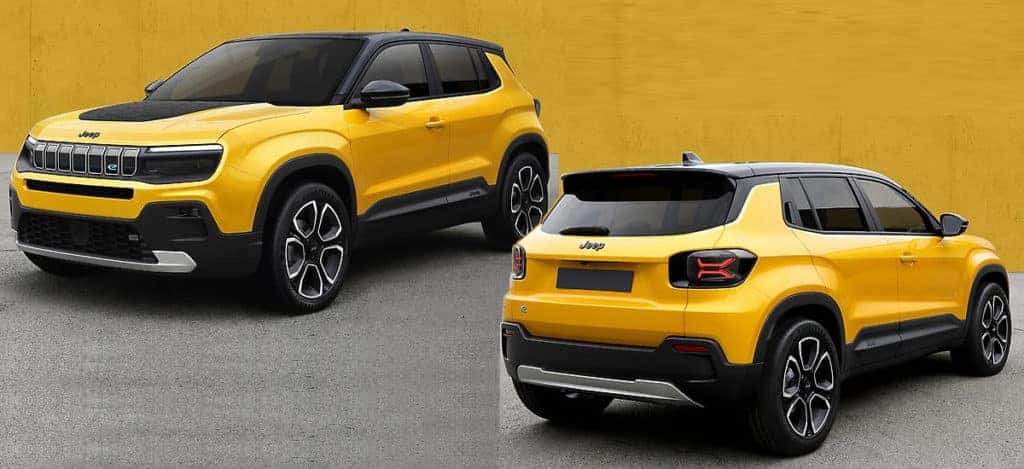 Jumping back to the present, and Jeep has released the Jeep Compass 4xe and Renegade 4xe overseas, the Jeep Wrangler 4xe here in the states, and the Grand Cherokee 4xe is also on the way. It may not be ten PHEVs, but nearly every model still a part of the lineup come with a 4xe option. There is even talk of a Jeep Gladiator 4xe, but there's been a bump in development. For now, we have the first all-electric Jeep SUV to look forward to. Follow along with us on Aventura Chrysler Jeep Dodge Ram social media.
Photo Source/Copyright: Jeep