FCA Partners with Self-Driving Startup Aurora Innovation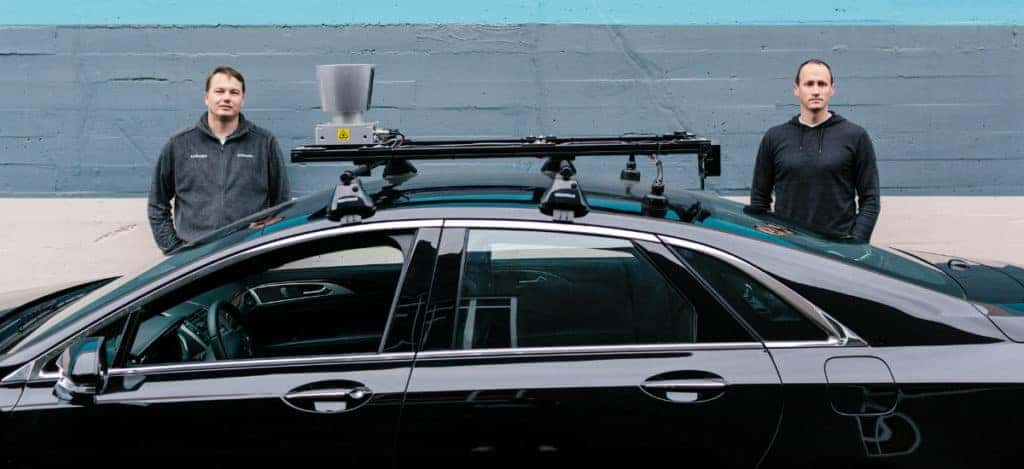 Just two weeks ago, Fiat Chrysler Automobiles (FCA) had proposed Renault with a merger of the two auto companies. If the two were combined, with Mitsubishi and Nissan making up parts of an alliance with Renault, the merger would have created the world's third-largest automaker. Over the course of a week, the proposal fell through, and although the two automotive groups won't be joining, it's become clear why FCA was willing to shake hands with a competitor – self-driving technology. Recently, FCA signed an agreement to source self-driving technology from a California start-up, Aurora Innovation.
Self-driving Startups
We know, it's a bit of a shocker, right? What about the self-driving Waymo? The entire Waymo One fleet is made up of modified Chrysler Pacifica Hybrid minivans. True, but that doesn't mean FCA shares that technology. At most, FCA supplied Waymo with minivans to use in its testing fleet before going taking the ride-hailing service public. That brings up the question about their investment to turn the Chelsea Proving Grounds into an autonomous testing facility. What self-driving vehicles are FCA working on? Last we heard, it was the Chrysler Portal.
The proposal to merge with Renault quickly becomes obvious – not only could the two companies share the cost of developing self-driving car and electric vehicle technology, but Renault had already begun to invest in self-driving technology. Renault, leading the Renault-Nissan-Mitsubishi Alliance, put together a $1 billion funding campaign, Alliance Ventures, to fund start-ups, and entrepreneurs in technology with a focus on autonomous systems and electric vehicles (EVs), among other things. If FCA could get in with Renault, then they would automatically get to use the same technology in their own fleet. Now, with the proposal flop, behind on developing self-driving technology, FCA is behind on developing self-driving technology, and that's where Aurora Innovation comes to play.
Founded in 2017 by former executives from Google, Tesla and Uber, Aurora is developing hardware and software for self-driving autonomous car technology. With successful tests on the streets of San Francisco, Palo Alto, California, and Pittsburgh, the "Aurora Driver" system that controls the vehicle could become the cornerstone of future self-driving vehicles from FCA. Interestingly enough, Aurora Innovation is a little late to the game – by the time the company was formed, Waymo and G.M.'s Cruise had been working on their technology for four (plus) years. Around this time last year, June 2019, we were discussing the question if it's too late for FCA to get in on autonomous driving.
Although vehicles like the Waymo and self-driving Aptiv with Lyft have been making headlines, the market for autonomous vehicles is still in its infancy. Industry executives are starting to acknowledge the fact that autonomous vehicles for retail are probably a lot further than previously thought, and the public probably won't be seeing the average Joe behind the wheel of a self-driving vehicle any time soon. At most, in a statement, Fiat Chrysler said it planned to put the "Aurora Driver" system in commercial vehicles like delivery vans and the such.
From retail self-driving vehicles like the Chrysler Portal to commercial self-driving delivery vans, Fiat Chrysler is trying to find its way into the autonomous race while everyone gets their bearings. What FCA will do next is anyone's guess at this point. Stay up to date with Fiat Chrysler Automobiles when you follow Aventura Chrysler Jeep Dodge Ram social media.
Photo Source/Copyright: NYTimes.com