Is the FCA Group Too Late for Going Electric and Autonomous?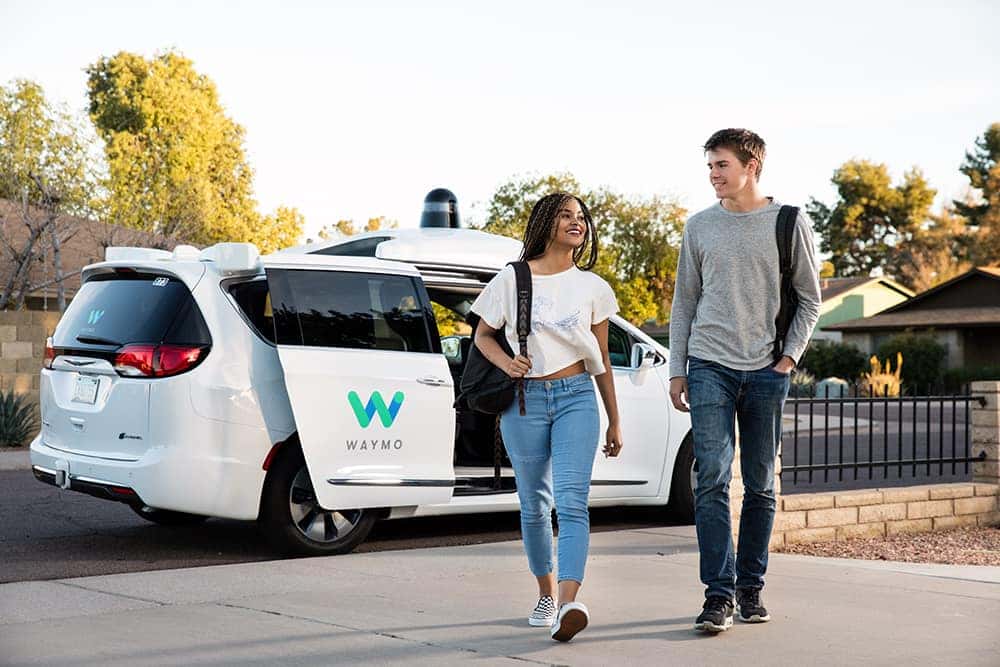 With the automobile brand Jeep® releasing its new five-year plan and the former Fiat Chrysler Automobile (FCA) Group CEO Sergio Marchionne stepping down, we're seeing a whole new future for the FCA Group. Like every guy at the top of the food chain for a big business, Marchionne must have wanted to leave his mark, because two new surprises came straight from the lion's mouth on the new five-year plan for the FCA Group. One of these surprises is pretty disheartening – even after all the talk and specs about a next-generation Dodge Viper, Marchionne put a bullet in that idea quickly. Instead, the new five-year plan includes electrification, connectivity, and automation, with the company having plans to host new electric and hybrid vehicles, and a stronger partnership with the self-driving car company Waymo by 2022. Consumers are wondering … isn't it a little late for the FCA Group to just now get into the self-driving and alternative fuel market?
Well, the short answer – what market?
Look around you, whether on the road, a parking lot, or even at a dealership. What kind of vehicles are dominating the automarket at this time? Crossovers, trucks, and SUVs. Not only are consumers looking for large cars these days, but many also have a hard time wrapping their head around an electric vehicle (EV), let alone a plug-in hybrid electric vehicle (PHEV). But take a good look, and the majority of vehicles one will see are the common, gas-powered, internal fuel combustion vehicle's we've known for over 100 years.
Although alternative fuel vehicles are starting to become more practical and apparent in the auto market, they're still far from adding more than a drop of water into a bucket full of it. Right now, FCA only has one true electric vehicle, the 2017 Fiat 500e, a car that loses more money than it makes. Chrysler also has the Chrysler Pacifica Hybrid, but aside from that there's not much. That's why this five-year plans is drawing out a new map.
The FCA Group says it will be adding several new EVs by 2022, including a new version of the 500e, new SUVs from Jeep, an updated Maserati Quattroporte sedan, and the new Maserati Alfieri coupe. We'll also see hybrids and plug-in hybrids, and even full battery electrification for a few models. Some examples of this we've also already seen with the 48-volt mild-hybrid eTorque, able to increase an engine's torque output and offer hybrid technologies, such as auto stop/start, electric power assist, extended fuel shut-off, transmission shift management, intelligent battery charging, and regenerative braking.
"If FCA uses the same plug-in hybrid system we experienced in our Pacifica PHEV, that's a good thing … A Jeep Grand Cherokee PHEV seems like a no-brainer, utilizing that technology in a more popular model." – Gabe Shenhar, Auto engineer, tester, driving enthusiast, journalist & consumer advocate.
Stephanie Brinley, a principal automotive analyst at IHS, also had some input for the FCA Group's new plan on going electric.
"It's technology that's going to work its way through the market … You really can't ignore it. You can't not be part of it … [and the] FCA is one of the first examples—if not the first—where the conversation about electrification is going to be about using that hybrid or PHEV or battery-electric vehicle to enhance the performance characteristics that buyers expect of the brand, as well as improving fuel economy."
Plus, based on a report from Autocar, the FCA Group confirms that 62,000 more Chrysler Pacifica will be used by Waymo, further strengthening the partnership between Google and FCA when it comes to mobility solutions. These modified Pacificas will be taking part in Waymo's Uber-rivalling ride-hailing app, said to be launched by the end of the year – so cool! The FCA Group has one foot in the self-driving autonomous vehicle market.
That's another direction the FCA Group is going, and honestly, the question still stands. Aside from the Google Waymo, what other self-driving vehicles are actually making a lot of headway? What other autonomous vehicles are in the news, in a positive way? Basically, how can anyone say the FCA Group is late to the game when they're the only ones in it?
It's going to be an interesting five years in the auto market, especially for the Fiat Chrysler Automobile Group. What do you think? Can the FCA Group get a better foothold for going green? Let's talk about it on Aventura CJDR social media.
Photo Source/Copyright: Waymo.com