Fiat Chrysler Automobiles Proposes Merger with Renault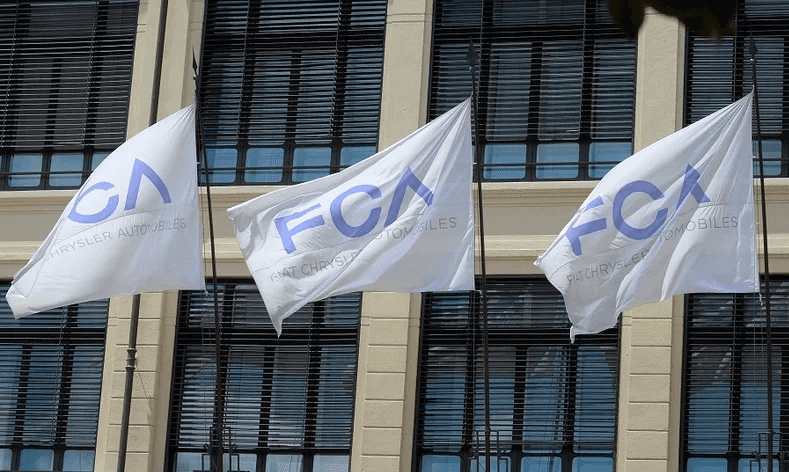 It's happening! Expletives! Colorfully tasteful language, it's happening. Fiat-Chrysler is about to become the world's third-largest automaker in the world with the proposal to make a "transformative merger" with French peer Renault, leading the Renault-Nissan-Mitsubishi Alliance. It's just…wow, there's so much to say about this. It's almost like world denomination on a much smaller scale. If the proposal goes through, Fiat-Chrysler and Renault will become the world's third-biggest automaker and save billions of the dollars needed to invest in the new electric and autonomous vehicles race.
What. Just. Happened?
There was some speculation about Fiat Chrysler Automobiles (FCA) and Renault discussing a possible merger, but we don't like to speculate too much. There was some talk of possible mergers or a future merger when FCA and Tesla teamed up to meet emission regulations in the UK. It's a very unlikely team-up, like the good guys and the bad guys working together to fight off the greater evil. Back when FCA revealed their plans for hybrid and electric vehicles, they were gunning for Tesla as a competitor. Now, because of the big bad European Union and their stricter rules on carbon-dioxide emissions (95 grams of CO2 per kilometer and lower every year), they pooled their stock of hybrids and electric vehicles together to give FCA a better average.
Maybe the big boys at FCA saw this as a good idea but didn't want to break bread with their competition. That's where Renault comes in, and there's already some good news. Renault is already taking the proposal into consideration. The company's board met Monday at its headquarters in Boulogne-Billancourt outside Paris to discuss the proposal, and although all that was said afterward that they will "study it with interest", both automakers know the benefits. Renault stated that merging the two companies could "improve Renault's industrial footprint and be a generator of additional value for the Alliance" with Japan's Nissan and Mitsubishi already in the fold with the Renault-Nissan-Mitsubishi Alliance.
This is so good for investors, some of us are already contacting our accountants. Investors of both companies have also already welcomed the proposal, pushing shares in Fiat Chrysler up 10% and Renault 14% in European trading. It's bananas! Even the French government, that owns 15% of Renault, is "favorable" to the idea of a merger with Fiat Chrysler after some further study.
"[Such a merger would show] our capacity to respond to European and French sovereignty challenges in a globalized context… We need giants to be built in Europe." – government spokeswoman Sibeth Ndiaye said Monday, May 27, 2019.
Leadership will also be seeing some changes. After former FCA chief, Sergio Marchionne, passed away, and Ghosn was arrested in Tokyo on charges of financial crimes, both automakers have been scrambling a bit here and there. A merge of FCA-Renault, like every other possible automotive pairing, has been a hot topic of study for years by dealmakers and investors. Now that it could be happening, who will be leading the pack?
It's anyone's guess, and we're sure more information will be released shortly. Stay on top what happens next between Fiat Chrysler Automobiles and Renault when you follow Aventura Chrysler Jeep Dodge Ram on social media.
Photo Source/Copyright: autonews.com