FCA and PSA Group Merger Gets Paused During Pandemic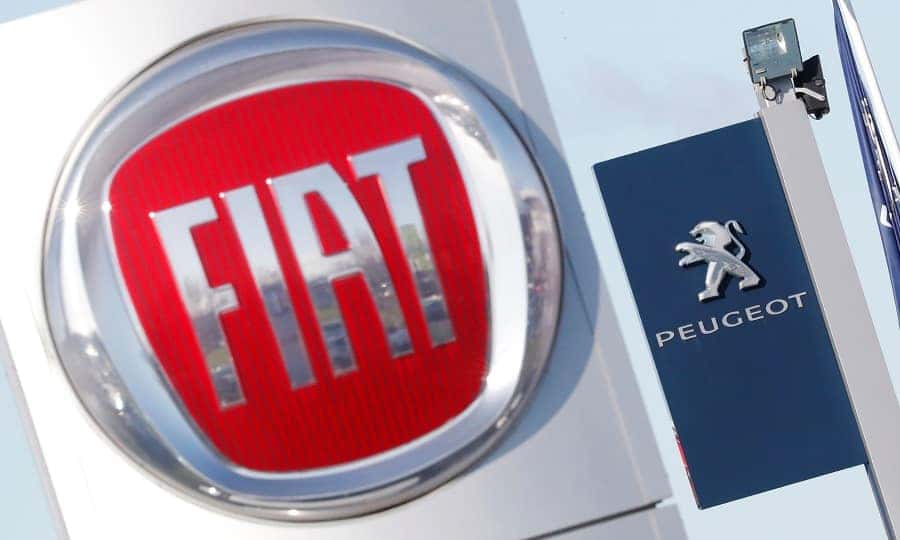 The last twelve months have been filled with some crazy moments for automobile manufacturer Fiat Chrysler Automobiles (FCA). From entering into a contract with Tesla to pool FCA and Tesla fuel-cell assets together to meet strict European Commission regulations on the average new-car emissions of CO2, to proposing two different mergers. In May 2020, FCA proposed a merger with French automaker Renault, that would have officially created the world's third-biggest automaker, but plans fell through over the summer with FCA still open to a merger if another company was interested. Then came along a merger proposed between FCA and the PSA Group to pull resources together, and the FCA and PSA Group Merger became official by the end of 2019. Amidst the Coronavirus (COVID-19) outbreak and its effect on many industries, automakers included, the contract may be in jeopardy.
In the context of the Coronavirus crisis, PSA said in a statement, "[It would be] inappropriate to be speculating about modifications of the deal conditions. We are completely focused on protecting our employees and our company…We are taking the necessary decisions to ensure group sustainability. More than ever, this merger makes sense. Our teams continue to work with the same commitment."
According to French media reports, the PSA Group remains committed to a merger with FCA, but the creation of the world's fourth-largest automaker may be tied up at the moment. Initially, the two automobile groups were to merge over the next 12-to-15 months and make it official by 2022. Mutually beneficial, the PSA Group would gain a long-sought presence in the U.S., and in return, would help FCA develop low-emission technology so that Fiat Chrysler automaker brands can release more electric and alternative fuel vehicles. Not only would this help lower the CO2 emissions count for the entire lineup to have more electric vehicles, but Jeep can't be the only FCA automaker to release electric vehicles.
Yes, if you haven't heard, Jeep rolled out the Jeep Compass 4xe and Renegade 4xe First-Edition models in select states but will eventually be delivering units across the country. In 2018 when FCA revealed the company's plans for going electric, Jeep was always set to be a flagship vehicle, with 14 electric vehicles and four battery-electric vehicles to be produced by Jeep by 2021. Whether those models will still make target with the way things are going with automaker facilities shutting down and pausing production is unclear. We don't think the merger has any real effect on Jeep, going strong with or without the PSA Group, but there is a lot of fallout with the virus outbreak that will need to be addressed before we know any more about any plans for future automobile plans.
With movement and work restrictions put in place to combat the spread of the coronavirus shuttering factories and showrooms for both companies, everything is put on hold for the merger, but according to the above statement, there is no definite decision to back out amidst the pandemic. A little over a year was proposed for finalizing the financial conditions of the contract and combining the two automobile groups. If FCA and the PSA Group do finalize the merger, together they will create the 4th largest global automotive OEM by volume and 3rd largest by revenue with annual sales of 8.7 million units and combined revenues of nearly $188 billion.
At Aventura Chrysler Jeep Dodge Ram, we know many out there are weathering through this lockdown, and our best wishes go out to you. Read up on our tips for surviving the boredom and staying clean and safe. If you'd like to take your mind off everything, follow us on Aventura Chrysler Jeep Dodge Ram social media for more FCA related news.
Photo Source/Copyright: autonews.com