FCA and PSA Group Make Merger Official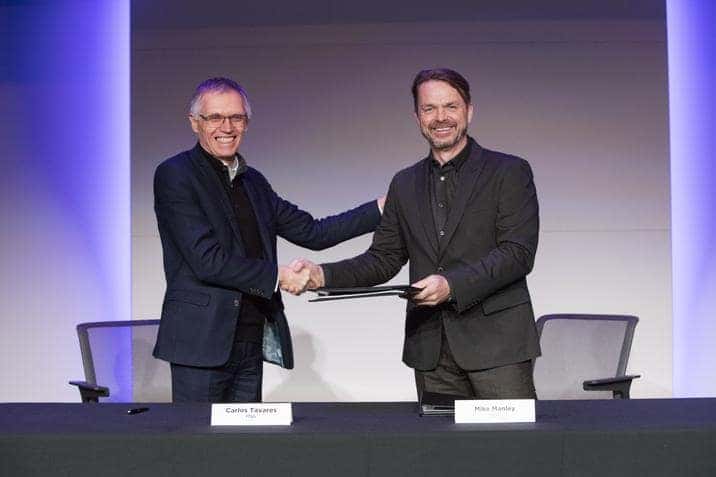 Near the end of October, Fiat Chrysler Automobiles (FCA) proposed a new merger with French automobile group PSA. This was a shock at first, given that FCA had also proposed a merger with another French automobile group, Renault, and quickly retracted the proposal after determining that the government was too involved with the big decisions. The French government holds fewer shares in PSA Group, and that may have made it easier for FCA to talk with PSA. Finally, two months later, December 2019, and FCA and PSA have agreed to make the merge official.
We're wondering what the new name will be. Fiat-Chrysler-PSA? FCA-PSA? It could be something new altogether, but that would be a bit odd. We also assume that although the two automobile groups have merged doesn't mean that they will no longer be competitors. Just like all the brands under the FCA umbrella – Abarth, Alfa Romeo, Chrysler, Dodge, Fiat, Fiat Professional, Jeep, Lancia, Maserati, and Ram Trucks – we assume all PSA vehicles and brands will still be in competition with FCA brands and vehicles. Regardless, by joining together in a binding Combination Agreement providing for a 50/50 merger of their businesses, FCA and PSA have created the 4th largest global automotive OEM by volume and 3rd largest by revenue with annual sales of 8.7 million units and combined revenues of nearly $188 billion.
Like many other automakers currently signing contracts with start-ups and other tech manufacturers, one of the large goals behind the new merger is shaping a new era of sustainable mobility. By combining the financial strength and skills of these two automobile groups, producing innovative, clean and sustainable mobility solutions in an urban environment and in rural areas around the world is the end goal. To start, both groups will be making use of the highest margins in its core markets. This means FCA increasing its strength in North American and Latin American markets while and Groupe PSA keeps a solid position in Europe. This merger isn't only 50/50 it's also mutually beneficial.
The new Group will have a much greater geographic area covered with the various markets, balancing with 46% of total revenue from Europe and 43% from North America, based on 2018 sales figures from the two groups. In addition to this expansion of coverage, together, the fleets offer all the major vehicle segments, including luxury, premium, mainstream passenger cars, SUVs, trucks, and light commercial vehicles. Plus, think of the new engine families and technologies at play – a new powertrain was recently introduced and is making rounds through the FCA lineup. Available on the 2020 Ram 1500 and 2020 Jeep Wrangler is an EcoDiesel engine.
"This is a union of two companies with incredible brands and a skilled and dedicated workforce. Both have faced the toughest of times and have emerged as agile, smart, formidable competitors. Our people share a common trait – they see challenges as opportunities to be embraced and the path to making us better at what we do." – Mike Manley, Chief Executive Officer of FCA.
What do you think? Pretty exciting, no? Join the discussion on Aventura Chrysler Jeep Dodge Ram social media.
Photo Source/Copyright: FCA Media