FCA Makes a Deal with Tesla to Meet Emission Regulations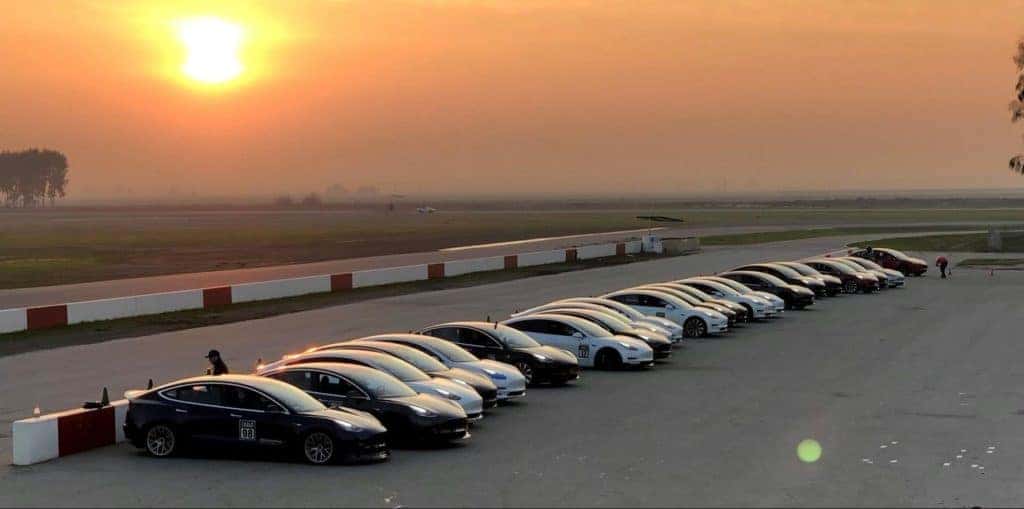 Back in the summer of 2018, Fiat Chrysler Automobiles (FCA) finally revealed their plans for hybrid and electric vehicles going forward. The automobile group invested $10 billion into electric vehicle development, was going to focus on the largely successful brands first (Jeep, Ram, Maserati, and Alfa Romeo), and will be moving away from diesel and methane-powered engines. FCA also promised 14 electric vehicles and four battery-electric vehicles for Jeep by 2021 and vehicles from dodge that will mix SRT technology with electric vehicles. We've already read a bit of the latter with Dodge talking about a Dodge Charger Electric in the coming years. The largest claim was the ability to compete with Tesla. Now, it would seem that the plan for competition has changed with the recent partnership between FCA N.V. and Tesla to help FCA meet emissions standards.
The news comes with a deal between Tesla and FCA worth hundreds of millions of dollars pool their fleet together in Europe. FCA is currently behind on meeting the new standard for hybrid and electric vehicles with stricter European Union rules on carbon-dioxide emissions that will most likely affect their sales in the U.S. unless they can meet those regulations. By grouping together with Tesla, whose electric cars don't produce CO2 emissions, the plug-in hybrids most likely coming first from the Italian automaker will bring their emission average down significantly. We already saw some of what FCA has in store with the Plug-in Hybrid Renegade and Jeep Compass Hybrid at the 2019 Geneva International Motor Show, and the new deal could really help them out once these models are released.
"The whole point of a CO2 credit market is to leverage the most cost-effective ways to reduce overall greenhouse gas emissions in the market…The purchase pool provides flexibility to deliver products our customers are willing to buy while managing compliance with the lowest cost approach." – Fiat Chrysler said in a statement.
Truth be told, although Tesla is most well-known for its electric vehicles, Fiat Chrysler is a larger name in the auto industry, and this deal could lead to better hybrid and electric models from either automaker over the next five years with the Jeep Five Year Plan. There's no word on the deal with Tesla to hurt or affect the proposed competition between the two automakers, but the investment strain of complying with new emissions standards has prompted one of the major FCA brands to explore other avenues. With Fiat being one of the first brands to get hybrid and electric models, they started a partnership with the Peugeot-maker PSA Group to collaborate on designing a "'super platform" for electric vehicles.
With the EU's target for average new-car emissions of CO2 aimed to drop to 95 grams per kilometer from 130 grams per kilometer by 2021. The U.S. is a little bit more lax with these regulations, with CO2 emissions projected to only drop to 172 grams per mile, which honestly sounds still too much when it comes to going green and helping the ecosystem. Fiat Chrysler won't be the first automaker to pool a fleet together to meet either standard, with Mazda Motor Corp and Toyota Motor Corp are also forming a pool. Tesla simply invited automakers who could use its important zero-emission fleet in Europe and Fiat Chrysler took them up on the offer.
What do you think of all this? Could the deal to pool together possibly bleed into production vehicles, or will it only last until FCA gets the green light from the European Commission? Join the discussion on Aventura Chrysler Jeep Dodge Ram social media.
Photo Source/Copyright: Electrek