Chrysler to Bring New Airflow Concept to 2022 NYIAS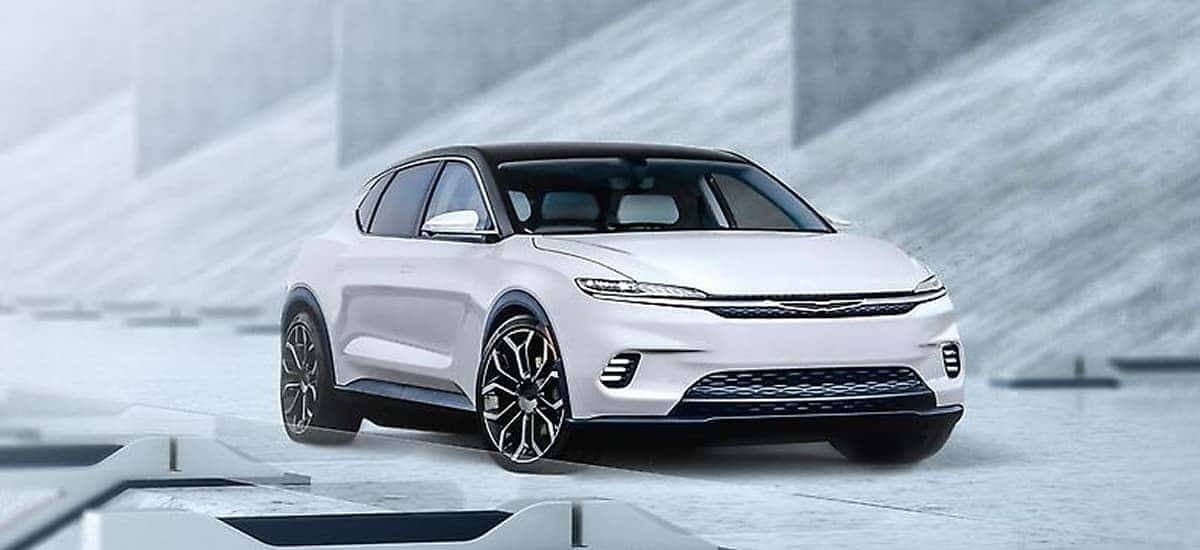 Last year, Stellantis announced that the automotive group was finally making the shift towards alternative fuel powertrains, most notably all-electric vehicles, also called battery-electric vehicles (BEVs). In early March 2022, Stellantis held a digital conference to present its new business strategy, Dare Forward 2030. It became very clear that the future of Stellantis is all about electric propulsion systems, with more than 75 BEVs planned for development by 2030, with 25 of those models hitting the U.S. market. Stellantis shared its plans for electric vehicles (EVs) not too long ago, and aside from the vehicles we know about – Dodge eMuscle, the all-electric Jeep, and electric Ram 1500 – there was no mention of Chrysler. The minivan automaker is now hinting strongly at its Airflow Concept during the 2022 Consumer Electronics Show.
"The Chrysler Airflow Concept represents the future direction of the Chrysler brand, providing a peek at the dynamic design, advanced technologies, and seamless connectivity that will characterize the full-electric portfolio we plan to reach by 2028…Chrysler is an iconic American automotive brand, with a heritage in creating new advanced technologies and product segments. Our brand will serve at the forefront as Stellantis transforms to deliver clean mobility and connected customer experiences." – Chrysler CEO, Chris Feuell, during CES 2022
The Chrysler Airflow Concept was, in short, a mobile living space that was more software than hardware. With automakers going digital and investing in advanced technologies like artificial intelligence (AI), virtual assistants like Siri, and smart speakers like Google Home and Amazon Alexa, the interior cabin is completely customizable to reflect the consumers own personal life. Many people see their vehicle as an extension of themselves, but customization can always be pricey when it comes to physical changes. When it's all digital, it's a lot cheaper, but hopefully won't be based on some sort of block chain currency.
Now that the 2022 New York International Auto Show is just around the corner, taking place April 15-24, Chrysler has plans to bring another version of the Airflow Concept to the show. The automaker has plans for at least four all-new EV models built upon the upcoming electrified STLA architecture, the software running the whole show and the backbone of future EVs. The new version will be building upon the original concept, a digital interior space that comes with STLA AutoDrive, an AI system that offers Level 2, Level 2+ and Level 3 autonomous driving capabilities, and eventually, Level 4.
The new Chrysler Airflow Concept now comes with an estimated 350- to 400-mile range for the electric minivan. Inside, a new panoramic roof will have been installed to enhance the feel of a personal lounge on wheels. Chrysler wants people to make their car their home away from home and work. We may also see a model pulling an appearance twist with a blacked-out model or dark color tones for the exterior and interior to give the vehicle a sportier look. Maybe the automaker isn't sold on making another minivan. Chrysler has been riding the coattails of the Pacifica Hybrid ever since it was released.
Want to stay up to date with the next model coming from Chrysler? You can follow along when you follow us on Aventura Chrysler Jeep Dodge Ram social media.
Photo Source/Copyright: Stellantis Media