Dodge eMuscle Gets Attention From Competitors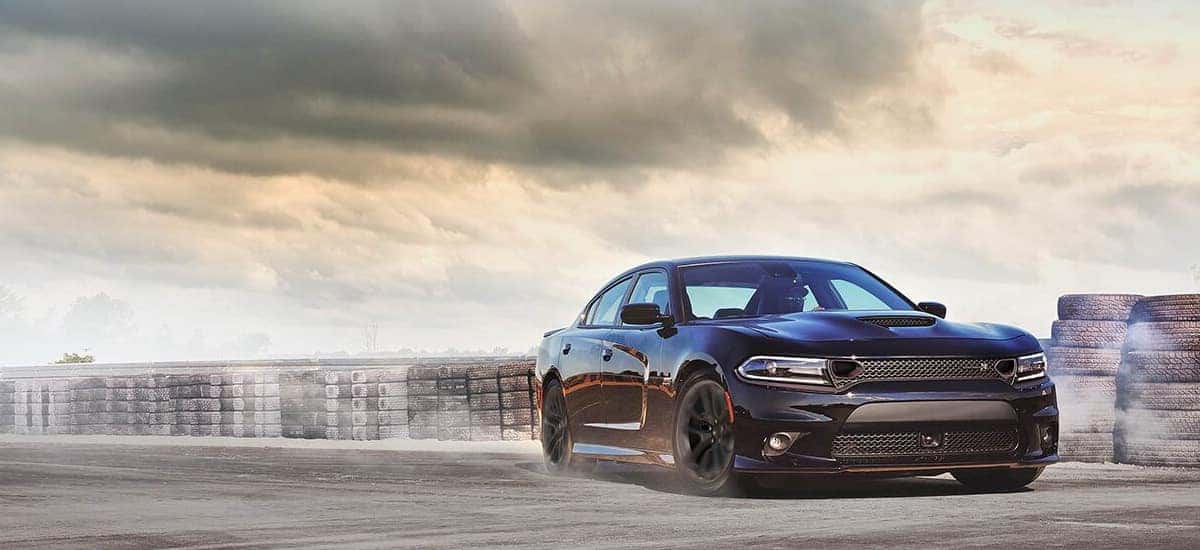 Okay, here is an interesting one, folks. Last year, it seemed like Dodge is going to be the only true muscle car automaker still on the market. Ford pulled all of its performance vehicles off the shelves, so to speak, and Chevrolet is losing ground. That's why it's oddly…well just weird, really, that someone from Ford was spotted driving around in a Dodge Charger SRT Hellcat. Not just a random consumer, but someone on the payroll. Ford Authority reported on the sighting and with Dodge shifting to electric vehicle (EV) development with eMuscle, could Ford be trying to move in on the new gap?
It's a bit of a surprise, but not a shock. The term is called "benchmarking" and it's a strategy used by most automakers. If a competitor comes out with a sedan and it sells well, then that automaker is going to buy one for a test drive and find out what makes it tick, what makes it so special that consumers love it so much? Well, we all know Dodge is currently winning in terms of high-performance vehicles – the automaker is currently holding a 42-percent share of the two-door muscle car market in the United States with the Dodge Challenger alone. Time and again, the Dodge Charger has been selected as America's best-selling large car.
The Dodge Charger in question appeared to be a Dodge Charger SRT Hellcat with the widebody package, spotted as it was pulling into a Ford facility in Dearborn yellow windshield sticker that signifies ownership by the company. Why order the widebody package on the Dodge Charger as well? Sure, the widebody package adds 20-inch "Devil's Rim" aluminum wheels, extended fender flares that are added to the body, a blacked-out rear lip spoiler, and a scalloped hood. Maybe Ford is looking for ways to make their cars look like performance vehicles without the high-performance powertrain? Then again, the Dodge Charger SRT Hellcat is powered by a 6.2-liter supercharged V8, able to generate 707 horsepower.
This could also be a ploy to meet Dodge on the grounds of electric vehicle development. Earlier this year, Ford revealed the Mach-E, a five-passenger, high-performance electric crossover, and called it the new Mustang. From what we understand, nobody liked that. There are rumors about a new Mustang-branded sedan, and if that were to be true, then it makes sense – Ford wants to know how Dodge took the power of the Challenger and still managed to fit it into its sibling, the Charger, also referred to as a sedan more often than a muscle car. However, we don't trust rumors often.
The only logical explanation would be trying to figure out how Dodge plans to turn something like the Dodge Charger into an all-electric vehicle. During the promo video, Tim Kuniskis, Dodge Brand CEO, was adamant that Dodge would not be making electric vehicles, except that sounds exactly like what the automaker is doing, especially after PSA Peugeot CEO Carlos Tavares, currently holding the tie-breaking vote on the 11-seat board of Stellantis, gave Dodge ten years to figure it out or pack it up.
If there is anything for certain, the eMuscle line from Dodge is gaining more popularity than some would expect. So much so, that competitors are trying to make a comeback. But seriously – who can defeat the Brotherhood of Muscle? Follow along with all the updates on Aventura Chrysler Jeep Dodge Ram social media. Or join the Brotherhood of Muscle with your own new Dodge Challenger or new Dodge Charger.
Photo Source/Copyright: Dodge.com