What Do Consumers Today Think of Autonomous Vehicles?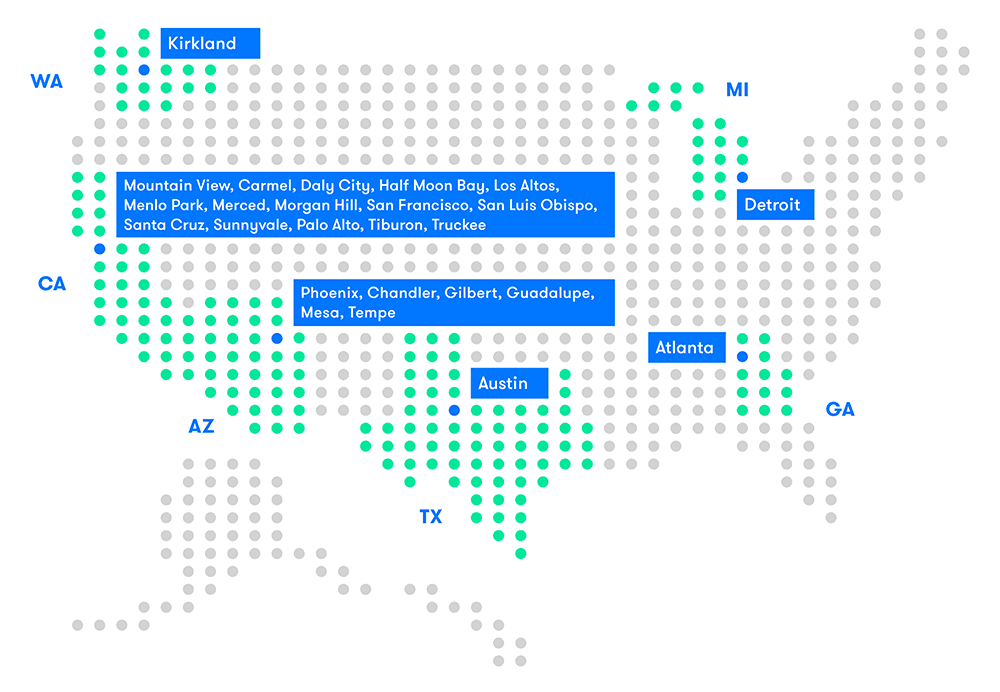 A recent study conducted by the American Automobile Association surveyed 1,014 adults to learn about the common public's attitude towards autonomous self-driving vehicles. Oddly enough, people today aren't as forward-thinking as one would think, what with the constant rise in alternative fuel and green vehicles on the up rise. According to the study, 73 percent of American drivers are afraid of riding in an autonomous vehicle, with two-thirds reporting that they would feel less safe on the road knowing they were sharing it with a self-driving vehicle. What is most surprising from the study is that 64 percent of Millennials report negative views and attitudes about the self-driving autonomous vehicle shift.
Most recently, there have been two large bits of news revolving around self-driving autonomous vehicles, but only one focus – accidents caused by self-driving are the bits that actually make headlines. In Arizona in March 2018, a self-driving Uber hit and killed a woman while a test driver was in the driver's seat. Other incidents include a non-fatal crash involving a Tesla Model S some time ago in Utah, and a crash involving a Tesla Model X in California. Considering those accidents, it makes sense that the average consumer would be swayed away from the thought of self-driving vehicles.
"Despite their potential to make our roads safer, in the long run, consumers have high expectations for safety … Our results show that any incident involving an autonomous vehicle is likely to shake consumer trust, which is a critical component to the widespread acceptance of autonomous vehicles." – Greg Brannon, director of Automotive Engineering and Industry Relations at AAA.
Now let's take a look at the other large focus making headway in automotive news versus common media – in February 2018, Waymo's Chrysler Pacifica Hybrid was approved as the first self-driving ride-hailing service in Phoenix, Arizona. That's right, the same state where the March Uber incident took place. The Waymo Chrysler Pacifica Hybrid earned its approval due to the constant successful testing of the Waymo Project in Kirkland, Washington; many locations in California; Austin, Texas; Atlanta, Georgia; Detroit, Michigan; and yes, the Metro Phoenix area of Arizona. Not only that, but Google Waymo had a successful early riders program that started up in November 2017. Across the past several years of testing, the Waymo vehicles have logged over 600,000 miles on public roads with only 124 human-driver interactions, and the number of safety-related disengages droppinh to 0.2 per thousand mile.
"I feel like I am ready to give up the control in certain circumstances, but not all and because of that, I need to see a lot more testing and data before I could completely give up control." – Peer Opinion
Here's where we run into another problem with the media. Not enough information about the autonomous car race is widely discussed. There are about 50 companies currently testing autonomous cars on California roads today, with big names like General Motors, Chevrolet, Mitsubishi, and even Apple are trying to challenge Google with their own autonomous self-driving technology. Some of these vehicles, if not all, will first be offering semi-autonomous vehicles, or self-driving vehicles that either require or can make use of driver interaction. Think of it like automatic transmission with paddle shifters or an AutoStick transaxle shifter. The driver can take control if they wish, or leave the operation of the vehicle up to a computer.
Another problem is practicality, and this may be where we see such a huge surge in Millennials turning against the tides. When we covered the Chrysler Portal concept made for Millennials, it was clear the auto industry doesn't understand the Millennials Generation at all. On top of this, unless planning or already having a big family, a minivan just isn't the kind of vehicle people in their 20's and early 30's want to drive. We're still looking at crossovers, hatchbacks, trucks, and sedans. With the only successful self-driving autonomous vehicle out there being , at its roots, a modified Chrysler Pacifica Hybrid, well, no one's really paying attention.
Lots of consumers don't trust self-driving vehicles nor like the idea of sharing the road with them. Although the Chrysler Pacifica Hybrid isn't the first vehicle a Millennial may think of, the Chrysler Pacifica Hybrid has the same great safety features of the Chrysler Pacifica Minivan, and the Waymo modded Pacifica comes with the latest generation of custom-built radar, LiDAR, and vision systems, and an all-new AI compute platform for safer driving. If this tech can be put into more vehicle classes, and maybe if states start to open an express or carpool lane for self-driving vehicles, we bet the auto market would flourish with self-driving technology a little more quickly.
What do you think about self-driving vehicles? Let us know on Aventura CJDR social media.
Photo Source/Copyright: Waymo.com