Paddle Shifters – What Are They?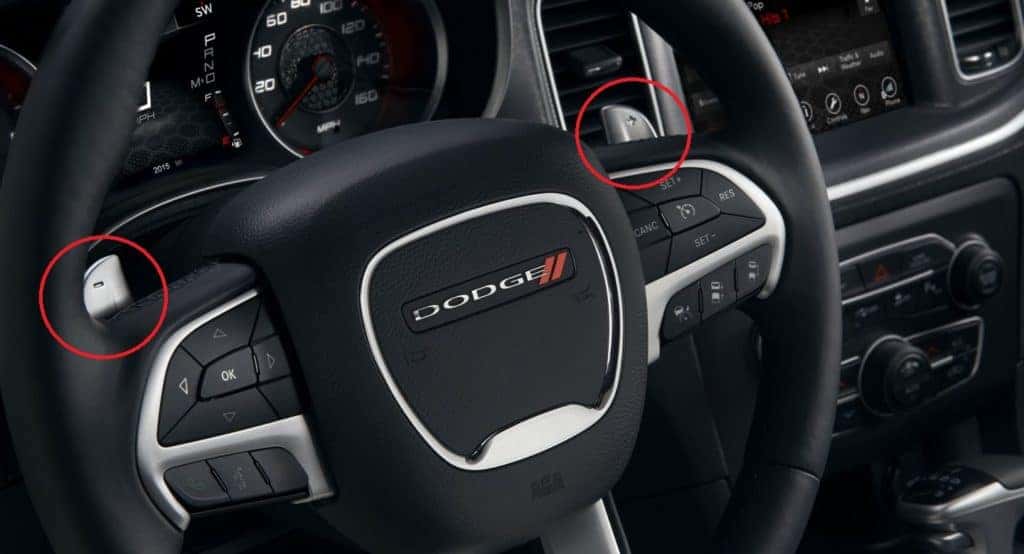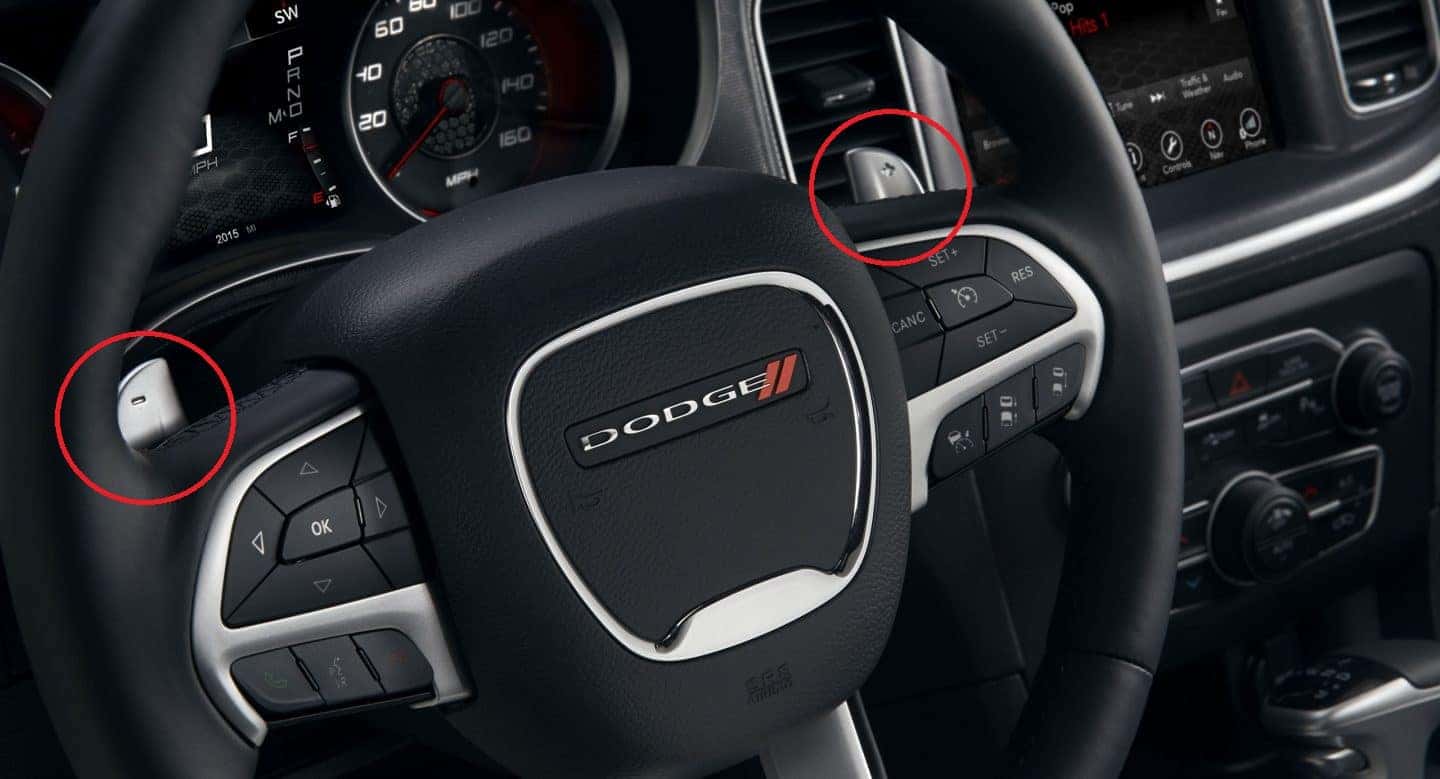 Do you know what paddle shifters are? They are located on the steering wheel (shown in the image above) and they're pretty common on Dodge vehicles that are equipped with an automatic transmission. And yet, a lot of people don't know what they are, how to use them, or what purpose they serve, so here's some info.
Paddle shifters are an ingenious invention that makes it possible for a driver to manually shift gears, even if the vehicle is equipped with an automatic transmission. It's a great feature for people who occasionally like to manually shift gears, but don't want to have to do it all the time.
When automatic transmissions were still fairly new, many people still preferred to stick with a manual transmission. For one thing, manual transmissions were more fuel efficient, and moreover, automatic transmissions caused more wear-and-tear at the time. Today, the reverse is true, because many automatic transmissions are more fuel efficient than manual transmissions and they last a long time. However, some drivers still prefer manual transmissions instead of automatic transmissions and that's because a manual transmission leads to more horsepower being regenerated and faster acceleration.  
Manual transmissions are still pretty common on performance vehicles, for instance, several Dodge Challenger models, like the Dodge Challenger 392 HEMI Scat Pack Shaker, come standard with a 6-speed manual TREMEC (brand name) transmission for switching gears. However, buyers that don't want a manual transmission have the option to upgrade to a TorqueFlite 8-speed automatic transmission. After all, learning how to properly shift gears takes a lot of practice, and if not done right, it can really mess up a vehicle's gears and clutch.
TorqueFlite and AutoStick automatic transmissions are driver-interactive transaxle shifters that give drivers the option of manually shifting gears via the paddle shifters, and since the system is based on an automatic transmission, there is no clutch pedal. When a driver wants to shift manually, they only need to tap the paddle shifter to change gears. Then, an electronic signal is sent to the clutch causing it to shift into the desired gear.
Here's the advantage of paddle shifters. Many automatic transmission systems only change gears depending on speed, which was the usual and initial reason for changing gears manually in the first place. However, many automatic transmissions don't register driving conditions or terrain. When equipped with a paddle shifter, a driver can take control of the gears when they recognize driving conditions that may require a different gear selection to maximize performance. Moreover, it has been said that drivers who downshift don't need to rely on the brakes as much because the gearshift has already transitioned to a low-speed gear that slows the vehicle, and that results in less wear-and-tear on the brakes.
What do you think of paddle shifters? Can manual transmission really make the Dodge Challenger more enjoyable? Let us know your thoughts.
Photo Source/Copyright: Dodge.com