Google Chrysler Waymo Applies for Another Permit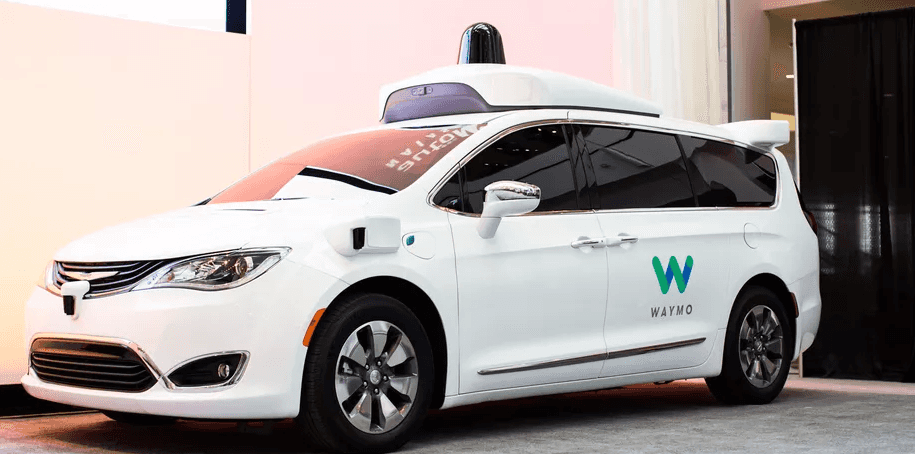 The Google Chrysler Waymo Project has been making a whole lot of headway in the autonomous self-driving vehicle industry. Testing all over the nation on private and public streets, passing numerous tests, and still going strong, the self-driving Chrysler Pacifica Hybrid (Plug-in) Hybrid for Waymo has earned some large achievements. Now, with other competitors hitting the streets, both figuratively and literally, all Google has to say is, "What crash?"
Now, that isn't to say Google has had any problems. If we had to take a look, the Google Waymo project has shown large improvements in self-driving technologies and faculties. It took years of testing, including a journey through the Detroit-Windsor Tunnel for the Google Waymo with Chrysler to get noticed on a larger scale. The many test drives they performed around the nation included Kirkland, Washington; Mountain View, California; Austin, Texas; the Phoenix metro area; and most recently, Atlanta, Georgia.
All of that data and the public testing of the Google Waymo Project, with a fleet of over 600 modified Chrysler Pacifica Hybrid vehicles, was enough to persuade the people of Arizona that the state was ready to invite self-driving vehicles onto the streets. For the first-time ever in America, a self-driving autonomous ride-hailing service was approved for and received a permit to operate as a Transportation Network Company. Google Waymo of Alphabet Inc received this approval from the Arizona Department of Transportation.
There are other companies out there with their own units. General Motors, Chevrolet, Mitsubishi, and even Apple are trying to challenge Google with their own autonomous self-driving technology. Then we have companies like Uber, a ride-hailing service and a transportation network in its own right, one of the first major names to hit the big leagues. Challenged by Lyft, Uber may have thought the next way to get one up over the competition was self-driving technology – counting two crashes in the last two years, one of which that ended in a fatality, testing has been suspended for now.
Such incidents haven't stopped Google from continuing to move forward with the Waymo, though. Expanding their outreach after receiving a permit in Arizona, the next state to open its roadways is one that allowed Google to use their streets as testing grounds already – California. On April 2, 2018, the California Department of Motor Vehicles (DMV) started inviting applications for autonomous self-driving vehicles without safety drivers.
During all of the other tests by Google with the Waymo Project has had a safety driver in the front passengers seat. All the safety driver had to do was press a button to bring the vehicle to a safe stop if an occasion were to arise. Other than that, the self-driving autonomous Chrysler Pacifica Hybrid minivan did the work. If the application for Waymo is accepted, then it will become the first company and vehicle to put autonomous cars without safety drivers onto the streets of California – maybe anywhere.
Waymo is actually the second company to apply, but of course, the application was rejected for the first – otherwise, this wouldn't be much news. We named a few companies currently testing autonomous technology, but who knew there are about 50 companies currently testing autonomous cars on California roads today? Up to now, safety and driving regulation have required a safety driver to be behind the wheel at all times to monitor the vehicle's progress. California has been working hard to welcome technology companies and automakers to the state to test their self-driving systems for years, but like any other department, their motor department won't overlook a few hiccups before accepting an application – the Google Waymo has proved itself thus far.
If Waymo's application is accepted, it will be allowed to use California's public roads for testing without a safety driver. Following that, new autonomous technology may lead to the production and testing of vehicles without a steering wheel, pedals, and mirrors. It may happen sooner than we think. Just take a look at the testing footage in this collage of passenger experiences during the "early riders" autonomous self-driving program in Phoenix, Arizona.
Ready to see autonomous cars on city streets? Keep an eye on our social media page for updates.
Photo Source/Copyright: Sean O'Kane / The Verge