Created by Millennials for Millennials?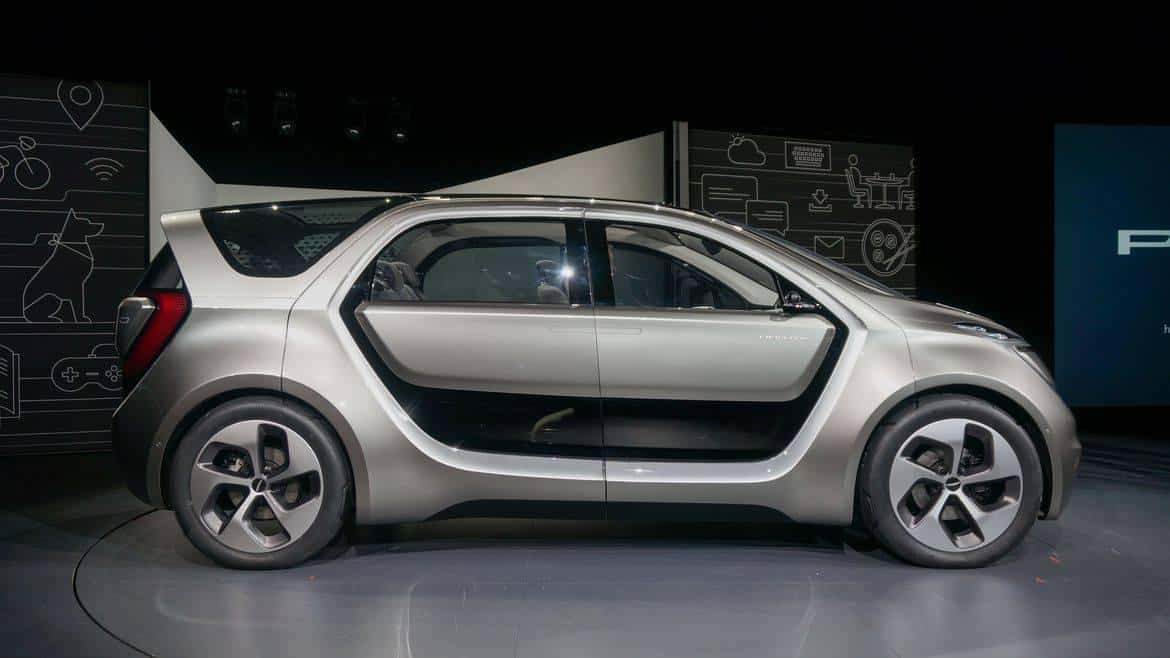 "Created by Millennials for Millennials." That's the slogan Chrysler has been using for its Chrysler Portal concept, and the vehicle itself is pretty neat, but there is one thing that stands out. What teenager or college student wants a minivan? This definitely raises some questions, and makes us ask, "Does the auto market really understand the millennial generation? So we took a close look at what the Chrysler Portal has going for it, and here's what we found.
According to manufacturer's, "Millennials love [making statements] about what they like to do."
Yeah, our generation may have coined the term, nay, the act, "selfie", posting pics on Facebook and Instagram. The older end of the millennial generation uses Instagram and Tumblr as portfolios of its work for our desired career field, and uses Facebook and Twitter as social media devices for business. Have an idea on the road? Carpooling with your client for lunch? The Chrysler Portal comes with a selfie cam so we can ride in the back with our friends and capture all the laughs – the Portal is supposed to be an autonomous car after all, so take that photo op and upload it instantly.
According to manufacturers, "While mom and dad rock out to Nickelback … you [can] tune it all out."
Chrysler must be pandering to the older-end of the generation, with most of them well into their 20's and 30's, some of whom have kids. This is a good time to point out a neat feature of the Chrysler Portal – separate audio zones. The audio system will allow zones of the car to listen to different music. An act of divine intervention for those of us with siblings or teenagers who only listen to guttural, pig squealing "music". Let them listen to that in the back while you listen to your own tunes for a nice drive to your destination.
According to manufacturers, "Millennials [are] hard-wired not to do anything else but tweet on the fly."
That's a bit harsh. A good chunk of us grew up with the internet – we saw cell phones when they were indestructible pieces of plastic, the dawn of social media, tablets, and smartphones. Guys, our generation has been given technology no one else has experienced before, and we continue to find more ways to make the most of it. Today, touchscreens are practically the norm in vehicles, and automobiles are being turned into wifi hotspots. In the Chrysler Portal, all sorts of social apps will be available with a simple tap or two on the touchscreen. Apps similar to Pandora, Yelp, Picasa (photo album viewer), navigation, and media sharing (clouds) will be among the social apps.
The last one is pretty neat. Don't worry about having to take the same picture over and over with someone else's camera phone. The Portal is equipped with multiple cameras to take pictures for you. Sync everyone's phone up with the Portal, and all the media will be downloaded once you arrive at your destination. As a side note, there will be ecommerce apps in the future so the driver and passengers can order goods, like food, on-the-go. Would be nice if that also counts restaurants so you can arrive, sit down, and already have your order in the kitchen.
According to manufacturers, "We learned that while millennials like buying things [and] devices as much as everyone else, [their] experiences are much more meaningful, and that's why we try to capture these experiences."
A little skewed, but one could say millennials take pride in the things they buy. That can't be argued – buying a new laptop with your own money is like having a baby for some of us. It's never out of our sight, we play with it all the time, and it is OURS. So how does Chrysler capitalize on this? With voice biometric and facial recognition technologies to provide the driver with their own customized experience whenever in the driver's seat. We think that technology could be better used to stop auto theft, such as Sentry Key engine immobilization, but this is a concept with plenty of time to integrate such.
The auto industry thinks they have us figured out, but these quotes from the 2017 Consumer Electronics Show are plenty proof they're working on it. Still, they're on the right track with individualization and making our lives more easily connected. Next stop – downloading a computer program and instantly learning kung fu or how to pilot a helicopter.
Photo Source/Copyright: CNET