Waymo Proposes NHTSA to Change Safety Standards for Autonomous Vehicles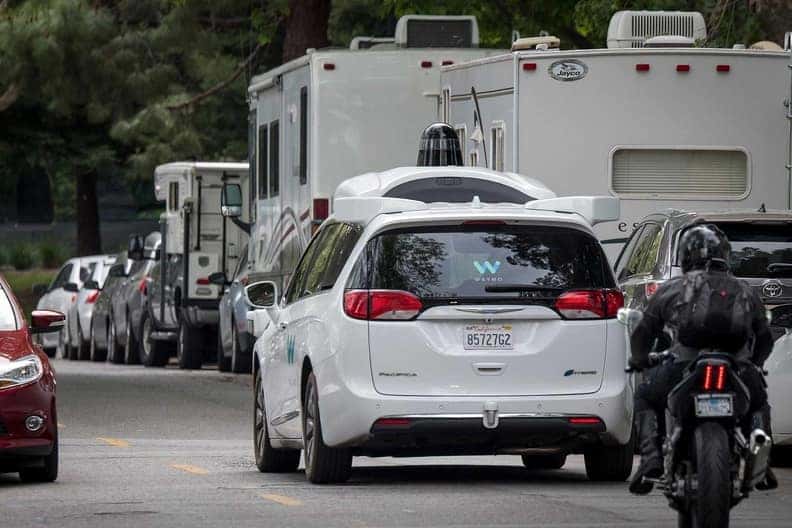 Last we heard about the Alphabet Inc. (Google) and their self-driving Waymo vehicle, they signed a contract with Renault soon after Fiat Chrysler Automobiles (FCA) retracted its merger with Renault. Pretty humorous. Still, with all the continuing success of the self-driving autonomous car, Google is continuing to push the standards. Now, they're trying to do it literally by proposing new rules for the National Highway Traffic Safety Administration (NHTSA) on autonomous vehicles, asking that they scrap the current ones.
Along with its contract with Renault, Waymo has also partnered with ride-hailing service Lyft soon after launching Waymo One. Over a year ago, for the first-time ever in America, a self-driving autonomous ride-hailing service was approved for the public. The program then expanded to consumer places of interest like Walmart. If all this good news is happening, maybe the NHTSA could ease up a bit, at least for Waymo.
So how does Waymo suggest doing this? Get Rid of Autonomous Vehicle Safety Standards. Whoa, let's back it up a bit there. We still want these vehicles to be safe, don't we?
"NHTSA should move promptly to remove barriers while ensuring safety…on the removal of unnecessary regulatory barriers to the safe introduction of automated driving systems." – Waymo said in a letter posted on Thursday after the auto safety agency sought public comment in May.
According to the NHTSA, an automobile must meet 75 different auto safety standards before hitting the road. However, these standards are based on the assumption that a human driver is behind the wheel, opening up a chance of human error, slow reaction time, etc. Wouldn't having a licensed driver behind the wheel of an autonomous vehicle be a little…self-defeating? When it comes to a self-driving vehicle, nearly anyone could sit in the driver's seat, though we wouldn't suggest telling a five-year-old to "take the wheel" unless it's plastic and not connected to anything.
Another roadblock could be why should NHTSA tweak these standards now, and only for Waymo? The problem is there isn't a whole lot of consumer demand just yet. Not a lot of automakers are at the point of full autonomy yet – even FCA, who we last heard signed a partnership with Aurora Innovations, is working on a testing facility for autonomous vehicles on their new Chelsea Proving Grounds.
So, without the large production nor the demand, why would the NHTSA be hard-pressed to change the standards just yet? On the other end of that argument, Waymo argues automakers haven't reached that point yet because they're all trying to conform to the oppressive NHTSA standards that ultimately complicate the design. It sounds like a bit of finger-pointing, but according to the NHTSA, there are no plans to even review and begin writing new rules for seating positions in fully self-driving vehicles and whether occupants are safe when facing either direction until March 2020, but comments by various automakers claim that the agency could take well until 2025 to complete a comprehensive rewrite of various safety standards.
Well, we all knew this would happen eventually. Self-driving cars becoming commonplace have a few more hurdles to jump before we see them on dealership lots in rows. While technology continues to advance, will agencies like the NHTSA be able to keep up, or maybe we need a whole new commission for self-driving vehicles. What do you think? Join the discussion on Aventura Chrysler Jeep Dodge Ram social media.
Photo Source/Copyright: Bloomberg