Waymo Partnership with Renault Reignites FCA Merger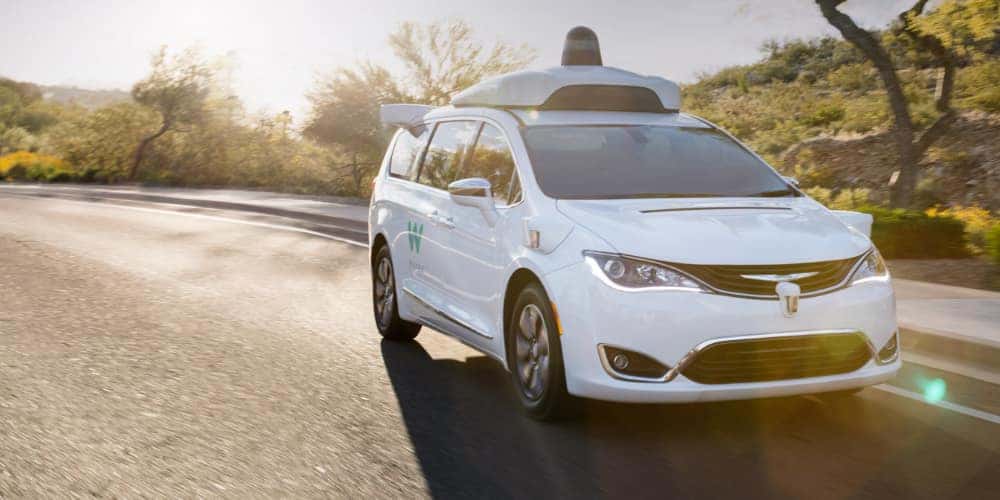 Well, the past few weeks have had some pretty interesting advancements made by several automakers in the industry. Fiat Chrysler Automobiles (FCA) proposed Renault with a merger that would effectively create the world's third largest automotive company but retracted the offer about a week later. It was a shame, given that Renault also is head of the Renault-Nissan-Mitsubishi Alliance, and those three have been making a lot of headway in alternative fuel technology and autonomous self-driving car technology, two fields FCA are lacking in but determined to get a hold on. In the weeks that followed, FCA signed an agreement with a California start-up, Aurora Innovation, to pioneer their self-driving motives, and then FCA partnered with ENGIE and Enel X for EV charging technology. The most interesting development yet – Waymo, the self-driving car fleet that launched its own ride-hailing service, Waymo One, and powered by the Fiat Chrysler Pacifica Hybrid, has just agreed to a global partnership with Renault-Nissan.
Something smells a little fishy, doesn't it? This happens just weeks after FCA retracts its proposal to merge with the same automotive group. It can't be a coincidence. Nevertheless, in a public announcement, Waymo has locked in an exclusive partnership with Renault and Nissan to research how commercial autonomous vehicles might play a part in transporting passengers and packages in France and Japan and will begin testing new services with an "initial period" phase soon. A fully autonomous auto market may still be far off, but this could be the first step to developing autonomous food delivery services.
"This is an ideal opportunity for Waymo to bring our autonomous technology to a global stage, with an innovative partner…With the Alliance's international reach and scale, our Waymo Driver can deliver transformational mobility solutions to safely serve riders and commercial deliveries in France, Japan, and other countries." – Krafcik said in a statement.
The research that lays the groundwork for the new partnership actually lies within commercial, legal and regulatory issues. Waymo CEO John Krafcik, and by extension the company, have discussed using the initial testing phase as a chance to deploy commercial services in Japan and France, and possibly China as well as other countries throughout the east. There's a lot of planning going on behind-the-scenes.
Now check this out. Just days later, Fiat Chrysler and Renault started flirting with the merger idea again while waiting on a vote by Nissan shareholders during two meetings in Japan this week (June 23 – 30, 2019). The outcome will determine whether FCA and Renault revive their plans for a $40 billion merger. The industry is still discussing how a merger of Fiat Chrysler and Renault would have created the world's third-largest carmaker (by volume). Not only that, but by sharing technology and merging the two to back the Alliance Ventures funding campaign, in USD currency, the merged companies would eventually save over $50 billion a year through shared vehicle engineering and cooperation in areas such as purchasing and R&D, according to the FCA merger proposal.
That may sound like a lot of phooey, oh big whoop, the automakers are saving money. However, money is the only thing that talks when it comes to taking a gamble with a merger. Executives of all three companies remain open to the idea of the merger proposal sparking once again, but also caution that conditions from each side could just as well damn the whole thing.
Things are tense, and it all relies on two meetings this week. Follow Aventura Chrysler Jeep Dodge Ram social media to find out what happens with the FCA and Renault merger once more.
Photo Source/Copyright: Waymo