Stellantis and Samsung SDI Agree to Build New EV Battery Facility in US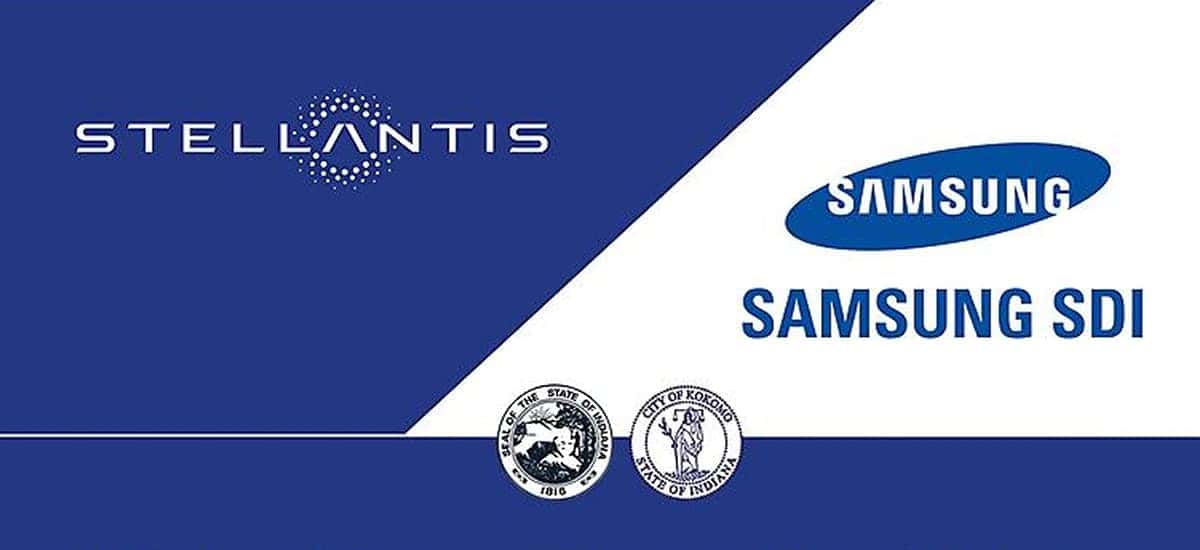 Automotive group Stellantis has been busy putting its hands in the pockets of other businesses as of late. The semiconductor chip shortage of 2021 was the fallout of COVID-19 for many automakers, with demand for consumer products going way up! A year ago, Stellantis joined Foxconn, the company that manufactures about 40-percent of all consumer electronics in the world. A strong partnership, it was strengthened when Stellantis and the Hon Hai Technology Group agreed on a contract that to produce purpose-built semiconductors to support Stellantis. Then, Stellantis partnered with LG Energy Solution for EV battery development on a large-scale by opening the first large-scale, domestic, electric-vehicle battery manufacturing facility in Canada. The most recent joint-venture is between Stellantis and Samsung SDI for another EV battery production plan but this time in the United States.
"Just under one year ago, we committed to an aggressive electrification strategy anchored by five gigafactories between Europe and North America…Today's announcement further solidifies our global battery production footprint and demonstrates Stellantis' drive toward a decarbonized future as outlined in Dare Forward 2030. I am grateful to Governor Holcomb and Secretary Chambers along with Mayor Moore and their teams, as well as to all my colleagues for their support and dedication to bring this operation to Kokomo, a city that holds a rich and long history for our company." – Carlos Tavares, CEO of Stellantis
The automotive group Stellantis was possibly the most reluctant to finally give in and work on electrified vehicles. At one point, Tavares claimed that producing electric vehicles (EVs) wasn't a choice, like they were under the thumb of some entity pushing EV development forward. In 2021, Stellantis board members sat down and decided EVs, battery-electric vehicles (BEVs), and plug-in hybrid electric vehicles (PHEVs) are the future. In 2021, the group released small details on the EV plans for Stellantis over the next five years, hinting at an all-electric Jeep, all-electric Ram 1500, and doubling down on Dodge eMuscle.
Then in March 2022, Stellantis shared its new business plans, Dare Forward 2030. Over the next eight years, Stellantis plans to take the lead in the auto industry with more than 75 BEVs planned for production, with only 25 of those all-new BEVs headed for the U.S. market. Regardless, this new joint-venture with Samsung SDI is just what Stellantis needed to bolster its plans. The new electric-vehicle battery manufacturing facility is set to set up shop in Kokomo, Indiana. By 2025, the target goal for the plant is an initial annual production capacity of 23 gigawatt-hours (GWh), and gradually increasing to 33 GWh over the next few years. Sounds very familiar – probably because this is what many other automakers are doing at this time.
With an investment of more than $2.5 billion, that may also gradually increase up to $3.1 billion, the new facility will supply battery modules for a range of vehicles upcoming in the Stellantis lineup. How does this involve Samsung SDI? Samsung SDI will be applying its cutting-edge technology PRiMX, revealed during the 2022 Consumer Electronics Show, to produce the new EV battery cells.
Sounds like an interesting endeavor that should really pay off. To learn more about Stellantis plans for EV production, you can follow us on Aventura Chrysler Jeep Dodge Ram social media.
Photo Source/Copyright: Stellantis Media