Ram 1200 Information Leaked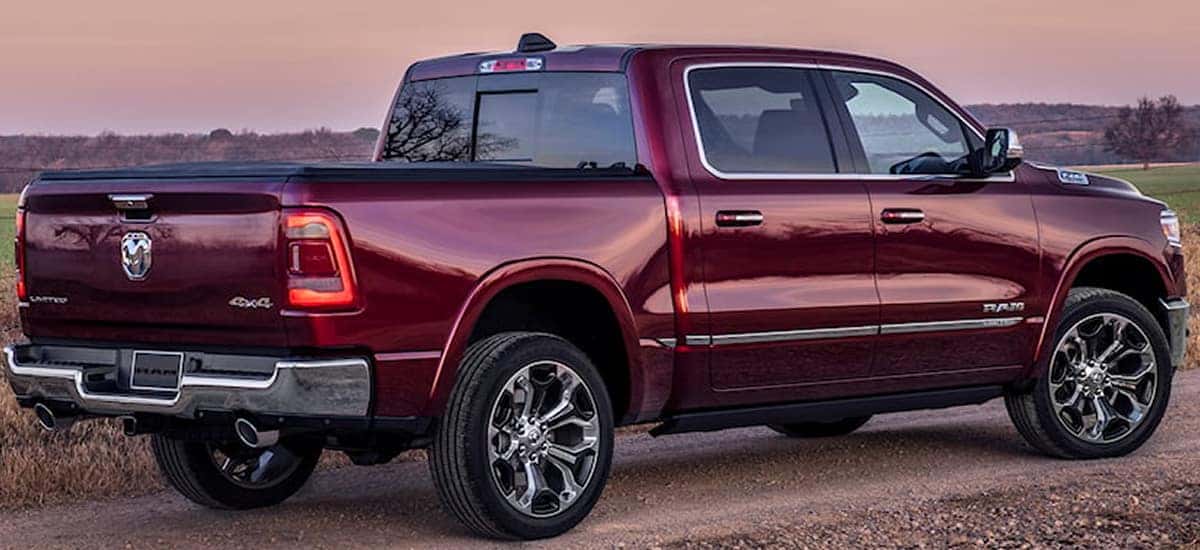 Ram Trucks has been releasing some interest models over the last few years. After the next generation of the Ram 1500 came out, truck lovers from everywhere flocked to the new full-size light-duty pickup truck. Made for various lifestyles and off-roading, the new Ram 1500 had more versatility, but the brand was sure to keep true work trucks around with the Ram 1500 Classic, currently in its 2022 model year. Then they released the apex predator of pickup trucks, the Ram 1500 TRX. The latest addition is a mystery, but according to reliable news sources, the Ram 1500 will be saying hello to its new baby brother, the Ram 1200 very soon.
Slated for release next year, the Ram 1200 pickup truck from Stellantis is really on the hush-hush it seems. The mid-size pickup truck market is currently ripe with opportunity – the Jeep Gladiator kicked that door wide open. Last year in May, there was speculation that Ram may reclaim the "Dakota" model name and follow up the Gladiator with its own midsize truck. Although this new model will have production at a local Jeep factory, there still needs to be some healthy competition amongst the two Stellantis group automakers.
Right now, any specs or options that were leaked are for overseas models. One would expect many to carry over, such as hybrid options, to the North American market, but for now, here is what the leaks can tell us. The Ram 1200 will come with hybrid technology if not hybrid or plug-in hybrid powertrain options. With Stellantis moving towards electric vehicle (EV) technology, their Dare Forward 2030 business strategy has a large focus on EVs and alternative fuel vehicles. When it comes to Ram, the main focus is on the all-electric Ram 1500 recently teased by Stellantis, so another option such as a plug-in hybrid, would just take consumer attention away from the all-electric version.
As for the Ram 1200, the hybrid technology could be as simple as the option of eTorque, a popular option that made its debut with the new Jeep Wrangler JL and the new generation of the Ram 1500. This system offered hybrid capabilities, such as auto stop/start, electric power assist, extended fuel shut-off, transmission shift management, intelligent battery charging, and regenerative braking. Even so, two engine options have appeared for overseas models: one gasoline engine said to be the old 2.0-liter, four-cylinder Tigershark able to generate 160 horsepower and 148 lb-ft of torque; and one diesel option, a Multijet II turbodiesel able to generate 203 horsepower and 325 lb-ft of torque.
With the recent reveal of the Hurricane engine by Stellantis, these options may not hold for long, and doubtfully so. In 2018, when Fiat Chrysler was still operating as Fiat Chrysler Automobiles (FCA), the automotive group developed a new "Global Medium Engine", a 2.0-liter turbocharged I4 engine that would replace the Tigershark. The Hurricane was revealed in March as Stellantis' all-new 3.0-liter TwinTurbocharged engine, available in two options, a standard output of 400 horsepower and 450 lb.-ft. of torque, or high output able to generate 500 horsepower and 475 lb.-ft. of torque. So we'll see what really happens there.
The Ram 1200 will come with all-wheel drive standard, keeping the adventure lifestyle of the Ram 1500 alive in its midsize model. Callbacks to the original Dodge Ram Dakota seems to be the main descriptor of this new Ram pickup truck, but until Stellantis releases more information, it's mainly speculative. You can keep up with any updates when you follow us on Aventura Chrysler Jeep Dodge Ram social media. You can also buy the new 2022 Ram 1500 and 2022 Ram 1500 Classic when you visit Aventura Chrysler Jeep Dodge Ram.
Photo Source/Copyright: Ram