Jeep and Razor Release RX200 Electric Scooter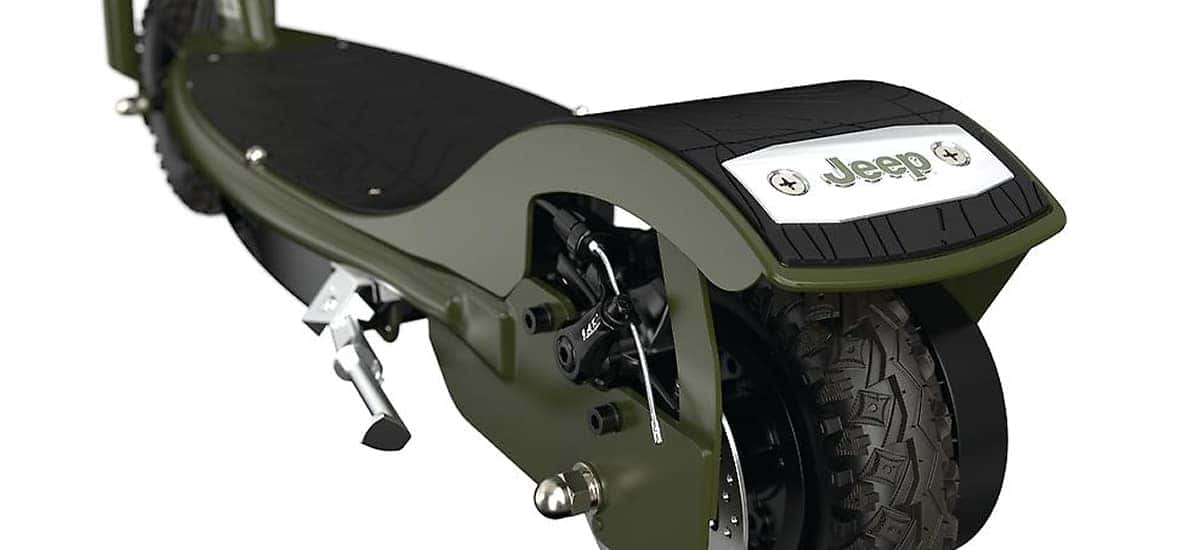 Jeep seems to be getting involved in a lot of things lately, whether an event like Camp Jeep at the 2022 Chicago Auto Show or listening to what the fans want and introducing a new Altitude Package for the 2022 Jeep Compass. Jeep event started the fad of putting a storefront on Amazon for Jeep, followed by the Amazon Dodge storefront and Ram storefront. Next on the agenda? To really connect with the fans, of all ages* and with those who don't have the budget for a car but still want to get around in style. It's the new Jeep® RX200 Electric Scooter, produced by Razor.
"Razor is always looking for creative ways to excite our riders and provide an exhilarating adventure. We are thrilled to collaborate with the iconic Jeep brand to create the RX200, which is powerful enough for off-road capability to go explore the outdoors." – Jim Wagner, president of Razor Scooter
That's right, the same company that made those plastic kick scooters that were all the rage in middle school have also been designing and producing electric scooters. With the growing lineup of Jeep 4xe models, and with the upcoming all-electric Jeep SUV, Jeep has connected with the next generation of car buyers in a whole new way. Who hasn't seen people renting electric scooters in the city, or perhaps it's the new fad on college campus, replacing longboards for those long walks between classes. Well, now Jeep is taking a golden oldie and turning it into an off-road capable machine. It may not be fast, with a top speed over 12 mph (19 km/h), but we all know going off road is all about the torque.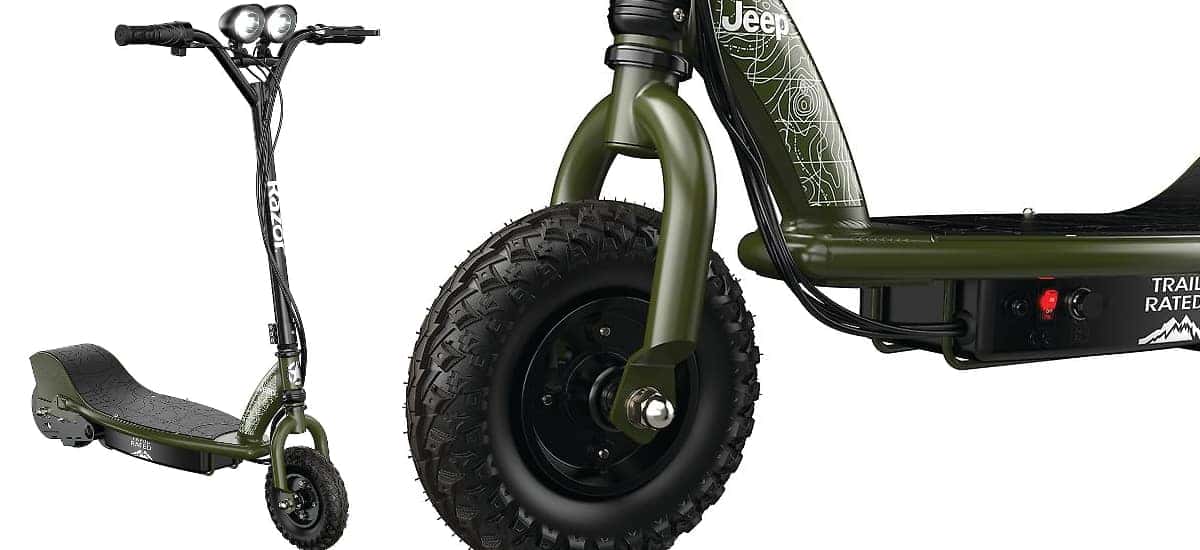 The Jeep RX200 Razor scooter is powered by a 24-volt battery system and a high-torque 200-watt motor. Featured in Army Green and built with a comfortable place to stand that can take a beating, this electric scooter is great for adult riders. Able to travel up to 40 minutes on a single charge, this can may not be how you want to travel to work, but it's great for hiking trails and travelling in the wilderness without disturbing woodland creatures and campgoers…or alerting bears to your presence and becoming a tasty snack.
Either way, the Jeep RX200 Razor electric scooter can handle nearly any type of terrain, and it's pretty affordable, with a price of $499. Great for anyone with a motor budget. This Jeep scooter will be joining the already great lineup of adult electric scooters by Razor, including the recently launched C25, E300 HD, EcoSmart SUP, EcoSmart Metro HD, and E Prime III. High-performing, durable, and affordable, whether a kick scooter or a four-wheeler, Razor gets people from point A to B in style.
Of course, if a kick scooter or electric scooter doesn't sound like a great way to run errands, that's what SUVs are for. You can find plenty of new Jeep SUVS at Aventura Chrysler Jeep Dodge Ram and drive off the lot with your new Jeep today.
Photo Source/Copyright: Stellantis Media 
*recommended for ages 18 and up