Jeep Opens a Store on Amazon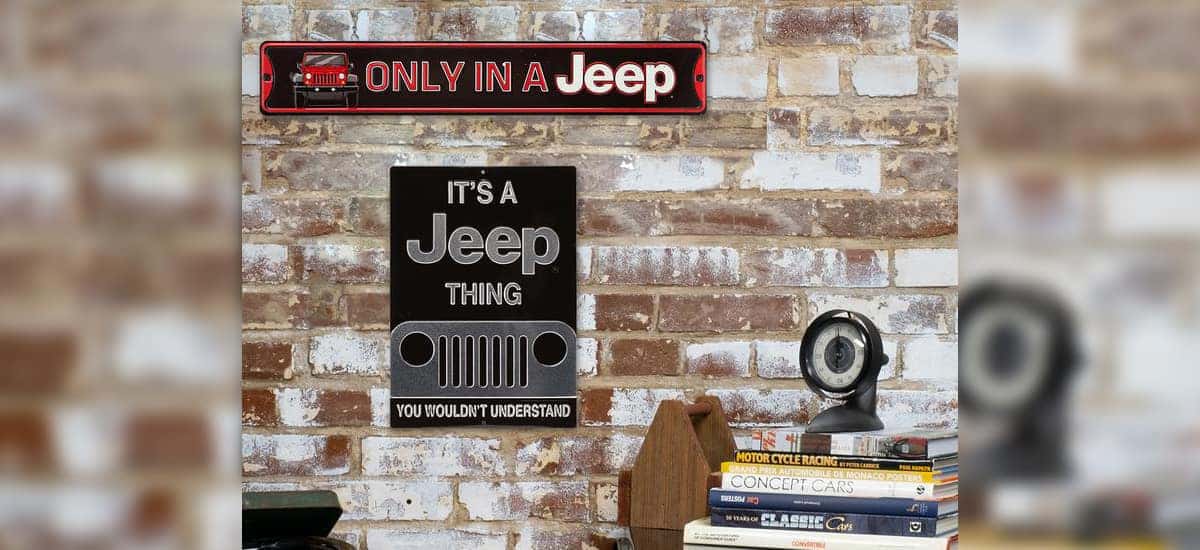 For this one we're going to go a little back in time. If born before the internet, then think about the 90's. Can anyone remember the first thing they ever bought on Amazon.com? Now a huge business that has basically revolutionized the way consumers shop, Amazon is the place to be if you're a merchant or a buyer. Even small and large businesses are getting in on the act, with entire inventories available for purchase through Amazon versus from the original manufacturer website. Now, something good for 2020, especially if you're a Jeeper, Jeep has officially opened the digital doors of the official Jeep Store by Amazon.
It's exactly what it sounds like. Starting now, Jeepers can browse, shop for, and add hundreds of authentic Jeep brand licensed gear and merchandise to their wishlists. It is just in time for the holidays, dontcha know! Each item is specifically designed for true Jeepers who want to experience life's adventures, on and off the road, We're talking officially licensed products and merchandise in the Jeep Store by Amazon – consumers will find apparel, adventure/camping gear, iconic collections, children's merchandise, home products and mobile accessories available through the official Amazon store.
"Opening our Jeep storefront on Amazon gives our owners, fans and followers in the U.S. and Canada the opportunity to embrace the Jeep lifestyle by offering hundreds of officially licensed merchandise and gear across one seamless site…Through an iconic 80-year legacy, the Jeep brand has come to symbolize freedom and adventure. Our Jeep-branded products give our fans the chance to explore and enjoy every corner of this rugged, yet refined world." – Marissa Hunter, Head of Marketing, FCA – North America
Like any good online store, consumers will find Jeep licensed items in the following categories: holidays: New Arrivals, Best Sellers, Featured Collections, Apparel, and Gear. After getting your gear, be sure to wear that swag (are the kids still saying that?) for your new Jeep Badge of Honor profile picture. Never heard of the Jeep Badge of Honor program? Available as a free app on iPhone and Android smartphones, anyone using the app can see the many legal off-road trails in the U.S.A. that Jeepers have traversed, but out of them all, Jeep has only designated 49 of them worthy of earning the driver a Jeep Badge of Honor. The program blew up so much that Jeep expanded the list over the summer of 2020, adding new Badge of Honor trails.
Not sure you can handle the trails? Although the first round of classes have ended, Jeep didn't open the official first-ever Jeep Adventure Academy just for a couple of weeks. We're sure the Academy will eventually hold more classes, but to be sure, check regularly at jeepadventureacademy.com. All of the classes would cover 4×4 system basics, driving techniques, trail etiquette, vehicle preparation and equipment, how to properly read terrain and challenging obstacles, safety tips, and more. If unprepared before, after a day of classes at the Jeep Adventure Academy, anyone could tackle a Jeep Badge of Honor trail.
Ready to buy and customize your own Jeep with the official Jeep Store by Amazon? Come to Aventura Chrysler Jeep Dodge Ram and buy a new Jeep today.
Photo Source/Copyright: FCA Media