FCA Gets Hybrid-Ready ZF 8HP Transmission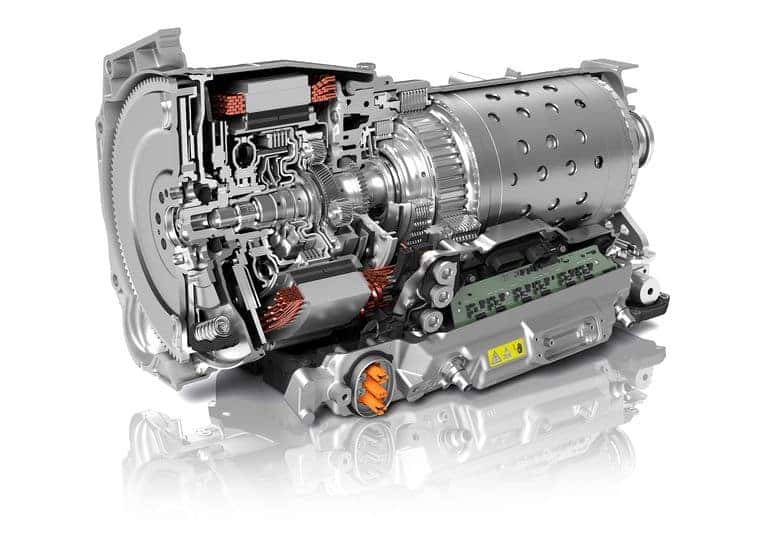 Fiat Chrysler Automobiles (FCA) has been working on a lot of new things to back up their plans to go electric. FCA revealed future hybrid and electric models back in 2018, and so far, aside from the plug-in hybrid Jeep® Compass and plug-in hybrid Jeep Renegade at the 2010 Geneva International Motor Show, we haven't seen much. Recently, FCA has been shaking hands with multiple different partners, such as their investments into Aurora Innovation, a self-driving technology from a California start-up; and again with ENGIE and Enel X for EV charging solutions. We've also seen some behind-the-scenes work on the engineering side of FCA, and it looks like they're simply gearing up at this point.
eTorque
What started it all could be closely linked to the eTorque mild-hybrid system, the first real dipping of the toes for FCA into hybrid territory after the Fiat 500e didn't go so well. Appearing first in the next-generation 2018 Jeep Wrangler JL and again in the next-generation 2019 Ram 1500 light-duty pickup truck, the eTorque had a lot of benefits for going off-road and hauling equipment. Most notably, it adds an extra boost of torque starting from zero, or in other words, once ignition starts up. For the 2019 Ram 1500, the eTorque delivered an additional 90 lb-ft of torque in addition to the original output of 269 lb-ft of torque for the 3.6-liter Pentastar V6 engine. With the V8 engine, the truck gets an additional 130 lb-ft of torque for a total of 530 lb-ft of torque to haul a lot more.
Future-Proofing Engines
Right around the time FCA revealed the eTorque mild-hybrid system, the automaker also revealed what they're calling a "future-proof engine". It's a new 2.0-liter turbocharged I4 engine from FCA, able to deliver a nice boost of power without sacrificing fuel economy. It's currently available in the new 2018 Jeep Wrangler JL lineup, rated with a best-in-class 270 horsepower and 295 lb.-ft. of torque. It would soon spark the birth of another turbocharged engine, the new turbocharged inline six-cylinder engine from FCA. Tests are still being run, but the numbers already outperform a Pentastar V6, in either capacity, 3.2-liters or 3.6-liters.
All that power is going to affect the engine parts somehow, and FCA thought of that too. Revolutionizing engine design, FCA created a new aluminum alloy, code named 16HT (or ACMZ). Made with copper instead of silicon, the new aluminum alloy can resist more heat, and can help keep engine cylinder heads operating even with the increased horsepower of these new engines.
Hybrid-Ready Transmission
Yes, now it's all coming together. A new agreement between FCA and ZF eight-speed transmissions sets the stage for future models. We're getting a hybrid-ready ZF eight-speed automatic transmission in future FCA models. Starting in 2022, FCA will be offering the next generation of the ZF eight-speed gearbox. What makes it special is that ZF has announced that the hybrid-ready units will come equipped with an integrated electric drive unit in place of the torque converter. FCA will be offering the new eight-speed transmission, known internally as 8HP, on both, their rear- and all-wheel-drive models.
Chrysler is no stranger to the ZF eight-speed automatic transmission. If you're interested to learn how well it can transition into future hybrid and plug-in hybrid models, come check out the difference between the Chrysler Pacifica and Chrysler Pacifica Hybrid at Aventura Chrysler Jeep Dodge Ram.
Photo Source/Copyright: Car and Driver