New Aluminum by FCA Revolutionizes Engine Design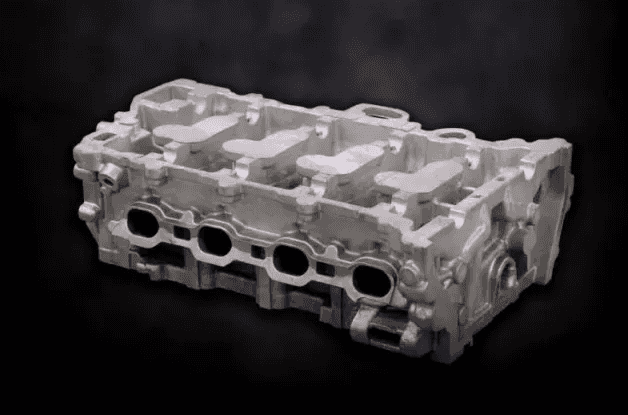 Aluminum seems to be the big thing in the auto industry as of late. When the 2018 Jeep Wrangler JL was revealed at the 2018 Los Angeles Auto Show, we learned that Jeep was able to decrease the vehicle's weight by 200 pounds by making several parts with aluminum. As it turned out, the 2019 Ram 1500 did the same, losing 225 pounds thanks to the high-strength steel-aluminum blend making up 98-percent of the overall frame. Fiat Chrysler Automobiles (FCA) is doing pretty well it seems, and with their new mild-hybrid eTorque system and turbocharged 2.0-liter four-cylinder engine of the future, we wonder what else the FCA Group will do to get ahead of the game. Who would've thought it would have to do with more aluminum?
For years now, automakers from all around have sought after making vehicles with more horsepower – that's no secret. FCA, like many other automakers, tend to try to achieve this by increasing the compression ratios and boost levels of a forced induction engine. Yes, such processes can increase horsepower and fuel efficiency, but what they also bring is blistering heat! The problem is that a lot of that extra heat gets soaked up by the cylinder heads of an engines cylinders, and they don't do so well with heat. At this time (2018), many cylinder heads are made from aluminum alloy grades 319 and 356. Around 392 degrees Fahrenheit, both alloy grades become fragile and crack.
To combat this challenge, FCA partnered up with lightweight OEM parts supplier Nemak and Tennessee's Oak Ridge National Laboratory to create a new aluminum alloy that could withstand temperatures up to 572 Fahrenheit for their cylinder heads. The result is a currently unnamed new aluminium alloy, code named 16HT (or ACMZ). Made with copper instead of silicon, this new alloy can revolutionize engine development in the auto industry. Best of all, seeing as how the majority of the industry thought constructing engine components out of copper was impossible due to how easily it could crack after casting, the FCA Group has a chance to patent 16HT/AMCZ and really rake in the dough.
We won't be seeing 16HT/AMCZ make it into engine construction for a few years (post-2018), but we do know manufacturing engine cylinder heads with this new alloy won't be a problem. Aside from a few extra steps in the post-casting heat treatment, no new manufacturing techniques are required to produce the new alloy. Furthermore, engineers may be able to streamline cylinder head designs to cluster the valves, spark plug, and fuel injector more closely for better airflow and to add a second spark plug for improved combustion cycles in the engine. All of this only costs 7-percent more to construct. Not a huge gamble.
In the coming years, we're going to see a lot of changes in the auto industry, especially with the new Five-Year Plan by Jeep and FCA for electric vehicles and autonomous automobiles. What do you think? Looking forward to Fiat Chrysler Automobiles in the future? Tell us on Aventura CJDR social media.
Photo Source/Copyright: Engineering.com