Why You Should Consider Buying a Used Jeep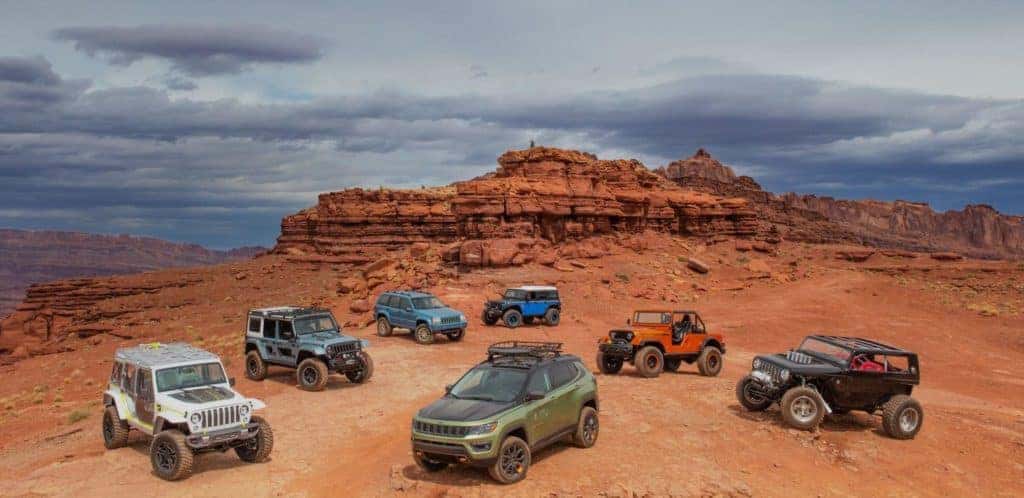 When it comes to used vehicles, some consumers are quick to turn away, thinking "used = busted up", but that's not necessarily true. Just because a vehicle is used doesn't have anything to do with its leftover quality; maybe the consumer changed their minds or decided the vehicle wasn't right for them after a few months or a year. Many used vehicles still have plenty of great qualities and are more affordable than their newer counterparts. Plus, some automakers, like Jeep®, produce vehicles made to last and have residual value years later.
Reliability
It may not be a known fact to everyone, but Jeeps are built with longevity in mind. Vehicles that are going to go off-road, ride through difficult trails, rock crawl, and get muddy, need to be built to last. Jeep vehicles as old as 30 years are still on the road and chugging along without fail. Plus, Jeepers didn't get the name for nothing – they seriously love their Jeeps, and with decades-old Jeeps running smoothly, we can see why. It's all about the quality.
Plus, when it comes to the younger generation and drivers that may be less interested in a nice looking Jeep Cherokee or Compass and more interested in a Jeep Wrangler or Renegade, they're going to want a vehicle with legendary off-road capabilities. What youngin' doesn't want a little adventure? And nothing makes you look like a true adventurer more than taking a group of friends on the roughest, toughest trail.
Affordability
One of the biggest reasons people buy used vehicles is their affordability. These days, everyone is struggling to make money, and if just starting out, how exactly does one get a job without dependable transportation? Aside from the bus, subway, and taxis, it's nice to have a vehicle of your own to get to that next job interview or just to work on time
Making up the lineup, there are Jeeps starting as low as $19,000 (2018 Jeep Renegade). Most Jeep models come in many trims, able to offer consumers not only variety but a plethora of options with each model. And that $19,000 starting MSRP is for a new Jeep – just think of the value after a few years of depreciation. Even with their reliability in mind, many used Jeeps keep most of their value but shed much of the cost, and they're still considered a great buy whether new or used.
There's also the 2018 Jeep Wrangler JL to consider. Not only is it affordable, with an MSRP starting at $26,995 (plus destination fee), it only comes in three trims (four for the 2018 Wrangler Unlimited or four-door model). That means a smaller lineup for Jeep to sprinkle the goods and a higher likelihood of getting a good deal now or in a few years.
Customization and Options
Many Jeeps are said to be "legos for adults," and no model proves it more than the Jeep Wrangler. During Jeep Safari, there are new Jeep accessories every year to modify a vehicle into an off-road warrior or a luxurious ride for a night out. Moreover, during the 2018 Detroit Auto Show, Mopar and Ram had a little presentation to discuss two new catalogs by Mopar. To improve performance as well as customization, Mopar created a new catalog with over 200 parts for Jeepers to modify their Jeeps with. Just check out the example below.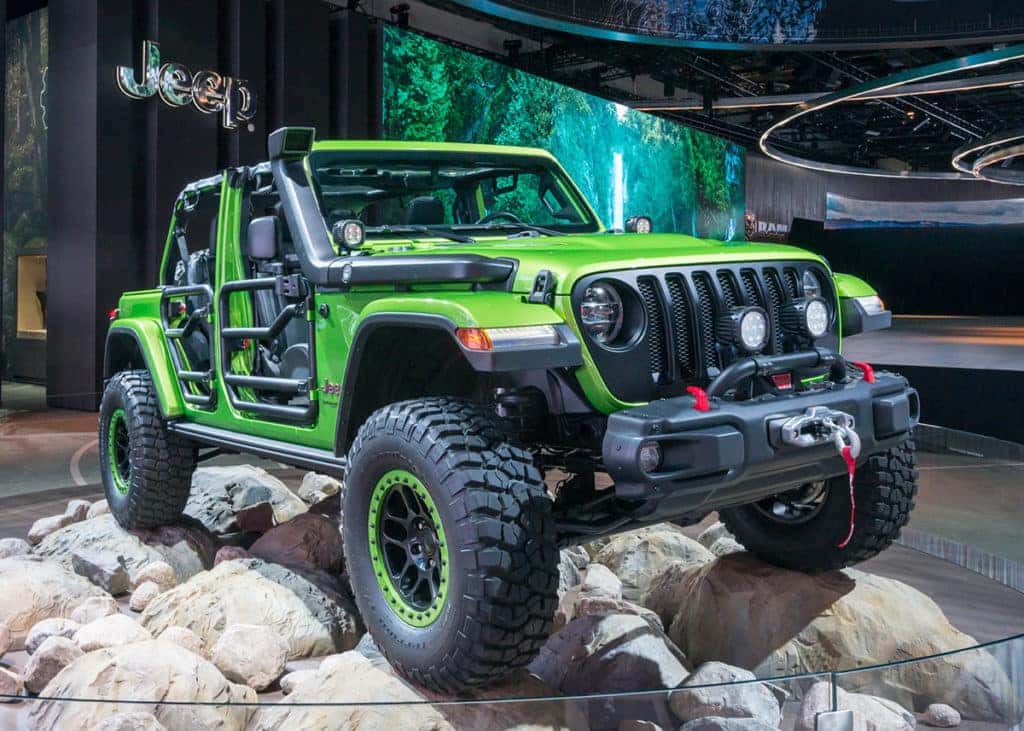 That's even more reason to get a used Jeep vehicle. Think about it. Buying the mods needed to take a Jeep mudding, water crossing in a Jeep, or rock crawling can get expensive. Wouldn't it be better to buy a used vehicle and spend the extra cash on turning your new Jeep into a monster to love? It's not rocket science, the answer is "yes."
Ready to look for your own used Jeep vehicle? We thought so. At Aventura CJDR, we have plenty of new and used Jeeps in our inventory.
Photo Source/Copyright: Jeep.com