Waymo Expands Footprint in Michigan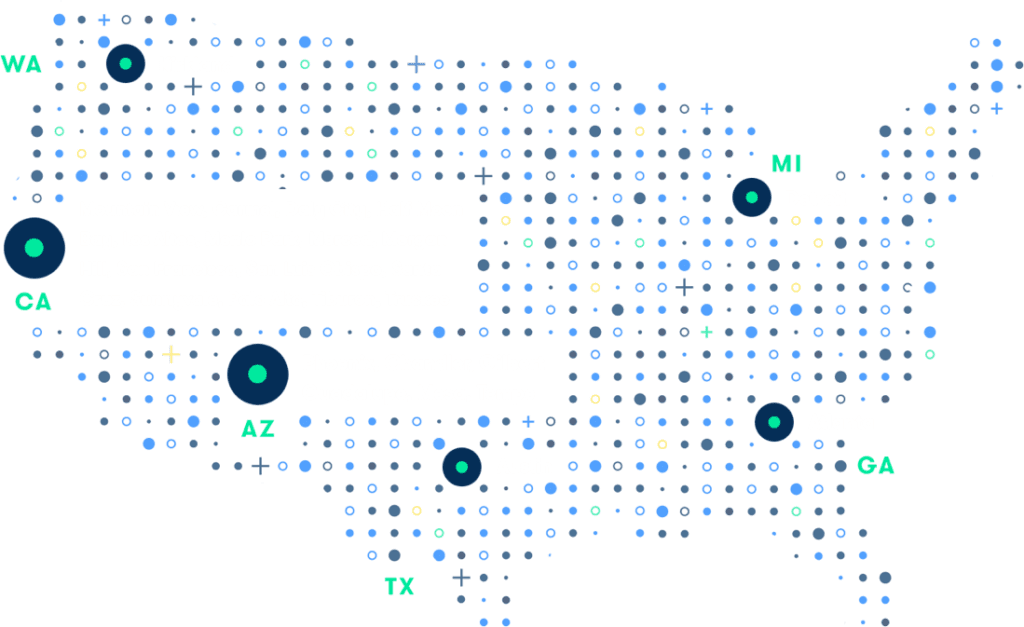 The days when the auto market wasn't quite too keen on self-driving autonomous vehicles is coming to an end. Remember way back when Tesla became the first all-electric automaker? It seemed crazy, but soon after, the auto market bloomed into one of alternative fuel choices, and many automakers are taking a more electrified route, like Fiat Chrysler Automobiles (FCA). Now, in the coming years (operational by 2024), the world's first factories dedicated to the production of Level 4 autonomous vehicles will become a reality through Waymo, Chrysler, and Jaguar. It's called "Magna", and will help make a new footprint for Waymo in Michigan.
Heading to Michigan
Over the next five years, over 400 employees will be installing self-driving systems on some of the 62,000 Chrysler Pacifica Hybrid units Waymo purchased from FCA. Partnering with global supplier Magna, a team will be put together to exclusively work on modifying the Chrysler Pacifica hybrid minivans and Jaguar I-Pace electric vehicles. Expected to be operational by 2024, funding for this operation has already begun with enough to support the first 100 jobs.
Michigan Economic Development Corp., a public-private partnership agency that works to recruit businesses, helped broker a deal that landed Waymo an $8 million grant for its expansion into the southeast side of Michigan. With two facilities already in Michigan, one in Detroit and another in Saline, Waymo has two facilities to augment and modify, subtracting the need for a new facility altogether. All of this of course helps the economy,
"Auto manufacturing has created hundreds of thousands of jobs in the state, and built an economic engine that fuel the entire country…We'll be looking for engineers, operations experts, and fleet coordinators to join our team and help assemble and deploy our self-driving cars." – Waymo said in a statement.
Waymo's Journey
Interested in learning more about Waymo and the self-driving car technology that goes into this project? We wrote up an exposé on the Waymo technology not too long ago. A little run-down of the tech all focuses on a single system – LIDAR. The word, "LiDAR", is short for "Light Detection and Ranging," or a laser range-finding system that maps out an object's surroundings with multiple lasers. The most common LiDAR systems fire 64 lasers simultaneously, connected to sensors that relay information from every surface a laser lands on, but Google has tweaked their systems and efforts by programming and installing onboard computer that can process and build a more complete wireframe map of the world. All of this, while in constant motion.
There's also the new commercial programs to learn about, powered by the same technology that went into making the autonomous Waymo the first-self driving ride-hailing service in Arizona. The autonomous service actually expanded to other businesses in the Phoenix, Arizona area. Possibly the largest accomplishment in thus Phoenix Metropolitan Area however would be the launch of Waymo One.
Just like Lyft or Uber, Google now has their own ride-hailing app, currently available to volunteers from the Early Rider Program that first let civilians ride around in units of the initial testing fleet for Waymo. Following that success, it was certified, and now we have this testing phase for Waymo One. As the company continues to test out the technology and collect more permits, the most recent objective getting autonomous certification in California, we'll start seeing more self-driving vehicles on the roads soon enough.
Interested in following Waymo? Stay up to date with the progress by following Aventura CJDR social media.
Photo Source/Copyright: Waymo