Waymo Project Expands to Other Businesses in Arizona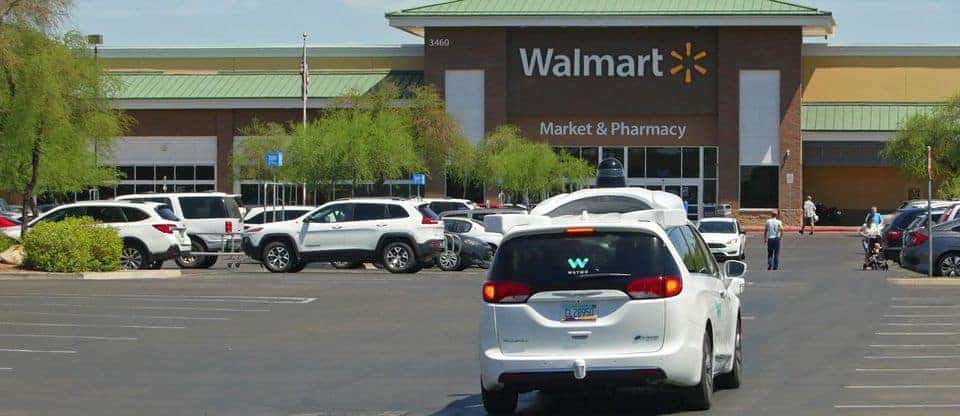 A lot is going to be happening with Fiat Chrysler Automobiles (FCA) over the next five years. Mike Manley is taking over as FCA Chairman after the late Sergio Marchionne passed, and he already has a lot to deal with from the start. The FCA automotive group also released news about their plans for hybrid and electric vehicles by Fiat Chrysler going forward. One large part of that is also placing a focus on alternative fuel and autonomous self-driving car technology. The Chrysler Pacifica Hybrid has already made headway on this with FCA having an agreement with Alphabet Inc. to use Pacifica Hybrid units as the main fleet for their Waymo self-driving automobile. As the Waymo makes longer strides, such as approval as an autonomous ride-hailing service, more companies are opening their doors to consumers showing up in autonomous vehicles.
So far, five large companies have gotten in on the bandwagon to expand the Waymo program – Walmart, Autonation, Avis, DDR Corp, and Element Hotel. Each will be playing a part in the expansion of Waymo program by offering customers benefits for the use of a Waymo vehicle. Here are the specifics on each:
Walmart will be putting a new savings program into play that allows customers to earn savings for groceries ordered online. Once available, a Waymo vehicle will pick up the customer, and drive them to and from the Walmart location, like a taxi or incredibly patient Uber driver.
AutoNation is really switching it up. Say your car gets banged up and you need a loaner – that can cost quite a bit depending on how extensive the damage is to your other car. Instead, AutoNation will give customers a ride where they need to go with their very own Waymo vehicle.
Avis, a rental car business with two locations in the Phoenix suburb of Chandler, are doing something similar to AutoNation. Being a rental car service, Avis still needs to make a buck, so instead of offering rides via Waymo, Avis will send a Waymo to pick up a prospective customer and then drive them to one of their rental car locations. Why not just get their own Waymo in stock? Tough to get scratches and dings on a self-driving car.
DDR Corp is a real estate investment trust, so one may be wondering what exactly they're doing. Well, DDR Corp owns shopping centers in Arizona, like the Ahwatukee Foothills Towne Center in Chandler, Arizona. So, for consumers who literally shop 'till they drop, or just don't want to walk across the mall to get to their dinner reservation, DDR Corp will send them a Waymo vehicle for the ride to their next destination.
Element Hotel is basically offering hotel guests at their Chandler, Arizona location access to Waymo vehicles to use while on local trips. Now that's a pretty smart move. Hard to take pictures of the scenic route with one hand on the wheel. In the self-driving Waymo, riders can spend more time capturing that Kodak moment while on the road.
The above of course only applies to the Phoenix area of Arizona for now, but as Waymo expands into other states as a self-driving ride-hailing service, other locations are bound to get in on this service. Would you trust a self-driving vehicle to take you to get errands done? Sure beats finding parking, amirite? Tell us your thoughts on Aventura CJDR social media.
Photo Source/Copyright: Forbes.com