Rumored Dodge Charger Plug-in Hybrid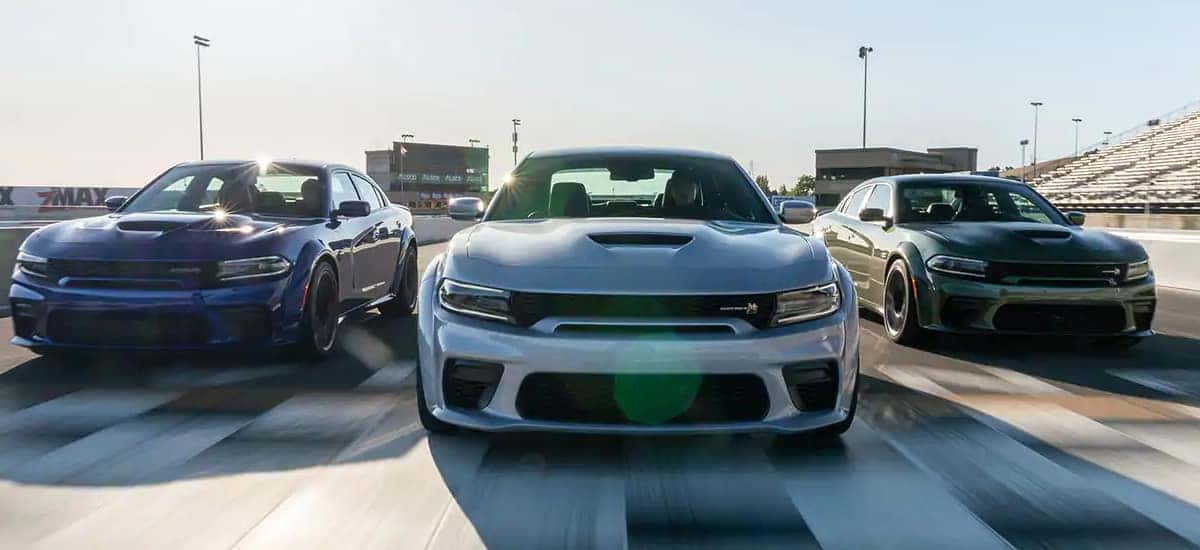 Automobile rumors are fun, aren't they? Although it's "just a rumor", and we can't really confirm anything until we see hard evidence, and that can take years. Back when Fiat Chrysler Automobiles (FCA) was still its own entity, off-road automaker Jeep® had many rumors about the once unknown Gladiator pickup truck and many more about Jeep moving onto green powertrains. Well, how did those rumors turn out? The Jeep Gladiator is going strong in 2021, and the Jeep Wrangler 4xe will soon be taking the streets. If those two are possible, then it stands to reason the latest green rumor to come from the now Stellantis automobile group could also have some truth to it. I'm talking about a plug-in hybrid Dodge Charger.
Let's look at some facts for this one. Back in early 2019, Dodge was already discussing the need to go green and possibly adding an electric engine to the muscle car lineup. This one was a shock for many fans of the automaker, but CEO of Chrysler Mike Manley has gone on record that high-performance horsepower V8 700-horsepower engines are going to fade out, or at least, the expansive powertrain lineup is going to dwindle down a bit. We may be looking at three or four engines max – something standard, an electrified powertrain, something for high performance, and an SRT Hellcat because Dodge will never let that one go.
That's just a guess. More facts – The Stellantis merger is turning up the heat and shifting into full gear when it comes to going green. We already know that the Stellantis lineup has some changes planned, and *cough*Tavares*cough* – excuse me – someone was a little trigger happy, and tried to axe the SRT Team and change the name of the Jeep Grand Cherokee during their first week in the big boy chair. Well, after that embarrassing contract with all-electric automaker Tesla, the then FCA was looking a little green in the face after calling Tesla a competitor just a year ago.
One more fact? Just last month (May 2021), that same someone made a very clear and defining statement. Automakers like Dodge have yen years to become profitable, or they will have to set sail and depart from the world's third largest automobile group. Yikes. That may be a hard pill to swallow, but as the demand for electric vehicles keeps growing, automakers will eventually have to make a change. An all-electric Dodge muscle car is definitely out of the question, so let's toss that idea out. If Jeep won't do it, and with all that torque electric motors are known for, why should we expect Dodge to go carbon emissions free?
It would be great for the environment, but it won't happen. Not for a while, anyways. Word is some European countries have already started to work on banning the sale of all-new internal combustion engine vehicles. That is a large flag (red or white?) for every automaker out there. According to some reports with The Detroit Bureau, Stellantis currently has six electric vehicles currently up on the board in the company's design studio in Auburn Hills, but this same report speaks of "the fastest Dodge ever".
Give it a rest, already!
The most plausible green powertrain for Dodge would be a plug-in hybrid electric vehicle where it still looks like a high-performance muscle car but has an electric motor to help it slide under the strict CO2 emission standards of the European Union. When it was still just FCA, the automobile group also put in a large order for hybrid-ready transmissions from long-standing partner, ZF. Still, could it really be possible for Dodge to produce a plug-in hybrid faster that the SRT Demon?
As always, it's just a rumor. Find the real Dodge Challenger SRT models at Aventura Chrysler Jeep Dodge Ram.
Photo Source/Copyright: Dodge