Ram 1500 Lands on Car and Driver 10Best List for Fifth Consecutive Year in 2023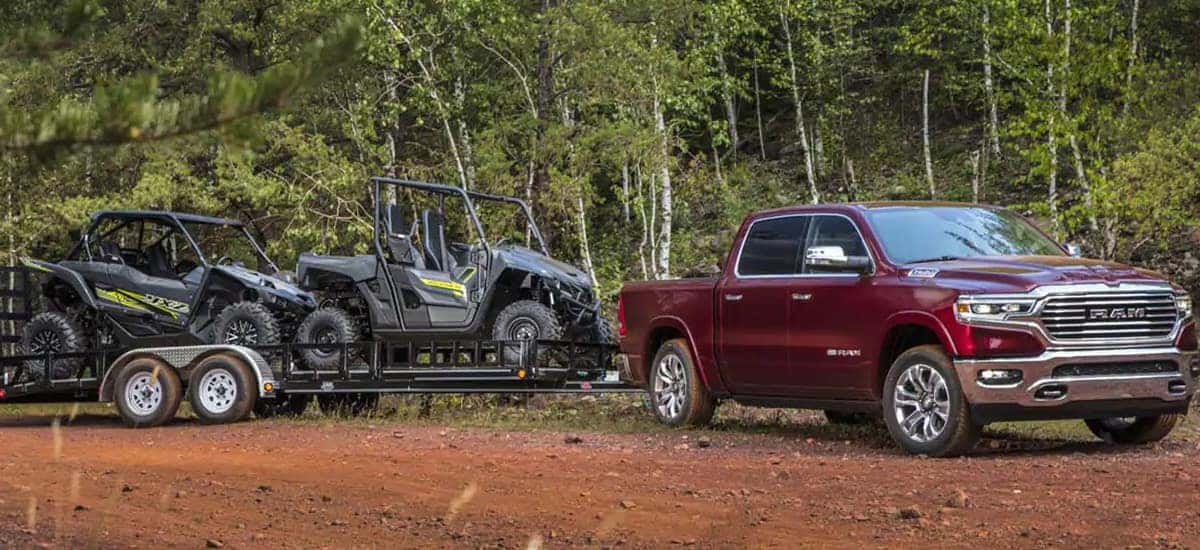 Over the last few years, Ram Truck has really made a name for itself. A little over ten years since the automaker split from Dodge, and consumers had a new pickup truck brand to look for. The next generation of the Ram 1500 happened in 2019, and a lot of new fans came with it. Winning awards left and right, like the TAWA Texas Truck Rodeo every year, in recent years, the Ram 1500 light duty pickup truck has also landed on the Car and Driver 10Best list, starting with 2019. Yes, the Ram 1500 has landed on the Car and Driver 10Best list for five years in a row. Known to win prestigious awards for its nameplate, the Ram 1500 shines brighter before its debut of the all-electric Ram Revolution 1500 BEV Concept at the 2023 CES gains speed.
"For everyone looking for a full-size pickup, which is a lot of Americans, the Ram 1500 meets all your needs and exceeds expectations. Its coil-spring rear suspension provides luxury-SUV-like ride quality, making the bouncy competition feel like farm trucks…The Ram's interior is its most impressive and delightful attribute featuring carefully selected materials, including leather, metal trim, open-pore wood and the kind of attention to detail we'd expect from a luxury sedan" – Joey Capparella, senior editor, Car and Driver
This is no easy win. Using a 100-point scale, the judges at Car and Driver looked at a couple of factors for each contender against the rest of the entries for this competition. Each car needed to demonstrate increased driving engagement, offer a fair value, and/or have practical use, and fulfill its mission better than any of its peers. Basically, the car that delivered on its intended purpose stands out during the 10Best competition, and the Ram 1500 meets all of those needs. Over the course of two weeks, Car and Driver editors drove, tested, and measured up more than 55 cars, trucks, SUVs and vans during the 2023 10Best Competition.
A trusted and well-known name in the industry, Car and Driver is still known as one of the best sources to use when researching to buy a new car. The Car and Driver 10Best list winners represent the most advanced and engaging vehicles on the market, whether a consumer is looking for entertainment, performance, or high-tech. To be considered for the competition, only new and significantly refreshed models were allowed to enter for evaluation. In an effort to keep this list with the average consumer in mind, any truck, SUV, or van with a base price higher than $110,000 was excluded from the competition.
Car and Driver combined its 10Best Cars and 10Best Trucks and SUVs into one list for the new year — 10Best for 2023. If looking for hard proof, the magazine's February/March issue will also feature the new 10Best list. With an MSRP of $33,975 (plus destination fee), the Ram 1500 is definitely affordable, and ever since the new generation was designed to be more of a lifestyle vehicle, able to go off-road and offer more than just a work truck, the Ram 1500 has delivered on that intended purpose more than truck lovers thought possible.
Looking for a new adventure in a pickup truck? Find the new Ram 1500 at Aventura Chrysler Jeep Dodge Ram. Also follow us on Aventura Chrysler Jeep Dodge Ram social media for updates on the new electric Ram Revolution.
Photo Source/Copyright: Ram Truck