Jeepers Love the Jeep Gladiator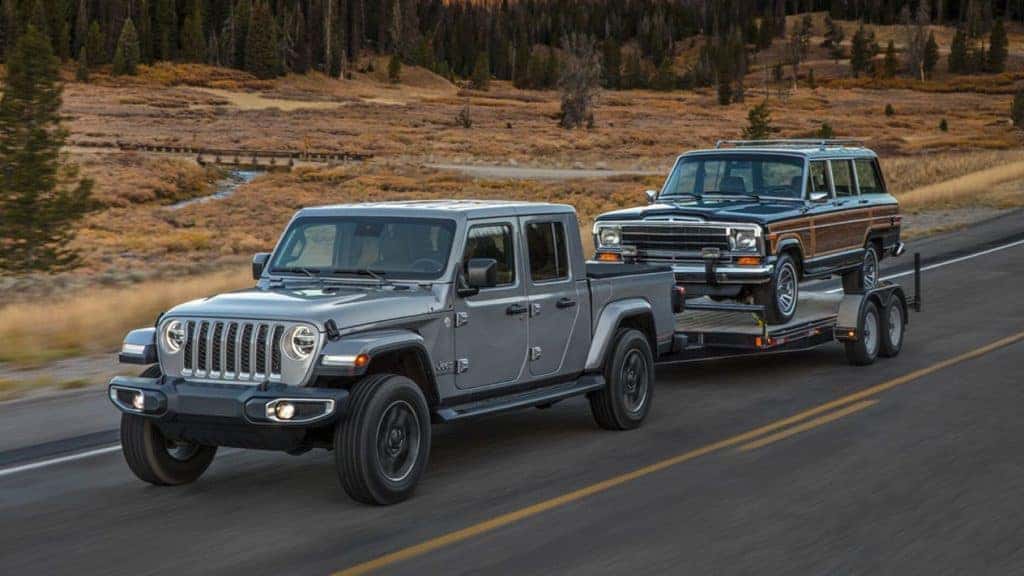 The 2020 Jeep® Gladiator has been out for only a little while and consumers are already paying big bucks for the new pickup truck from off-road automaker Jeep. They're selling fast but they're also selling for a lot more than the average sale price. According to Kelley Blue Book, the average sale price for a 2020 Jeep Gladiator is $56,403. Wow, almost double the starting MSRP of $33,545 (plus destination fee). How is it even possible for the number to get so high? Well, the goods news is, it's not because of dealership markup.
The Jeep Gladiator is Just That Good
It's true, the 2020 Jeep Gladiator was a highly-anticipated model in the making, with Fiat Chrysler Automobiles (FCA) teasing the concept all the way back in 2016. Many consumers, mostly Jeepers, were looking forward to the Jeep Gladiator, but the reason why the average sale price is so high isn't because big stickers on dealership lots or a supply versus demand scandal. Jeepers simply want to outfit their Jeep Gladiator as much as any other Jeep or lifestyle truck out there. It's not a hard feat to accomplish when taking a look at all the 2020 Jeep Gladiator offers.
First off, it's basically a combination of the 2019 Ram 1500 and 2018 Jeep Wrangler JL. Not only does it have all of the legendary capability, configurability, and design the Jeep Wrangler is known for, such as tackling uneven terrain and rock crawling. The Jeep Gladiator is just as configurable, able to remove the roof, doors, and windshield at any time. Then there's all the capability a truck offers, such as extra storage space with a five-foot truck bed and a towing capacity of 7,650 pounds and a payload capacity of 1,600 pounds.
Built for adventure, the 2020 Jeep Gladiator offers the functionality of the Jeep Wrangler JL in many ways.  Built with an approach angle of 43.6 degrees, breakover angle of 20.3 degrees, departure angle of 26 degrees, and a total ground clearance of 11.1 inches, the Gladiator can tackle going off-road without fail. For true adventurers, the Rubicon trim comes with 30-inch water fording capability. Of course, it's also the high-end trim of the lineup, with a starting MSRP of $43,545 (plus destination fee). With consumers clicking all the option boxes, it goes well over $60k, so it's no wonder the average sale price is high.
All of this good news about the success of the 2020 Jeep Gladiator, however, gives new hope for a once dying market. Midsize trucks may be ready to make a comeback thanks to the Jeep Gladiator. According to FCA CEO Mike Manley even with the great success of the 2020 Jeep Gladiator, a new midsize truck by Ram is on the horizon and will address a segment of the auto market that the new Jeep Gladiator just can't satisfy. What could it possibly be? At one point there was mention of a baby Ram when the Ram Rebel 12 special edition was released, but nothing really since then.
Interested in getting your own 2020 Jeep Gladiator? Bare bones or bells and whistles, we can help you get behind the wheel of a Gladiator at Aventura Chrysler Jeep Dodge Ram.
Photo Source/Copyright: Jeep.com