FCA Announces New Ram Midsize Truck and Rebel 12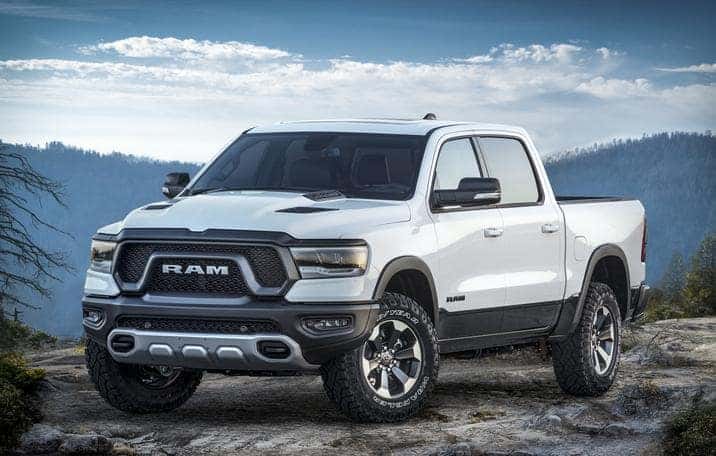 Wow, Fiat Chrysler Automobiles (FCA) is on fire! The automaker recently announced that the FCA is investing $30 million into autonomous testing by redesigning and upgrading their Chelsea Proving Grounds. Jeep released some tidbits about the 2020 Jeep® Plug-in Hybrid, and it seems like Ram trucks are releasing a new Ram Special Edition every month. Well, we have more Ram news for you, and it's about a new midsize truck and yes, another special edition – this time for the Ram 1500 Rebel.
Shall we dive right into what's so special about this new Ram Rebel addition? Going by the name Ram Rebel 12, available for the 2019 model year, this special edition is joining the recent Mojave Sand Package for the Ram 2500 Power Wagon (linked above) and the 2018 Ram Harvest Edition released for heavy duty pickup trucks. We all know the Ram 1500 Rebel is an off-road, super stylish pickup truck, what else could people want?
"Customers have been asking for additional high-end features on Rebel and now we're delivering with benchmark technology and materials wrapped in off-road capability," Jim Morrison, Head of the Ram Brand.
Is that all? No problem for Ram trucks. To turn the Ram 1500 Rebel into a high-end luxury vehicle, the Ram Rebel 12 features a highly upgraded interior with leather-trimmed seats, heated front row seats, and plenty of modern tech. Such technology consists of Ram's gigantic, 12-inch Uconnect 4C touchscreen display, birds-eye view camera, and smartphone integration via Apple CarPlay and Android Auto. To top it all off, Ram has added a 19-speaker Harman Kardon system with a 900-watt surround-sound amplifier, 10-inch subwoofer, and active noise cancellation technology for entertainment and tunes.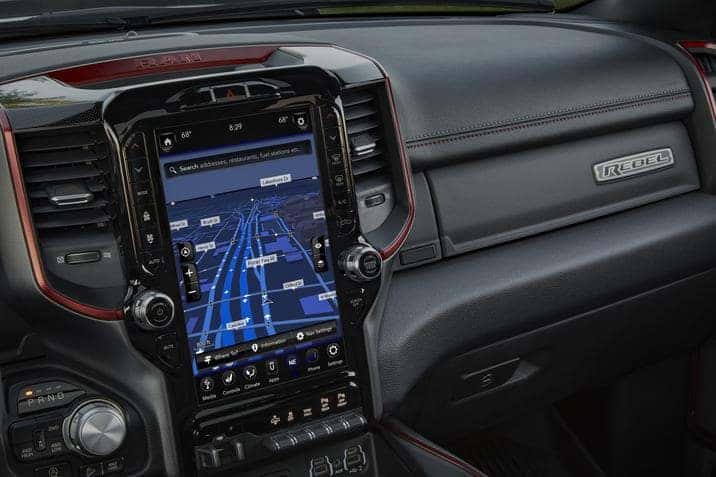 Don't forget, this all comes with the goods and capabilities of the original Ram 1500 Rebel. That means, on top of luxury and tech, consumers will still find a Ram 1500 with a factory lift, electronic-locking rear differential, Bilstein shocks, 33-inch Wrangler DuraTrac tires, skid plates, and tow hooks. For additional capability, consumers can also opt-in for an optional height-adjustable active-level four-corner air suspension. The Ram Rebel comes standard with the 3.6-liter V6 engine with eTorque, but consumers can also exchange this for the 5.7-liter V8 engine with eTorque, able to generate 395 horsepower and 530 lb-ft of torque.
Then we have news about the midsize Ram pickup truck, just waiting to make its big debut. Some consumers may not know this, but Ram only consists of full-size pickup trucks, don't let cab size or truck bed length fool you. The last midsize pickup truck was back in 2011, when Ram was still partners with Dodge, known as the Dodge (Ram) Dakota. It wasn't very popular.
The auto industry is a changing, and with that, truck automakers like Ram are embracing the shift with a new midsize pickup truck. During an interview with Automotive News, someone let it slip that Ram is currently producing a midsize pickup truck with a body-on-frame design alongside the upcoming Jeep Wrangler pickup truck. Well, well, well…we thought we lost you there for a minute, Jeep – or should we say, Scrambler?
Some are calling the midsize pickup truck a Baby Ram, and it's not set to come out for another year or two. The auto industry could be completely different by 2022, but with FCA constantly working on new designs and powertrains, maybe by then a Baby Ram won't be so bad. There's still plenty of time.
Until the new midsize Ram pickup truck comes out, stay in-tune with Aventura CJDR social media for the Ram Rebel 12. Or check out what makes the Ram 1500 Rebel so good in the first place with a test drive.
Photo Source/Copyright: EquipmentWorld.com