Check Out the Functionality of the 2020 Jeep Gladiator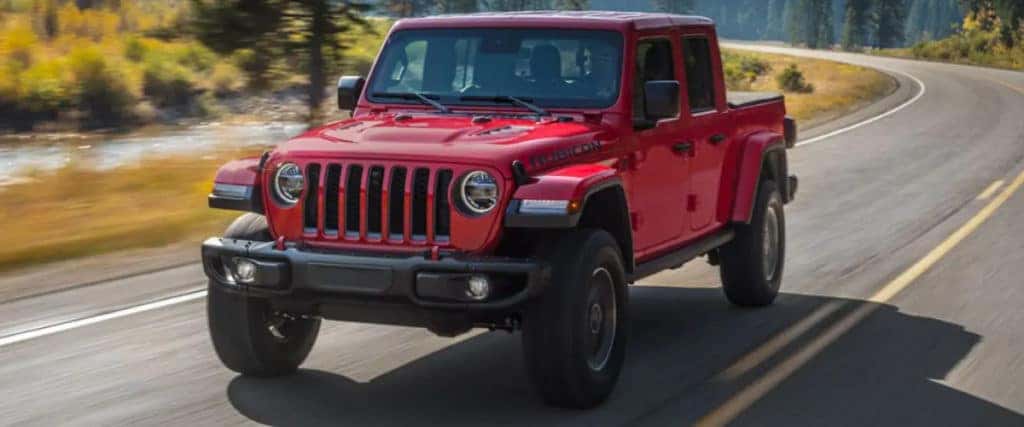 The 2020 Jeep® Gladiator definitely has the best of both worlds, a midsize pickup truck and as capable as the Jeep Wrangler it's based on. Legendary capability, configurability, and functional design come to mind when talking about the Gladiator, especially functionality. There are bits of life's little pleasures spread all around the Gladiator pickup truck, some of which are exclusive to this Jeep and this Jeep alone. Check out some of them below.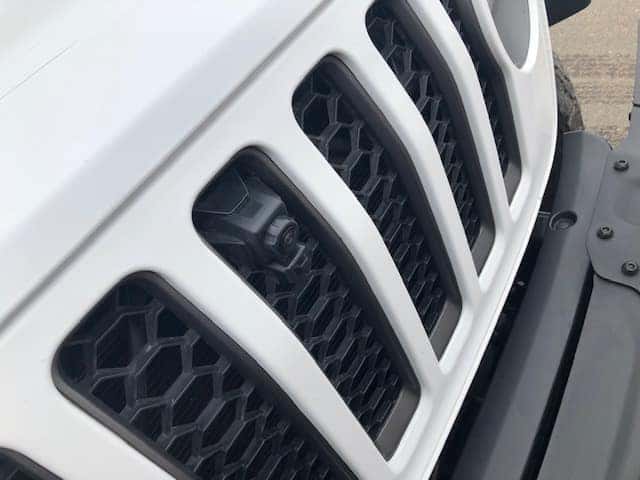 Going Off-Road
With an approach angle of 43.6 degrees, breakover angle of 20.3 degrees, departure angle of 26 degrees, a total ground clearance of 11.1 inches, the 2020 Jeep Gladiator is primed for adventure. For those who like to go off the beaten path and cross rivers to get to the other side, the Rubicon trim comes with 30-inch water fording capability. Yes, the Rubicon, built with an upgraded 4-wheel-drive transfer case with gearing for low-speed off-roading, Fox shock absorbers, locking front and rear differentials, a disconnecting front sway bar, taller fender flares, and beefy all-terrain tires.
What's also great about going off-road? When getting a Jeep or truck dirty, sometimes vision can get a little obscured. Jeep is prepared with a camera built into the front grille so that drivers can always get a clear view. In addition, a camera lens washer was also built into the grille to wash the camera lens when that too gets dirty. The washer is controlled from the infotainment system and just takes a button press to wash the lens.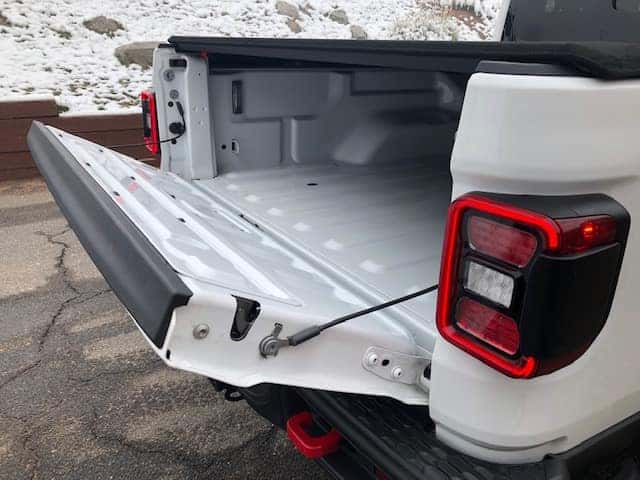 Advantages of the Truck Bed
With a pickup truck where the roof can come off and a truck bed (five feet long) extending from the cab, there's plenty one can do with the Jeep Gladiator. Think pop-up campers for experiencing the great outdoors, or just on a long road trip. Of course, this is a truck bed with its own benefits.
Offering an excellent towing capacity of 7,650 pounds and a payload capacity of 1,600 pounds, this Jeep truck is as functional as a Ram. Plus, although wheel wells are a design that is hard to tangle with, Jeep added a unique tailgate setting where drivers can use special tie-downs to lower the tailgate to a 45-degree angle. This makes the loading and stacking of things like plywood easy. Just load it in and stack them on the wheel wells. Also makes a nice barrier to keep other equipment secure.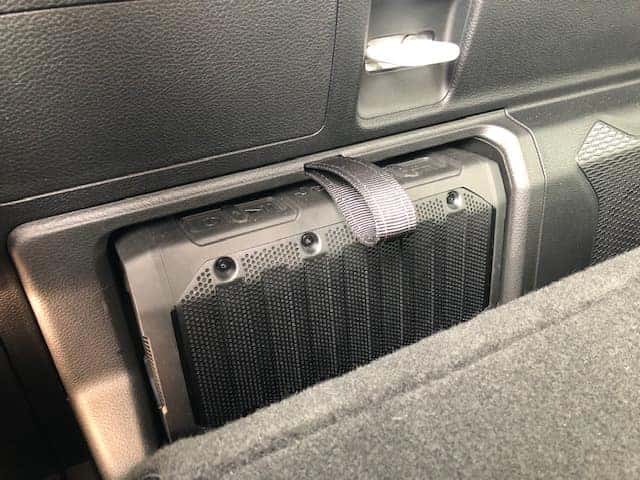 Entertainment On-the-Go
Featuring an 8.4-inch touchscreen with the Uconnect 4C infotainment system, including navigation, Apple CarPlay, and Android Auto as available upgrades, the 2020 Jeep Gladiator does come with some entertainment. Whether listening to tunes or just the radio, the driver can find something to jam to. What about once we arrive at our destination?
Ta-da! An available industry-exclusive removable Bluetooth wireless speaker is built into the back of the cabin. Behind the rear seat, also acting as a charging station, the portable speaker makes for a ten-speaker sound system but detaches easily. Keep the party going, even after the drive.
Like what you see? Keep up with Aventura Chrysler Jeep Dodge Ram on social media and ask us when we'll have the 2020 Jeep Gladiator on the lot.
Photo Source/Copyright: Jeep and TorqueNews.com