Jeep Is Most Patriotic Auto Brand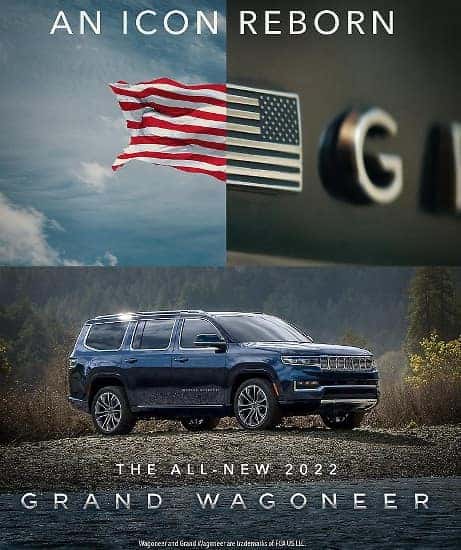 Who enjoyed their Fourth of July? Hopefully no misfires this year – we all remember the news about that ball of fire in San Diego – night literally became day for about a minute. Independence Day is the day the U.S. officially cut the colonies from the power of the British, and since then, it's been a day for BBQ, fireworks, and good ol' fashioned Patriotism. Now, what automaker out there is truly patriotic? We all know it's none other than Jeep, and according to the annual Brand Keys 50 Most Patriotic Brands survey, 6,000 Americans agree.
"Independence Day is an appropriate time to acknowledge the history and value of patriotism…And those who have contributed to it. 'Patriotism' is one of the most powerful values a brand can own, and the Jeep brand has led the brand patriotism-parade since the Most Patriotic Brand in America survey was created. A brand like Jeep that can literally own a value as strong as patriotism is able to emotionally differentiate themselves from the competition and engage customers. The Jeep brand track record proves that, and we are proud to congratulate them again this year for their extraordinary accomplishment." – Robert Passikoff, President of Brand Keys
Celebrating 80 years, Jeep has been doing a lot over the last twelve months to make the event special. This includes acts like producing an 80th Anniversary Special-Edition Model for every Jeep in the lineup (sans 4xe). The automaker also pushed off-road adventures up a notch through a new partnership with onX Offroad, able to map out 550,000 trails for Jeepers to take on in their off-road warrior. Taking the number one spot for America's "Most Patriotic Brand" is a nice addition, but it definitely isn't the first time. The annual Brand Keys survey has been going on for some time now, and Jeep has kept the number one spot for 19 years.
The Jeep brand is as patriotic as they come, having had its roots in the U.S. Military, an official vehicle for army transportation before becoming a civilian vehicle. Paying a tribute to U.S. military members, Jeep also released Freedom Edition models this year. For every Freedom edition sold, Jeep will make a $250 donation to the United Service Organizations (USO) to help support the troops. If an active or retired member, consumers can also qualify for a $500 Military Bonus Cash on any Jeep 4×4 model in the lineup. Each model comes with military-themed exterior and interior design cues, like a large "Oscar Mike" military star decal on the hood, matte black/Satin Carbon wheels, and accents and an American flag decal along the side. The Jeep Wrangler and Gladiator models also come with an "Oscar Mike" decal on the rear tailgate.
Lastly, the all-new 2021 Jeep Grand Cherokee L and the all-new 2022 Jeep Grand Wagoneer will also be getting the American flag on their chassis. The Grand Wagoneer has been a vehicle Jeepers have been waiting a long time to be revived. There are actually two versions of the model – a Jeep Wagoneer and a Jeep Grand Wagoneer, practically duplicates with the Grand model getting some extras to set it apart from the other. Either way, it's a very cool vehicle that shines a light that spells "Wagoneer" when opening the door.
Looking to show a little patriotism when you buy a new car? Look for a new Jeep at Aventura Chrysler Jeep Dodge Ram.
Photo Source/Copyright: Stellantis Media