Jeep Grand Cherokee 4xe Spotted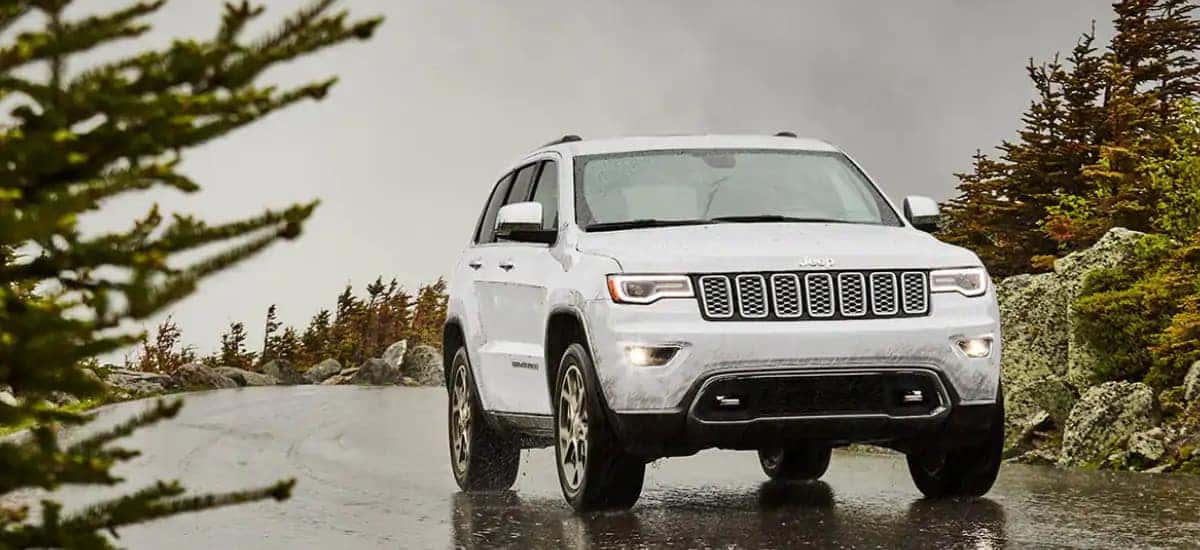 When Jeep® first showed the world its new five-year roadmap back in 2018, there were a lot of new vehicles to look forward to. Amongst these were the long-awaited Jeep Wagoneer and Grand Wagoneer, revealed for the 2022 model year. In addition, we've been waiting to see how Jeep was going to tackle the industry shift to alternative fuel vehicles, especially with all the talk about how well electric vehicles should be able to perform on and off-road. Able to generate a considerable amount of torque at 0 RPM, and known to work well with internal gasoline combustion engines, like the 5.7-liter V8 HEMI optimized with eTorque, pseudo-hybrid system that added 130 lb-ft of torque to the powertrain output. Then came the Jeep Compass 4xe and Renegade 4xe.
Only sold overseas, the Jeep Compass 4xe and Renegade 4xe were also released as First-Edition Models in January 2020 before the COVID-19 pandemic went global and shut down manufacturing plants for a bit. Because these models were only sold overseas, there is no real reason to get excited about them. Both sub-compact PHEVs powered by a 1.3-liter turbocharged four-cylinder engine and an electric motor, the powertrain is able to generate 240 horsepower. A new e–All-Wheel-Drive (eAWD) system has been equipped on both models, able to transfer power from the engine to the front wheels and power from the electric motor to the rear wheels.
Then Jeep announced the Jeep Wrangler 4xe for a global release. Hallelujah! Its release even came with its own cool commercial using an excerpt from the famous Carl Sagan monologue, the "Pale Blue Dot" in a Jeep ad. It's worth listening to the original, though. Quickly following the announcement of the Jeep Wrangler 4xe going global were the Jeep Wrangler 4xe Sahara and Rubicon Launch Editions. Of course, Jeepers waiting to go green went nuts. With the Jeep Wrangler Rubicon 4xe MSRP of $51,695 (plus destination fee), consumers are looking at the top-tier of Jeep vehicle trim levels, with both models boasting 375 horsepower and 470 lb.-ft. of torque.
Now we have even more good news! It's been a while since someone got a spy shot of a new vehicle model, with digital releases making up the majority of any vehicles to debut. Now that the vaccine is out and people are starting to get out of the house again, this means testing automobiles off-site is now possible, and with any testing out in the public, there are bound to be someone with a camera ready to snap a few pics. Gearing up for 2022, it's the Jeep Grand Cherokee 4xe.
There is also a video floating around the internet, but based on the footage, a lot has been left up to guess work for the powertrain. Like the other 4xe models, this is a plug-in hybrid electric vehicle (PHEV), so we can expect something akin to the Wrangler 4xe powertrain, a combination of a 2.0-liter turbo four-cylinder engine with two electric motors. Maybe something a little more powerful to haul this SUV around. The 2022 model year Maserati Levante Hybrid, also a part of the Stellantis lineup uses a 2.0-liter turbo, a 48-volt electrical system, and an electric supercharger for a total of 325 horsepower and 332 pound-feet of torque.
Want to stay up to date on all Jeep 4xe news? You can follow us here on Aventura Chrysler Jeep Dodge Ram social media. Contact us and ask about the Jeep Wrangler 4xe.
Photo Source/Copyright: Jeep