New Jeep Campaign for Wrangler 4xe the Pale Blue Dot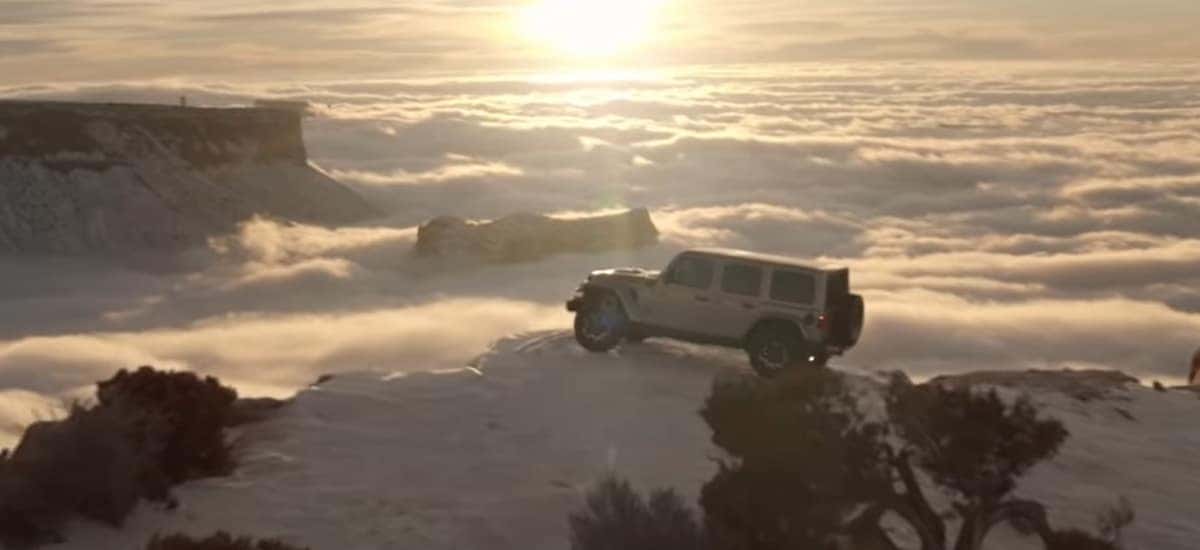 Carl Sagan may be a new name to some people, but for others, he is a well-known name in the world of astronomy. Having passed away years ago, in 1996, Carl Sagan wrote several books and many of his quotes live on today to inspire and fill one with awe. Possibly his most famous is the iconic "Pale Blue Dot" monologue. Used in various bits of media, this speech of sorts has found its way into a marketing campaign by the Jeep brand during its launch of the new Jeep Wrangler 4xe.
The Jeep Wrangler 4xe was recently unveiled for global release, with Jeep sharing the good news about this plug-in hybrid off-road vehicle coming to dealerships soon enough. So, when it came to making a marketing campaign for the Wrangler 4xe, Jeep wanted to go big. Although Sagan is no longer around, his monologue the "Pale Blue Dot" is forever, and his wife, now widow, Ann Druyan worked with the Jeep brand to put together a 90-second video of the same name. It's a pretty nice illustrative piece, and although the campaign is supposed to put attention on efforts to combat climate change, it's hard not to get lost in the words of Sagan.
"In October 2017, Olivier came to me with a request to use Carl's iconic soliloquy to introduce a new Jeep model. For obvious reasons, I asked him to please come back to me when Fiat Chrysler made an electric Jeep…Exactly two years passed and he called, saying, 'We made you a car, Annie.' In addition, he had the idea that the 'Pale Blue Dot' announcement could become a kind of Earth-friendly engine of its own, generating contributions for the two environmental nonprofits of my choice, through the unskipped views of the online video. Fiat Chrysler has already given the first installment of that support. If enough of us download the video and watch it, that contribution will increase more than tenfold." – Ann Druyan, Founder and CEO of Cosmos Studios, maker of science-based entertainment
The Earth is just a dot amongst the vast Universe, and on Feb. 14, 1990, Sagan reminded everyone that we are but a pale blue dot, a speck of dust, when compared to all there was and ever will be, with an amazing vantage point of the blue and green planet. The image comes from Voyager 1, having completed its first reconnaissance of the outer planets, and far, far from Earth – 4 billion miles away. The ad above ends on an image of Jeep, the Wrangler 4xe to be exact, highlighting the off-road vehicle and its Earth-friendly engine.
For everyone with an internet connection, the YouTube initiative, "Pale Blue Dot" is an exclusive sneak peek ahead of the official air date of the campaign. Set to hit television on Sept. 22, the campaign will take place during the U.S. broadcast premiere of "Cosmos: Possible Worlds". How fitting it is, seeing as how not only does the Cosmos series place a large focus on the Earth and space, host Neil deGrasse Tyson met Sagan, and for those unaware, Cosmos once aired 34 years ago, and the original host was of course, the man himself, Carl Sagan.
Looking for the Jeep Wrangler 4xe and other Jeep plug-in hybrid vehicles? The off-road brand plans to make a plug-in hybrid version of every Jeep to date. Be sure to find your Jeep at Aventura Chrysler Jeep Dodge Ram.
Photo Source/Copyright: YouTube/Jeep