Jeep Debuts Future Vehicles at CES 2020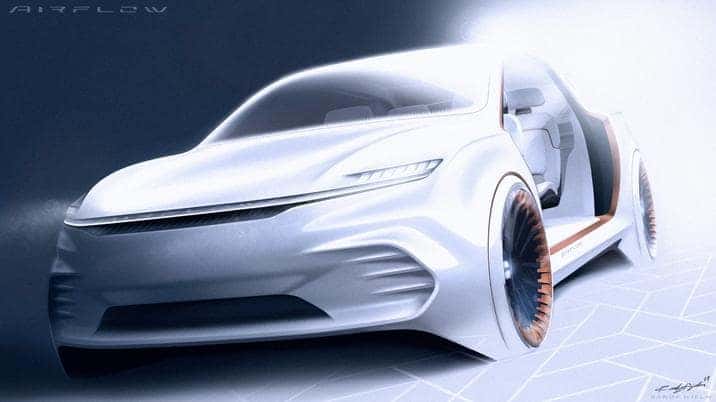 We're in the second week of 2020, and it's a whole new decade! Who is freaking out? We're not talking about any new grey hairs you may have found, we're talking about all the new vehicle concepts and models waiting to make their debut at upcoming auto shows this year. The 2020 Consumer Electronics Show (CES) is taking place January 7 – 10, 2020. Just a day away, and Fiat Chrysler Automobiles (FCA) has already released news about what the automobile group intends to have on display. Prepare to get a look at three Jeep plug-in hybrid electric vehicles, some virtual reality (VR), and a look at what the future might hold.
Jeep Leads the Pack
You'd think Dodge would be in the lead with the Brotherhood of Muscle and all that horsepower, but Jeep is in the lead for this race. Remember that Jeep Plug-in Hybrid vehicle announced in 2018 and slated for production in 2020? Then there was the reveal of the Jeep Renegade Plug-in and Jeep Compass Plug-in at the 2019 Geneva International Motor Show. So of course Jeep will be bringing those models to CES 2020, plus one more.
If anyone thought the Jeep Wrangler wasn't also getting a plug-in hybrid, they must have not heard about the eTorque in the Jeep Wrangler JL. Jeep is cementing the first step in its five-year roadmap to offer an electric version of each model by 2022, each of which comes with its own "Jeep 4xe badge". Striving to become the leader in "green" eco-friendly premium technology, Jeep plug-in hybrid electric vehicles will offer greater torque and immediate engine response. More information about these models will also be available during the 2020 Geneva, New York, and Beijing auto shows.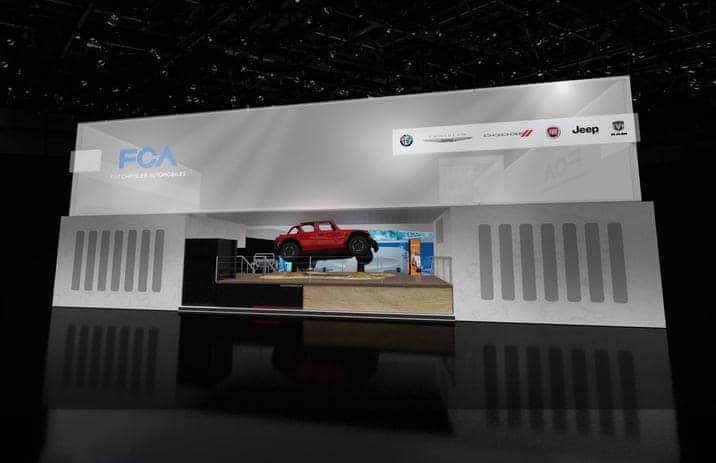 Jeep 4×4 Adventure VR
Virtual Reality really took off in 2019 and it's only going to get better. At the 2020 CES, Jeep will be giving attendees a chance to experience a simulated 4×4 journey via the new Jeep 4×4 Adventure VR Experience. It sounds a lot like the Universal Studios The Fast and The Furious ride, but with virtual reality goggles instead of incredibly impressive holograms and backdrops. Anyone who gets a chance to experience Jeep 4×4 Adventure VR will travel through one of the most popular off-road destinations for Jeep owners and enthusiasts, the infamous Hell's Revenge trail.
The route is broken down into various sections ranging from low-to-high difficulty, and those that complete the challenge will have it added as an accomplishment to their Jeep Adventure Reality account. Remember that app? After the 4×4 Adventure, users will be able to track team scores and compare with others and get a virtual Trail Rated badge. It's amazing what four hydraulic cylinders and a little virtual reality can do.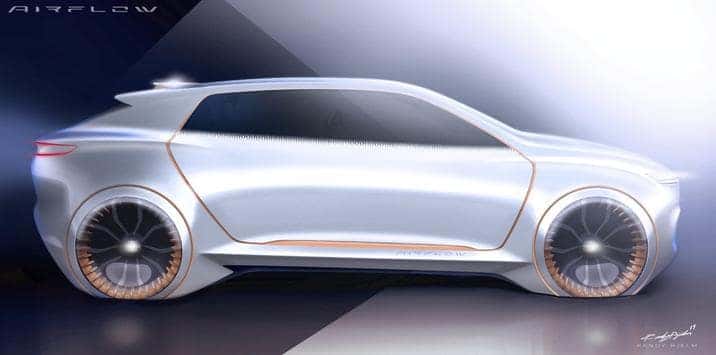 Airflow Vision Concept
This could very well be the first vehicle we're going to see come from the FCA and PSA Group merger. Why do we say this? Because this vehicle sounds like a completely different, new concept that doesn't have a clear brand or badge. Called a "sculptural design concept that envisions the next generation of premium transportation and UX", the Airflow Vision concept will be a blend of a home away from home environment while also providing a first-class travel experience. The latter comes in interior cabin luxuries, such as premium suede and leather materials; new seats that enhance the comfort and maximum legroom, shoulder space, and personal storage for each passenger; and an abundance of screens that can be personalized and customized to do anything from showing vehicle information and specs to functional and ambient lighting. It's really a vehicle that lets consumers say, "This is Me".
On the outside, an elegant and clean design statement captures the future of premium design, offering an athletic profile, long wheelbase, sleek lines, and a wide stance. Of course, we're talking about the vehicle in all these pictures. Simply artistic expression, crystalized textures flow throughout the vehicle, with LED crystal lighting that captivates one's attention with its presence. Debuted with an Arctic White body color supported with a Celestial Blue underbody, the Airflow Vision seems too good to be true.
Stay connected and follow us on Aventura Chrysler Jeep Dodge Ram social media to find out what else happens at CES 2020.
Photo Source/Copyright: FCA Media