Dodge Announces Dodge Power Dollars for 2020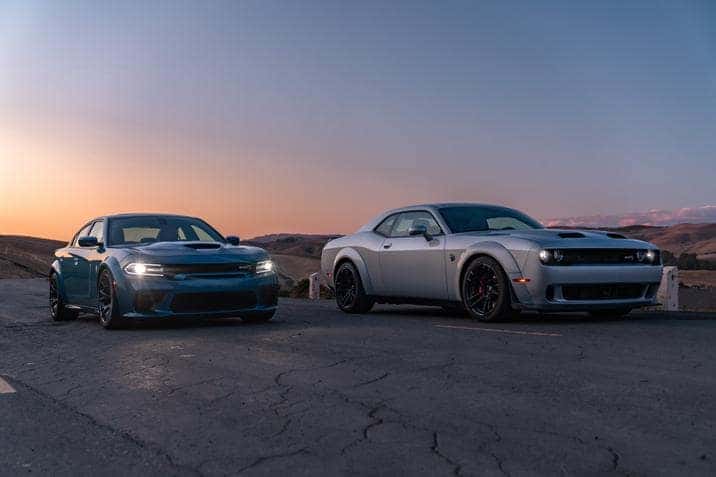 Remember the "Dodge Power Dollars Program"? It was some surprise, but the muscle car automaker was matching dollar-for-horsepower for all trim levels of the new Dodge Challenger, Charger, and Durango – well, that times ten. In other words, for every unit of horsepower, Dodge gave the consumer a $10 allowance. That meant you could buy a new Dodge Charger GT powered by the 305hp Pentastar V6 and get $3050 off the price. It was a grand slam for 2019, with Dodge Power Dollars hitting its 500 Million Horsepower Goal in just two months. It would be crazy not to do it again, and so here we go with the 2020 Dodge Power Dollars Program.
Aside from the success, it all really has to do with the legendary Dodge//SRT and the "Brotherhood of Muscle". This tagline started with a partnership between Dodge and Vin Diesel, star of the Fast & Furious series, with F9 coming out in the summer of 2020. That partnership spawned a number of commercials with Diesel driving a Dodge muscle car, many of which are also seen in the films. Since then, Dodge has treated the "Brotherhood of Muscle" like a status symbol, and in late 2019 started the Dodge Horsepower Challenge. Over four weeks, four mind-melting questions would be posted on the Dodge website, and if you answered correctly, you had a chance to win a special edition TorRed Dodge Challenger SRT Hellcat Redeye.
"Our Dodge performance enthusiasts are drawn together by their love of American muscle. And Dodge Power Dollars has tapped into something very powerful…So we're now making Dodge Power Dollars available on any 2020 model-year Charger or Challenger to make it even easier for our fellow horsepower addicts to join 'The Brotherhood of Muscle.'" – Tim Kuniskis, Global Head of Alfa Romeo and Head of Passenger Cars – Dodge, SRT, Chrysler and FIAT, FCA – North America
Inviting more muscle car enthusiasts to join the "Brotherhood of Muscle", the Dodge Power Dollars Program has been made available on all 2020 Dodge Charger and Dodge Challenger models. No mention of the Durango this time around but seeing as how 2020 could be the last model year we see a model solely powered by a gas-internal combustion engine, it's best we focus on these veterans for now. If you didn't hear, Dodge is adding an electric vehicle to their lineup, and the engine lineup will change just as much.
The 2020 model year program is the same as last year, with consumers across the United States receiving a $10 per horsepower cash allowance with the purchase of any 2020 Dodge Challenger or Dodge Charger model. To celebrate the new program, or more so its renewal, Dodge will also be launching a social media campaign this spring with the hashtag #theMuscleBehindUs. Aimed at the new and loyal members of "The Brotherhood of Muscle," the campaign will be telling stories about brand's passionate performance enthusiasts, why they love Dodge and their performance vehicle, and what it means to be a part of the Dodge//SRT family.
Who knew people could be so affectionate about a car? Along with the renewal of the Dodge Power Dollars Program, muscle car enthusiasts will have a chance to be featured in the news campaign by sending in their own stories, along with pictures of their ride via social media with the hashtag #TheMuscleBehindUs. Of course, it's only open to Dodge muscle car enthusiasts. Come buy a new 2020 Dodge Challenger or Dodge Charger from Aventura Chrysler Jeep Dodge Ram and enter the Brotherhood of Muscle.
Photo Source/Copyright: FCA Media