CarGurus 2018 Best Used Car Awards Winners Announced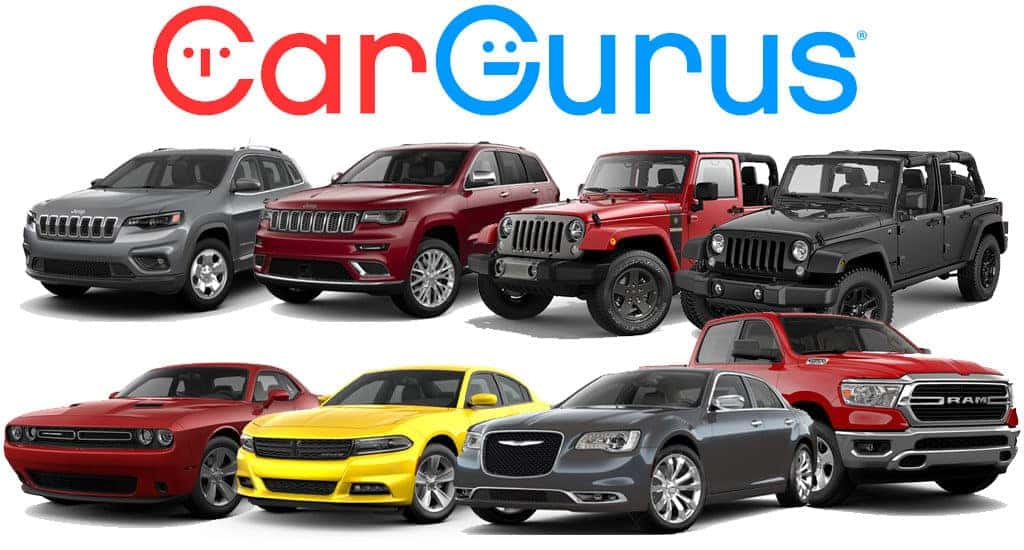 CarGurus 2018 Best Used Car Awards concluded this week, and now we know the winners. Honestly though, we can't be surprised with some of these. After all, FCA stocks are going up and sales are increasing along with them. Springtime is the perfect time to hear what the best used vehicles are, kids are graduating high school or turning sixteen all over the country, and we know there's plenty of parents out there who wanna help give their kids a head start with a used car. What a lovely gesture, truly. Let us help you out by talking about some of the best used vehicles out there.
CarGurus and the 2018 Best Used Car Award Winners
CarGurus is known as a leading online automotive marketplace that helps shoppers and potential buyers push aside all the fluff of trying to sell a car and cuts right down to the meat. Here's what's good, here's what you need to know, and here's how to get it. Sometimes, that's all a consumer wants to hear. The annual Best Used Car Awards identify the best used models within the last decade across ten body style categories based on the company's analysis of long term projected value retention, driver satisfaction, expert reviews, and both model popularity and availability.
"CarGurus understands that buying a car is an important financial decision, and as a company we aim to provide shoppers with all the information they need to make smart purchase decisions … With our Best Used Car Awards, we've identified the vehicles that stand out in their categories in terms of value, quality and availability. For people shopping for a great used car, these award winners are definitely worth a close look." – Matt Smith, Senior Editor at CarGurus.
The Winners
By category, here's the winners of the 2018 Best Used Car Awards by CarGurus.
Midsize Sedan – 2011 – 2018 Dodge Charger. We already knew used Dodge Chargers were a great buy. Even ALG, a company that collects and analyzes data to get an idea about future trends and prospective sales in the auto industry, think so. They named the 2018 Dodge Charger and 2018 Jeep Wrangler during the ALG Residual Value Awards.
Full-size Sedan – 2011 – 2018 Chrysler 300. With Chrysler's lineup deteriorating, we're more surprised that minivans wasn't a category for a used vehicle award, especially since minivans are disappearing in the auto market. Regardless, the Chrysler 300 and Pacifica keep getting awards throughout the year.
Sports Car – 2008 – 2018 Dodge Challenger. No surprise here. If it's not for the power hungry enthusiasts wanting to drive the Dodge Challenger SRT Hellcat, it's those who want to modify the Dodge Challenger with some of the recent packages being introduced.
Small Crossover – 2007 – 2017 Jeep® Wrangler and the Jeep Cherokee from 2014 – 2018. Too bad these are only for used vehicles, because the 2018 Jeep Wrangler JL is still in production. In a few years however, one can bet the new Wrangler will take the winnings. After all, there are plenty of reasons to buy a used Jeep.
Midsize Crossover – 2007 – 2017 Jeep Wrangler Unlimited and the Jeep Grand Cherokee from 2011 – 2018. Like the Dodge Challenger, we wonder if this is a favorite midsize crossover due to its off-road capability or because people are loving the Jeep Grand Cherokee Trackhawk, Jeep's response to the Dodge SRT Hellcat.
Full-Size Pickup Truck – 2011 – 2018 Ram 1500. Again, it's a shame the 2019 Ram 1500 still feels so far away. With all the headway the new 2019 Ram 1500 light duty pickup truck is making since its debut at the Detroit Auto Show, we can see it becoming a favorite among truck drivers very soon.
What do you think? Do these choices seem likely? Any of them surprise you? Let us know your thoughts and what vehicles you would choose for the best used car awards next time around. Discuss it all with us on our social media page, Aventura CJDR on Facebook.
Photo Source/Copyright: Chrysler Ad Planner and CarGurus