Chrysler Pacifica Wins Three Awards During Texas Auto Roundup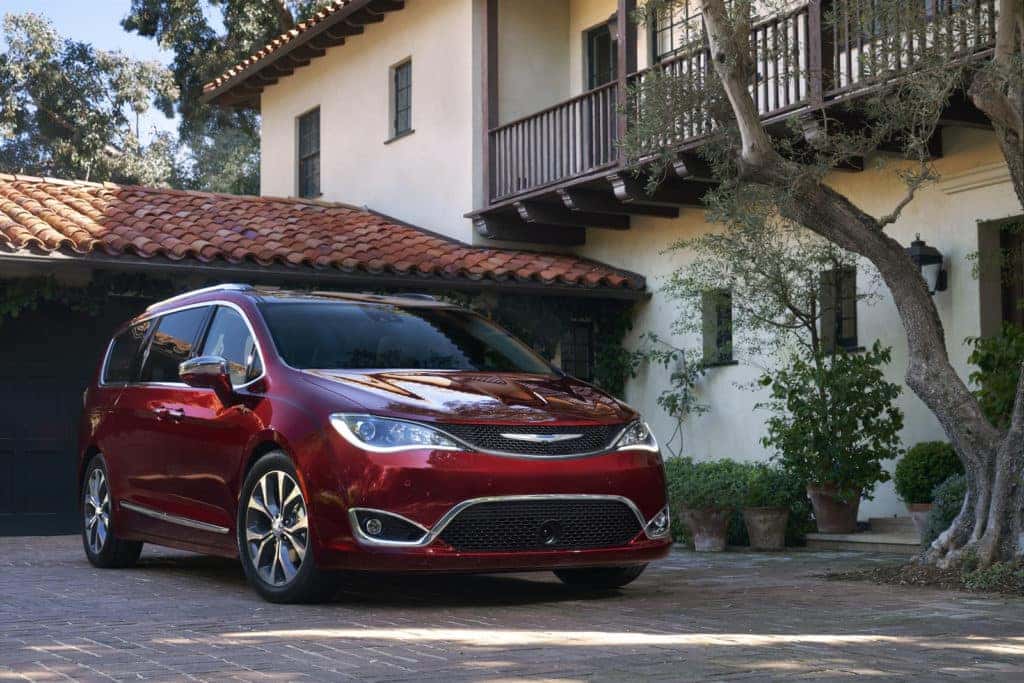 In 2016 when Chrysler released their new minivan, the Chrysler Pacifica, it was in the news just about every week. The Chrysler Pacifica won awards, named as the best family minivan, got lots of coverage, and then became even more popular when Chrysler released a plug-in hybrid variant of the minivan, the Chrysler Pacifica Hybrid. This same hybrid currently makes up the Google Waymo self-driving autonomous fleet, recently approved as an autonomous ride-hailing network in Arizona.
Now, in 2018, the Chrysler Pacifica and the Chrysler Pacifica Hybrid continue to win awards at every turn. Just this month (April 2018) the Canadian Green Car Awards were held, and out of twelve "green" vehicles, the Chrysler Pacifica Hybrid won the category. The Chrysler Pacifica Hybrid won last year as the "Best Efficient Three-row Family Vehicle" as well, making it the first time in six years Green Cat finalists were previously named winners in other categories.
Again, earlier in April 2018, the 2018 Chrysler Pacifica was named the Best Minivan by New York Daily News. During the New York Daily News Autos (DNA) awards, a jury of twelve automotive journalists evaluated vehicles and selected this year's winners from various categories. Although a little subjective, the panel of jurors was asked to rank the vehicles in the order that they would recommend them to a family member, friend, and/or co-worker. It was pretty obvious what vehicle they picked.
"Redesigned just last year, the Pacifica is great minivan made even better by wider availability of its optional plug-in hybrid drivetrain and newly enhanced value equation, and, thus, is a repeat champ … For 2018, Chrysler focused on adding value to its award winner by introducing new trims, as well as offering more standard and optional features at lower price points. Families will further appreciate added amenities, especially in the safety department with all 2018 Pacificas equipped with blind-spot monitoring, rear cross-traffic alert, and rear park assist with automatic braking." – Christian Wardlaw, New York Daily News Auto Editor.
And most recently, the Chrysler Pacifica was named the "Family Car of Texas," "Green Car of Texas," and "Minivan of Texas" by the Texas Auto Writers Association. Wow, all three awards in one go, that's pretty insane. It was all during the 2018 Texas Auto Roundup at Eagles Canyon Raceway in Decatur, Texas (April 15-17). The Texas Auto Roundup, hosted by the Texas Automotive Writers Association, is held annually to allow dozens of journalists to evaluate cars, crossovers, and SUVs sold in Texas. This year, a total of 49 TAWA journalists attended and drove 46 vehicles during the two-day event.
For the third year-in-a-row, the 2018 Chrysler Pacifica won the top "Family Car of Texas" award. Also, for the third consecutive year, the Pacifica minivan won the category award as the "Minivan of Texas". Third, for the second consecutive year, the 2018 Chrysler Pacifica Hybrid was named as the "Green Vehicle of Texas". Three awards in one awards show doesn't happen very often, but it's just another day for the Chrysler Pacifica.
The 2018 Chrysler Pacifica is known as America's winning family minivan, known for its unprecedented level of functionality, versatility, technology, and bold styling, with a total of 115 innovations in the minivan segment. These include everything from easy stow 'n go seating for easily changing seating arrangements for cargo space, Uconnect Theatre for keeping rear seat passengers occupied with apps and games, and everything in between. The Chrysler Pacifica Hybrid is the industry's first minivan ever made available as a plug-in hybrid electric vehicle (PHEV). Able to be powered by just the electric motor, the Pacifica Hybrid can travel for 33 miles tailpipe emissions free, or for a total of 566 miles when combined with the internal combustion engine.
Be sure to keep an eye out for the upcoming S Appearance Package that will offer the minivan a customized, athletic look featuring black accents inside and out for those who want to throw off the soccer mom look, or embrace it. The 2018 Chrysler Pacifica has a starting MSRP of $26,995 (plus destination fee) and you can find it at Aventura Chrysler Jeep Dodge Ram.
Photo Source/Copyright: PRNewsWire.com