What Is the Story with the New Electric Dodge Logo?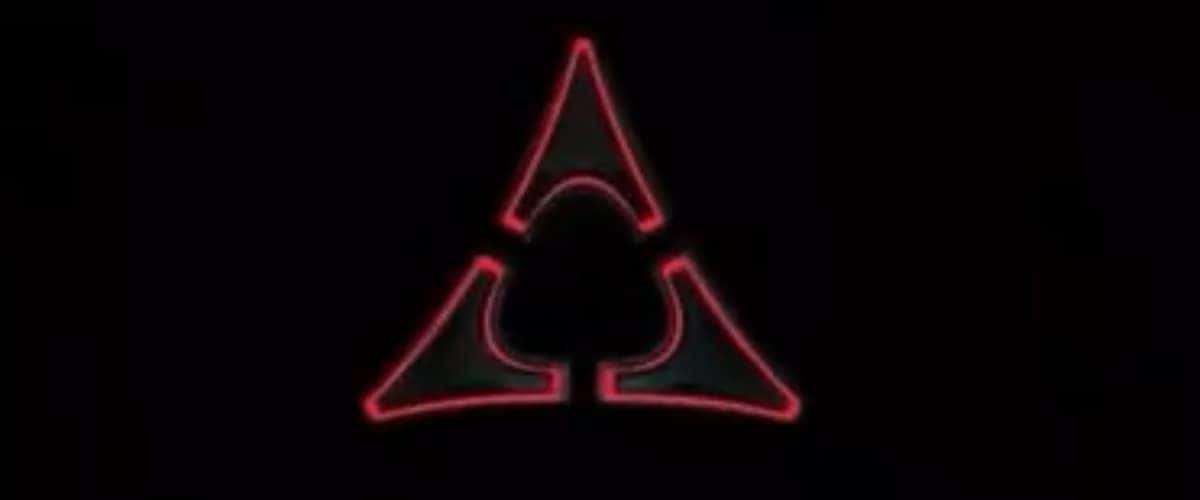 We weren't sure what that triangle-looking logo that Dodge presented during its debut of eMuscle was supposed to be, really. Someone said something about the Illuminati, but that fad sort of died a few years ago. Now Dodge CEO Tim Kuniskis shed some light on the new eMuscle logo during an interview with CNBC. The name of the new logo is a throwback to "Fratzog", a completely made-up word with a short history behind it but will be used to define Dodge in the coming years when it introduces the first all-electric Dodge muscle car.
So, the word, "Fratzog", was a word made up by a designer and initially made popular by Dodge. The automaker used this word from 1962 through 1976, and that's all the internet seems to know aside from the interesting design. Not quite a triangle, the shape is made up of three arrows pointing outward. Many refer to it as a three-pointed star, but I don't really see it. Now with the new futuristic look, glowing red with LED lighting and taking on a new, pronounced shape, the Fratzog logo is starting to find its popularity once more.
"It damn near looks like something that Doc Brown would have done…It looks very futuristic and electrified, and it's our history, which is what we do." – Kuniskis
This new route of going all-electric was a tad bit surprising. We knew Dodge was going to have to play down the high-performance engines, generating horsepower in the low 700's to mid-800's when PSA Peugeot CEO Carlos Tavares and ringleader of Stellantis gave Dodge and other brands ten years to get with the program or get out. Stellantis is going green, and the current lineup is seriously lacking. Dodge was in the works of producing a Dodge Durango plug-in hybrid, but it's not enough to bring down the CO2 numbers of the likes of the Dodge Challenger SRT Hellcat Redeye. We thought Dodge would eventually release another plug-in hybrid or hybrid concept. At one point, a plug-in Dodge Charger seemed possible.
Going straight into an all-electric model was a surprise, but eMuscle is already getting some attention from its competitors. Ford and Chevrolet were basically broken in terms of high-performance vehicles, putting Dodge in the lead as the sole successor in the market. Now that the automaker is going green, the competition is looking for ways to fill the gap if not build their own high-performance electric vehicle. Ford was seen testing a Dodge Charger SRT Hellcat, and we can bet they were wondering, "How are they going to change this into an electric vehicle?"
We're wondering the same, but we're sure looking forward to it. The Fratzog logo is not meant to be a sub-brand of Dodge, just as a means to separate electric vehicles from the rest of the lineup. Whether this means some of our favorites will release electric variants is left to be seen, but the automaker is expected to better detail its electrification plans later this year, 2021. With the Dodge Durango Plug-in set to release in 2022, and the first all-electric muscle car in 2024, it's still a few years away, but 2021 flew by pretty quickly.
We're going to see the first concept of the all-electric car some time in 2022. We can help you keep an eye on it when you follow along with us on Aventura Chrysler Jeep Dodge Ram social media.
Photo Source/Copyright: Dodge