The Future of the Chrysler Lineup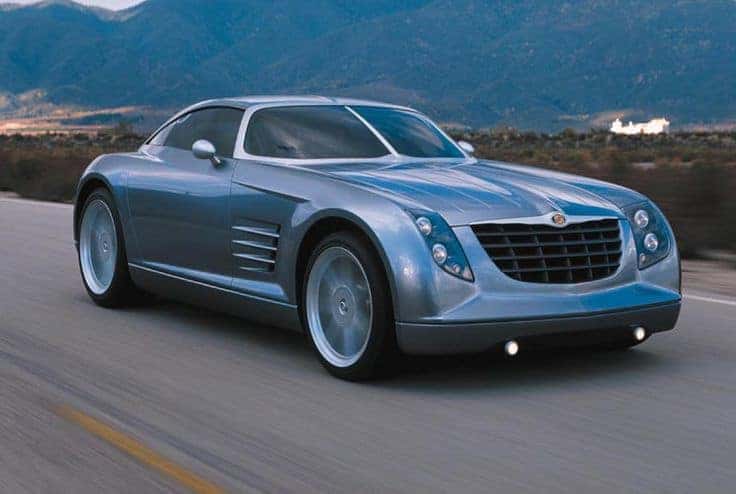 With Fiat Chrysler Automobiles (FCA) having planned for a future of electric vehicles and autonomous cars, everyone is looking towards the future for what comes next for the auto industry. There is a lot of talk about Ram, Jeep, Alfa Romeo, and Maserati, four of the heavy-hitters for FCA, but what about Dodge, Fiat, and Chrysler? We've learned about the wonderful improvements for the Demon-turned 2019 Dodge Charger SRT Hellcat, we know that Fiat will be changing up the 500e for the new electric vehicle (EV) future. What about Chrysler? Aside from the 2019 model year Pacifica, is there anything else to look toward?
New Chrysler Crossover
Don't forget about this. Announced back in January 2018, the late former CEO of FCA, Sergio Marchionne, hinted at the expansion of the Chrysler automotive brand going forward. With only three models making up the lineup, a full-size sedan, the Chrysler 300, a minivan, the Chrysler Pacifica, and its hybrid variant, the Chrysler Pacifica Hybrid, there's plenty of room. Plus, with the current state of the auto industry, and the involvement of Fiat Chrysler with Alphabet Inc. on their self-driving Waymo project, there's plenty to speculate.
Word is, Chrysler is aiming for a new crossover based off of the Chrysler Pacifica Hybrid. In an effort to meet the demands for alternative fuel source options as well as meeting the current popularity of crossovers and SUVs, Chrysler is intended to match both objectives with one vehicle. If their current pattern continues, we'll most likely see a crossover model with an internal combustion engine first, and then a hybrid or plug-in hybrid variant soon after.
Whatever Happened to the Crossfire?
Just four vehicles won't cut it though. Barring the possibility of a fifth with alternative fuel in the mix, that's four large vehicles in the lineup and just one sedan. Unless Chrysler is looking to mirror brands like Mitsubishi Motors or Jeep and wants to be known as an SUV and crossover-only automaker, then another sedan or small car should also be an idea thrown around board meetings. It could even be a sports car.
Chrysler did have a sports car once upon a time. Known as the Chrysler Crossfire, first introduced in 2001 at the North American International Auto Show as a concept, then as a production model at the 2002 Los Angeles Auto Show, this sports car went on sale in 2004, and was a unique two-seat roadster born between Chrysler and Daimler AG, a German multinational automotive corporation. Designed with a fastback roof, wide fenders, angled character lines, and an elongated hood, the Chrysler Crossfire was all about performance, riding on a rear-wheel drivetrain and built on the underpinnings of the luxury vehicle, the Mercedes-Benz SLK.
The Chrysler Crossfire did hit a few snags though. For one, the wheel sizes were different between the front and rear, with 18-inch wheels making up the front axle and 19-inch wheels in the back. For what reason, we're not sure, but the tires' lifespan didn't last long and consumers weren't happy about it. There were also some design and operational changes consumers didn't take too kindly to. What probably killed the Crossfire though was its V6 engine. Back then, a V6 wasn't known for the power it can provide today, and thus consumers didn't really buy into the "sports car" idea of the Chrysler Crossfire.
Does one bad egg really ruin the bunch? With the technological and engineering advancements we have today, perhaps Chrysler should take another shot at a sports car. Besides, didn't the FCA Group say their new program involved performance-oriented EVs? An electric sports car from Chrysler could be more possible than we think. What are you thoughts? Let us know on Aventura CJDR social media.
Photo Source/Copyright: Pinterest