Chrysler Expanding Lineup with a Crossover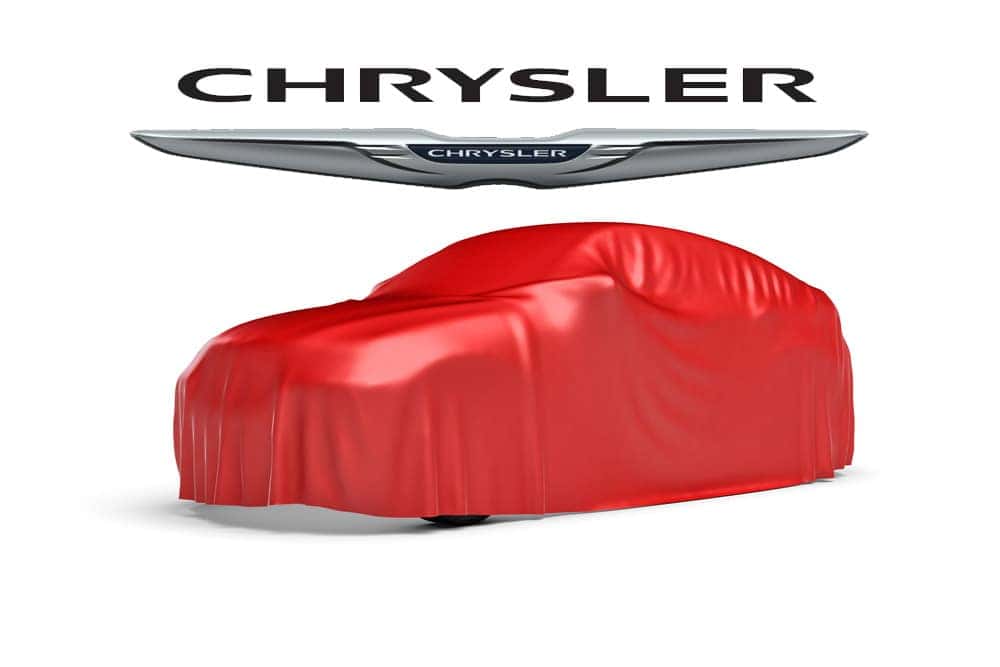 We called it. We totally called it. Okay, maybe not 100 percent right, but we were close. Not even a year ago, we discussed the next car by Chrysler if the automaker wanted to stay on top of the game. Now the news is, Chrysler will in fact be adding a new vehicle to their lineup, but instead of our theorized sedan, they're going with a crossover.
As of now, there isn't a whole lot of information on the new Chrysler crossover. During the 2018 Detroit Auto Show (check out some of the "Best at Show" for the NAIS and the Jeep Cherokee Reveal), FCA's CEO, Sergio Marchionne, dropped a couple of hints at what's in store for the FCA Group, and one of the major hints was the much-needed development of the Chrysler auto brand. The solution? A crossover.
As it currently stands, the Chrysler brand has two models – a full-size sedan, the Chrysler 300, and a minivan, the Chrysler Pacifica. While both of the Chrysler models are great, neither of them are members of the most popular car segments, which is SUVs, crossovers, and trucks. So in an effort to meet market demands without messing with their current winning formula, Chrysler is set to make a crossover based off of the Chrysler Pacifica minivan.
"We're still playing with that thing … It's there. We have the car designed and we're ready to go." – Marchionne told Motor Trend when asked about a Chrysler crossover.
So we know a Crossover concept is definitely in the mix and it's been said to come out in 2019. The new Chrysler crossover will be built at the Windsor Assembly Plant in Ontario, Canada.
"The platform is ready, and the plant can take it. We can probably get it up and running in 18 months," said Marchionne.
As far as we know, there isn't a definite design, but it seems that the vehicle's platform could be built off the Pacifica. There are, of course, other options. FCA includes several brands, after all – Abarth, Alfa Romeo, Chrysler, Dodge, Fiat, Fiat Professional, Jeep, Lancia, Maserati, and Ram Trucks. The past few years have been kind to the Jeep brand with their success of crossovers, and with all the cross-brand sharing within the FCA Group, a Jeep platform may be just as possible. There's already talk about a Chrysler being built off of the China-born 7-seater Jeep Commander concept.
In the end, there isn't a whole lot of information on the new Chrysler crossover. Going off of our theories, widely held in popularity by the rest of automotive media, is Chrysler will duplicate its current winning formula, i.e. first an internal combustion engine, followed by a plug-in hybrid variant. Just like the Chrysler Pacifica minivan, the crossover may first come out as just a regular crossover for Chrysler to dip their toes into that section of the market. Then, pending on sales, a hybrid or plug-in hybrid variant may be released.
Remember, a hybrid and a plug-in hybrid, or plug-in hybrid electric vehicle (PHEV), are two different things. Although Chrysler has a Chrysler Pacifica hybrid minivan, it's actually a plug-in hybrid. The battery pack is large enough that it can power the vehicle independently, and consumers can recharge the battery in as little as two hours in the comfort of their home (with an installed 240-volt Level II charger). Thus, a plug-in hybrid crossover could be the next step pending on the success of their new crossover, as late to the game as it may be.
What do you think? Did Chrysler mess up and get in on the crossover game too late? Or is it just in time before the flood gates open? Let us know on Aventura CJDR social media. Want to learn more about Chrysler's award-winning and segment dominating Chrysler Pacifica? Come by Aventura Chrysler Jeep Dodge Ram to test drive a Chrysler Pacifica or check out our Chrysler Pacifica inventory.
Photo Source/Copyright: Shutterstock.com/ Gearstd