Surprising Trade-ins for the Jeep Wrangler on the Rise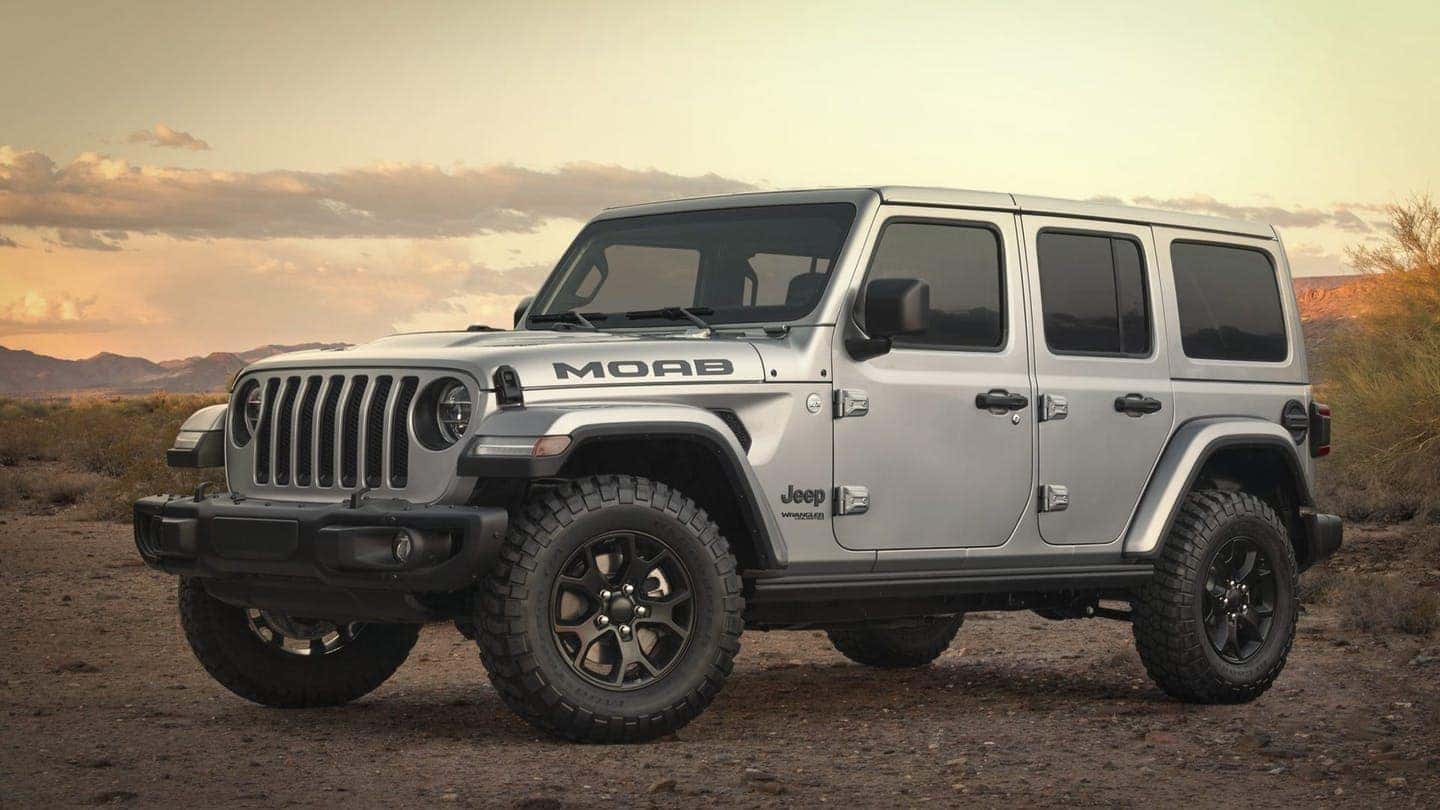 The Jeep® Wrangler is an icon of the Jeep brand and in some respect all of Fiat Chrysler Automobiles (FCA). As one of the automobile group's most successful brands next to Ram trucks, Jeep has a lot going for it in the coming years with its five-year roadmap. Most recently, the most interesting news about Jeep, and most notably the Jeep Wrangler, is that many consumers are starting to trade in their pony cars for the off-road warrior. Now that's an interesting turn of events. Why would a muscle car enthusiast suddenly get Jeep fever?
"The pony cars… a lot of them got traded in…Ford Mustang, Chevrolet Camaro, and even our Dodge Challenger." – Jeep North American Director Scott Tallon during an interview with Muscle Cars and Trucks
According to the interview, Tallon revealed that a large chunk of Jeep sales just doesn't come from repeat Jeep consumers, although Jeepers are a large part of the herd. When it comes to trade-ins, however, the market plays a different tune. When it comes to trading for a Jeep, the biggest trade-ins don't come from other trucks or vehicles equipped with enhanced off-road capabilities for rock crawling, mudding, water fording, etc. No, surprisingly a lot of the trade-ins are muscle cars.
Why would anyone want to trade-in a two- or four-door high-performance car for an off-road vehicle? Well, although muscle cars are fun, they're called "muscle car enthusiasts" because, like Jeepers, the group of people most attracted to horsepower over 700 are those that want to take the vehicle to the track. The rest of us just want something that can safely take us from point A to point B, and that means most consumers just want something practical.
Take a look at it like this: we have the Dodge Challenger and the Jeep Wrangler. Both are icons of not only their brand but American cars overall. Both vehicles are purchased not just to drive around but to boast a lifestyle choice. "This is ME". The difference is, where consumers may want a vehicle with over 700 horsepower, they don't necessarily need it. The Jeep Wrangler can offer consumers what they want as well as what they need.
Muscle cars aren't the only vehicles seeing a spike in trade-ins. Many trucks have also been brought to Jeep after the debut of the 2020 Jeep Gladiator midsize pickup truck. Midsize and full-size pickup truck owners flocked to Jeep after the Gladiator came out, offering plenty of competition against the Toyota Tacoma and Chevy Colorado. Aside from that though, the rest of the Jeep lineup doesn't cast the same spell on muscle car and truck enthusiasts alike.
We're not saying anyone with a Dodge vehicle or Ram truck should trade-in. The upcoming 2020 Dodge Charger is looking better every day, especially with the recently announced limited edition 2020 Dodge Charger SRT Hellcat Widebody Daytona 50th Anniversary Edition. Plus, Ram recently released the pricing for the 2020 Ram 1500 EcoDiesel, already a winner in the hearts of truck lovers everywhere. There may be some conversion to Jeep, but not enough to completely wipe out all of the excitement these vehicles are bringing to the 2020 model year.
So that's an interesting tidbit. Do you own a muscle car or truck? Do you like it more than a Jeep or would you be willing to trade it in? Let us know your thoughts on Aventura Chrysler Jeep Dodge Ram social media, or check out the Jeep Wrangler with a test drive today.
Photo Source/Copyright: thedrive.com