Popular Ram Truck Upgrades and Modifications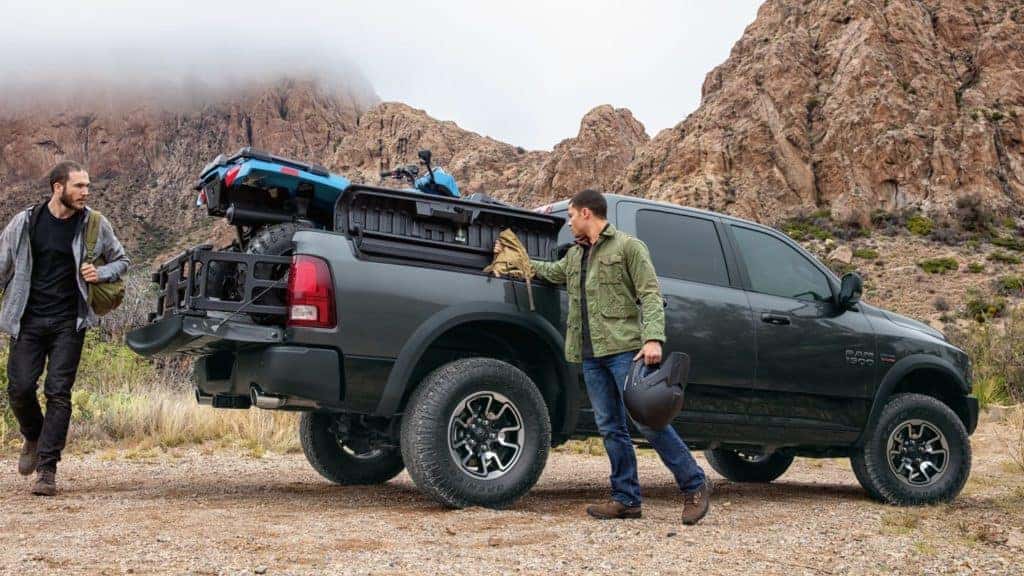 If all the configuration options offered by a Ram truck aren't enough for the average consumer, that's alright. Just like a Jeep, there are plenty of ways consumers can modify their Ram truck with unique features and style that make it theirs. Here are some of the most popular mods for Ram 1500 models.
Now, we have covered many different modifications for the Ram 1500 before. There are many ways someone can add suspension to a Ram truck. There are also a couple of things one can do to improve the fuel economy of a Ram pickup truck. It doesn't stop there though, no sir.
Utilities
By far, possibly the best available upgrade one can add onto their Ram 1500 truck is the Class-Exclusive RamBox® Cargo Management System. Attached to the side rails of the truck bed and designed with several compartments for tools and equipment, the RamBox is the utility modification to choose when getting a Ram truck (available option add-on). It lights up to illuminate items in the dark, won't break easily, and has a draining system – that means keeping beers cold as a nice reward after all tasks have been completed. Plus, the RamBox locks and unlocks with the push of a button with the available Class-Exclusive AllSecure® Central Locking System.
Exterior Additions
The exterior of a Ram truck is unmistakable from any other truck out there, so we're not talking aesthetics, although chrome accents and dual-tone paint jobs are popular. If looking to modify the exterior of a Ram 1500 for specific reasons, then one may want to look into a new set of lights, upgrading the exterior mirrors, or even a body kit depending on the tasks ahead. There's also always a tonneau cover and truck caps for keeping cargo secure or turning that truck into a small camper.
Modifying the Interior
Yes, there's upgrades like leather upholstery, as mentioned above. There's also technology, like upgrading the audio system or opting in for an infotainment system if not readily available. When it comes to sprucing up, seat covers and inserts and floor mats can not only increase one's comfort in a Ram truck but also make cleaning it easier after a long day's work.
Rims and Tires
Many Ram trucks, like the Ram 1500, come standard on 17-inch steel wheels. However, some have the option of upgrading them to aluminum wheels for a lighter vehicle, or larger wheels if looking to go off-road. What truck enthusiast doesn't like to get a little muddy anyhow? Just be sure to give it a good scrubbing and clean that truck after mudding.
Well, we think that about covers it, but we like to hear from our readers. Any other popular Ram truck mods, upgrades, or options you can think of? Let us know on social media.
Photo Source/Copyright: RamTrucks.com