Join the Dodge 1320 Club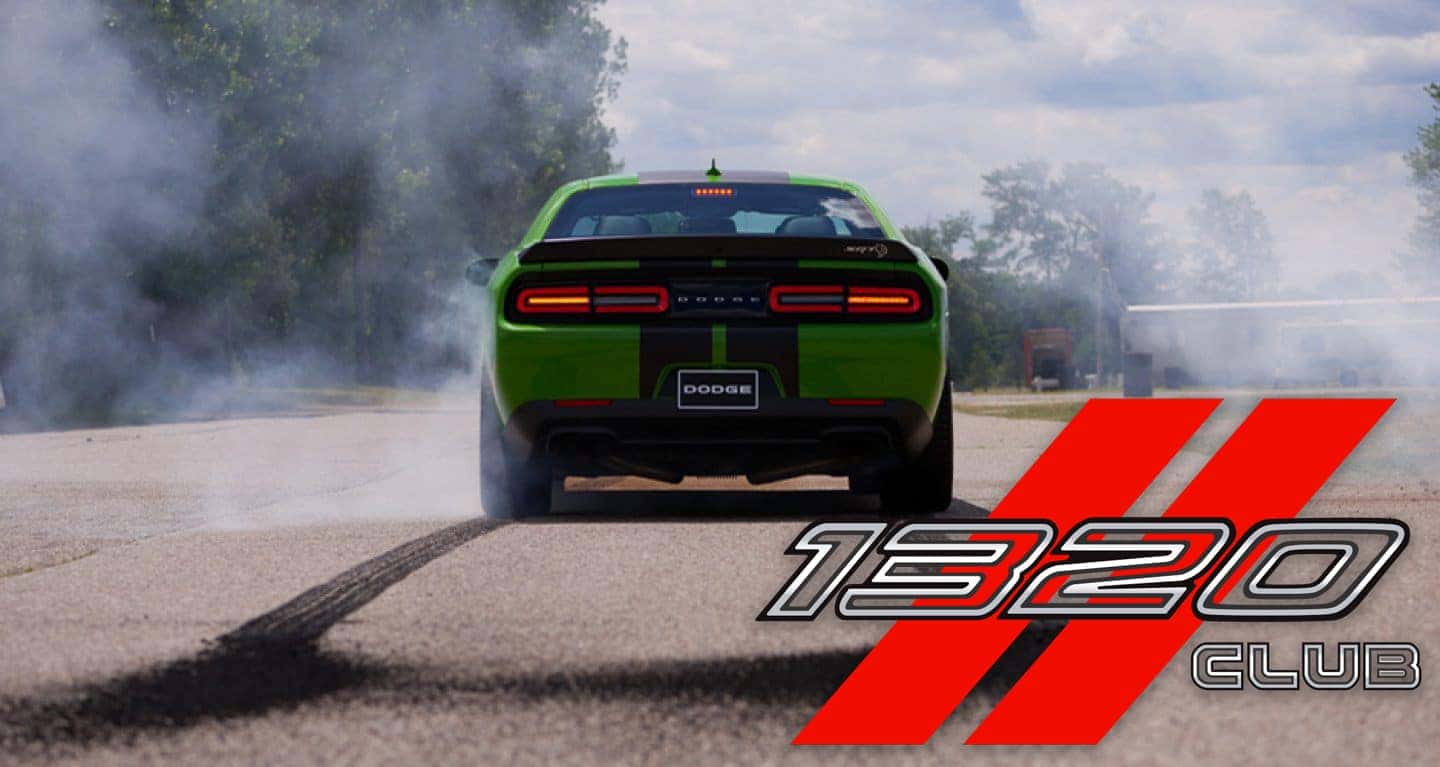 The Specialty Equipment Market Association (SEMA) 2018 Auto Show sure was something wasn't it? There were a lot of great concepts popping up throughout the week, but we think the Hellephant engine crate from Mopar truly stole the show. With so much going on in so little time, it's pretty easy for journalists and reporters to miss another large announcement for Dodge muscle car enthusiasts. Taking the 1320 moniker to another level, Dodge is giving drag racing fans a way to share their record times and achievements on a larger scale than Dodge and SRT Performance Pages.
Remember the Dodge Garage? It was a pretty neat concept when it first launched, and is still going strong today. Basically a content hub for all things Dodge, consumers could find the latest tweets that mention Dodge highlighted on their daily social media feed, the latest news, Dodge merchandise, events, and even exclusive media. To sweeten the pot, Dodge is stepping up the game another notch by giving Dodge brand enthusiasts a means of recording and sharing their achievements with others who will really appreciate the numbers with the 1320 Club.
"The 1320 Club provides our Dodge brand enthusiasts with an exclusive online destination to record and share their official quarter-mile achievements within the drag racing community…With more Dodge brand enthusiasts than ever wanting to be part of our 'brotherhood of muscle,' the addition of the 1320 Club to the Dodge Garage further expands the ultimate digital content hub where muscle car and race enthusiasts can find the latest on all things Dodge, SRT and Mopar." – Steve Beahm, Head of Passenger Car Brands – Dodge, SRT, Chrysler and FIAT, FCA – North America.
Living on the Dodge Garage website, drivers can race to the top spot on the charts by following the Stock or Modified 1320 Club Leaderboard and submitting their own recordings. Not only this, but like the Jeep Badge of Honor Program, Dodge owners can get their own specially designed achievement badges, available for purchase to display on their vehicles. Produced in gray for Stock or red for Modified, the following badges can be earned:
Complete a quarter-mile run anywhere between 8.0 and 13.9 seconds.
Covering 60 feet between 1.4 to 2.0 seconds.
Hitting a top speed, ranging from 105 to 170 mph.
Complete any of those three, purchase the decal, and get an exclusive 1320 Club hat with it. There will also be a social media hashtag, #SaveYourSlips, to give 1320 Club Members the ultimate bragging rights by uploading the slips and joining the leaderboard. So, wondering how to join?
First, you need to own a 2008-current Dodge Challenger or 2006-current Charger. Then, go to DodgeGarage.com and login or create an account. New members to Club 1320 will need to provide their vehicle year, model and trim level details; provide vehicle VIN (not for public display); select "Stock" or "Modified" and provide a list of modifications, if applicable; and create your "My Garage" public profile. Then, members can take the safe racing pledge and start submitting official time slips, do some bench racing, and earn those achievement badges.
Submissions are reviewed and verified by Dodge Garage administrators for credibility, and once approved, members will receive an email confirming their level of achievement, and new achievement badges will be added to their Dodge Garage profile to be shared on social media and available for purchase as decals to display. The 1320 Club is currently open exclusively to U.S. and Canadian owners of late model Dodge Challengers (2008 – current) and Chargers (2006 – current).
What are you waiting for? Find your (eligible) ready-to-race Dodge Challenger or Dodge Charger at Aventura Chrysler Jeep Dodge Ram and join the leaderboards. We'll see you up there.
Photo Source/Copyright: Dodge