Jeep Starts the First-ever Jeep Adventure Academy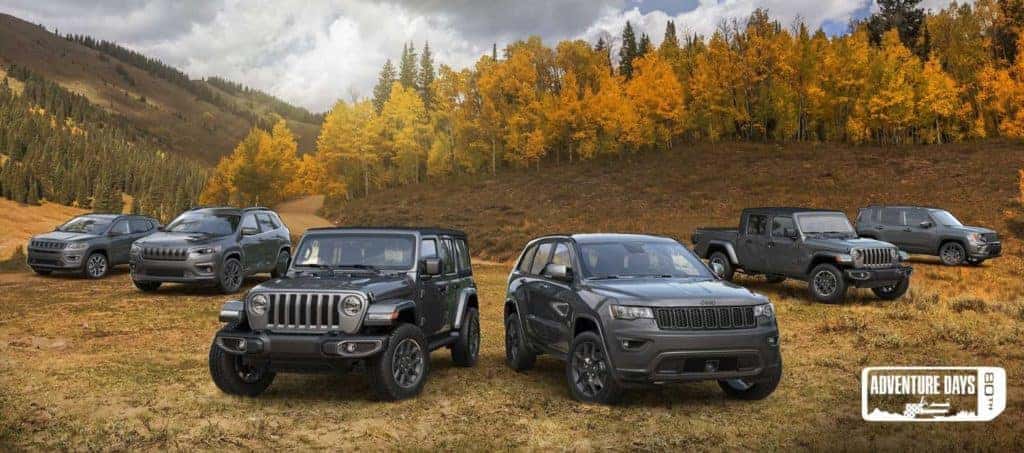 With all the crazy high-performance vehicles that come from the Fiat Chrysler Automobiles (FCA) group, like the Dodge Challenger, and more recently, the award-winning Dodge Challenger SRT Hellcat Redeye, consumers need to go back to school. It's not a bad thing, not everyone is born with the know-how to handle all that horsepower, and that's why there are Driving Schools, like the SRT High Performance Driving School, for teaching people how to get behind the wheel of an SRT Hellcat. The same can be said for Jeepers – no, they're not born with off-roading wisdom – some even flood the engine in their first week with an attempt at water fording. That's why the Jeep® brand is starting up its first-ever Jeep Adventure Academy to get Jeepers off-roading with the knowledge and know-how of getting the most out of their Jeep.
"Off-roading is a rite of passage for Jeep 4×4 owners and the new Jeep Adventure Academy will provide key knowledge every off-roader can use for hitting the trails…The new Jeep Adventure Academy underscores the Jeep brand's commitment to delivering Jeep 4×4 vehicles that provide owners with a sense of capability, safety and security to handle any condition or adventure with confidence." – Jim Morrison, Head of Jeep Brand, FCA – North America
Jeep is currently producing plug-in hybrid versions of every model in the lineup, with the most recent model, the Wrangler 4xe, getting the spotlight with the Carl Sagan Pale Blue Dot monologue. Getting stranded isn't any fun, but getting stuck and already losing battery power can be a frightening experience. So before taking your Jeep off-road, check out the Jeep Adventure Academy for hands-on, off-road driving instructions during courses led by off-roading experts and prominent instructors from Jeep Jamboree USA.
Starting this October, 2020, participants who join in the courses will learn everything from off-roading basics to Jeep brand vehicle's legendary capability, all while being able to rub some elbows – literally now that hand shakes are off the table – and build possibly lifelong connections within the Jeep brand community of adventure seekers. Classes will have a focus on several essential areas of off-roading instruction for newcomers looking to push that off-road button. The courses cover 4×4 system basics, driving techniques, trail etiquette, vehicle preparation and equipment, how to properly read terrain and challenging obstacles, safety tips and more.
Now, here's the bad news. Not known for its hills and valleys, South Florida is not the place to really get the most out of a Jeep. Instead, consumers looking for professionals will need to travel west…far west. During the first three weeks in October, the Jeep Adventure Academy will take place at the following locations:
      Holly Oaks Off-road Vehicle Park, Holly, Michigan: October 2-4
      Southern Missouri Off-Road Ranch, Seymour, Missouri: October 9-11
      Hollister Hills State Vehicular Recreation Area, Hollister, California: October 16-18
Some good news: it's fairly cheap, with a one-day session starting at $99. It does, of course, require you to own a Jeep, and cover your own travel and lodging costs. Call it a little adventure after all the mayhem COVID-19 has brought into our lives. If looking to go off-road and learn from the best, head on over to jeepadventureacademy.com to register.
Then, be sure to share any fun pictures you take with us on Aventura Chrysler Jeep Dodge Ram social media. And if you've ever been wary about buying your own Jeep because you're not sure how much 4×4 action you're going to get out of it, now is the perfect time to get a lesson or two.
Photo Source/Copyright: Jeep.com