Jeep Starts New #JeepFamily Campaign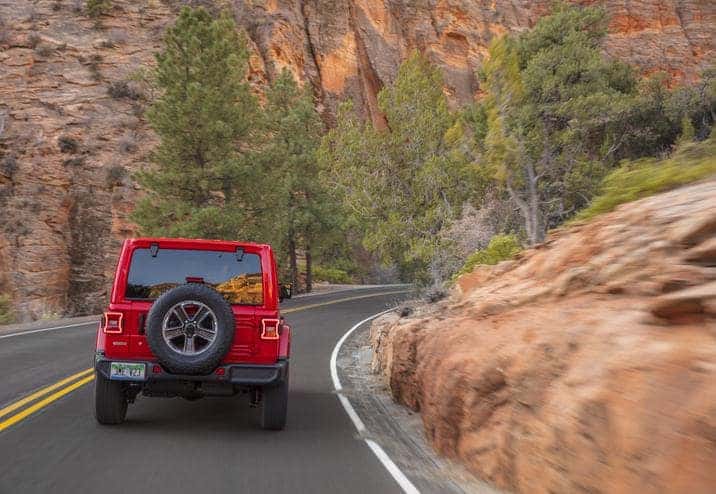 Fiat Chrysler Automobiles (FCA) has been going through some interesting changes lately, and we're not just talking about that FCA/PSA merger. Several of the automakers have started to make the transition into alternative fuel and developing plug-in hybrid and all-electric model lineups, like the Jeep® Renegade 4xe and Jeep Compass 4xe. Two automakers have even given consumers an incentive to purchase the newest models, like the 2020 Dodge Power Dollars Program. Not to be outdone, Jeep is giving Jeepers another reason to buy one of their new off-road SUVs. For the first-time ever, consumers have access to special pricing for select models of the Jeep Wrangler.
Becoming part of a car family is a bond. A bond like no other, some would say. Muscle car enthusiasts, motorheads, Jeepers, other types of people who obsess over cars – all these people have something they love about cars, and they each have a family they can call their own. For all the off-road enthusiasts, especially Jeepers, this is your chance to become a part of the global Jeep family. It all starts with a new campaign, the Jeep Wrangler 'Friends & Family' initiative, and a 30-second TV and online spot featuring the song "Young".
"Young" is actually a custom track created specifically for the Jeep brand. It was the result of an innovative partnership with NBC's hit series "Songland" last summer.  For this 30-second spot, the song (written by Katelyn Tarver) will be performed by Old Dominion.
"The Jeep brand is the longest lasting 4×4 SUV brand with more than 11 million vehicles on the road today, including nearly three million Jeep Wrangler SUVs…Jeep Wrangler has countless loyal fans and, as part of our spring celebration, we're taking this opportunity to invite even more consumers into our Jeep family." – Jim Morrison, Head of Jeep Brand – FCA North America
A new social media campaign will also be launching soon. Under the hashtag #JeepFamily, already 13 million strong across many social channels, the Jeep brand will be giving Jeep owners, fans, and followers the opportunity to show up on the Jeep social media feed. Jeep owners are encouraged to share their photos and stories of off-road adventures in Jeep vehicles, why they love the Jeep brand, why they love their vehicle, and what it means to be a part of the #JeepFamily. With over 80 years in the making, Jeep stories are only stories a true Jeeper can tell.
This new campaign is just the beginning, too. Easter Jeep Safari is just around the corner, and we all know every year amazing concepts from Mopar and the most outrageous add-ons for Jeep SUVs always pop up at the Safari. Plus, one lucky Jeeper will have the chance to attend Easter Jeep Safari, also known as the "ultimate Jeep family reunion", and an all-expenses-paid trip to Moab where the lucky winner will get to drive his or her own Jeep vehicle, or have a Jeep Wrangler provided to them, to drive on incredible trails for an adventure of a lifetime. Are you a Jeeper? We'd like to hear about it on Aventura Chrysler Jeep Dodge Ram social media.
Photo Source/Copyright: FCA Media