Jeep Releases New Earth Odyssey Ad Spot for Wrangler 4xe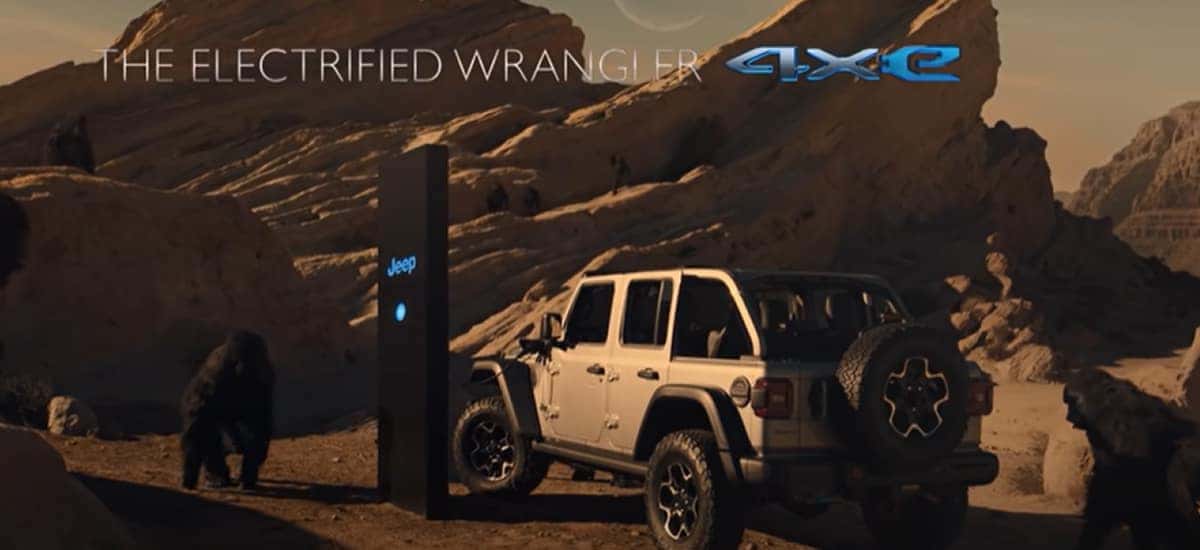 Earth Day may have come and gone, but just like Valentine's Day, you don't show your love on just that one day and then forget about her (or him) for the other 364 days in the year. And if you do that, I suggest not coming home without some flowers or something, jeez. And while we're talking about the Earth, plant a tree. We're not here to wave signs and shout slogans though, we're here to talk about what off-road automaker Jeep is doing to save the planet with the Jeep Wrangler 4xe plug-in hybrid.
Called the "Earth Day: Video Conference Call," an arrangement of animals make their appearance. At least no one expected these creatures to use Zoom, although it would be funny to see a "I'm not a human" clip in response to the lawyer, "I'm not a cat" clip. Speaking of pop culture, there was also a mysterious object erected in the background of this ad similar to the monolith in Utah stunt. Many of the animals shown are apes, owls, snakes, elephants and alligators, to hippos, peacocks, iguanas, lions and wolves – and unique names will appear for each.
Then there is the "Earth Odyssey" video, a 60-second spot Jeep put together. Again, Jeep is using a classic tune to make up the background of its ad. The last one was the first ad for the Jeep Wrangler 4xe "Pale Blue Dot" monologue by Carl Sagan. This time, it's the theme from the 2001 Space Odyssey film. If the name isn't recognizable, the tune surely is. Except this time, Jeep puts a spin on things with Chicago-based agency Highdive by composing a unique version of the Odyssey theme. This time, it's an assortment of animal sounds, and some great editing skills, to make up the same theme. All the while, the Jeep Wrangler 4xe is driving around, showing off its performance.
Jeep crosses a variety of landscapes while animals sing "Also Sprach Zarathustra," the official name of the popular theme. At the end, to remind us that this is a Jeep plug-in hybrid and not just an off-road warrior, the ad ends with the Jeep Wrangler 4xe plugging in to charge up. The Wrangler 4xe isn't the only plug-in hybrid by Jeep. Although the Wrangler 4xe has been made available on a global scale, the Jeep Compass 4xe and Renegade 4xe were only released overseas as First Edition Models. In addition, a Grand Wagoneer 4xe has been spotted, as well. Years ago, Jeep announced it would produce an electrified version of every model in the lineup, and so far the automaker is making good on its word.
If you feel like going green, you can find a new Jeep Wrangler 4xe at Aventura Chrysler Jeep Dodge Ram. Not in the market for a new vehicle but want to show your Jeep Pride? Jeep also recently opened a new storefront on Amazon to sell Jeep merchandise, including apparel, adventure/camping gear, iconic collections, children's merchandise, home products and mobile accessories. Stay up to date with all Jeep 4xe news when you follow us on Aventura Chrysler Jeep Dodge Ram social media.
Photo Source/Copyright:  Youtube/Jeep