Jeep Launches New "Made for What You're Made Of" Campaign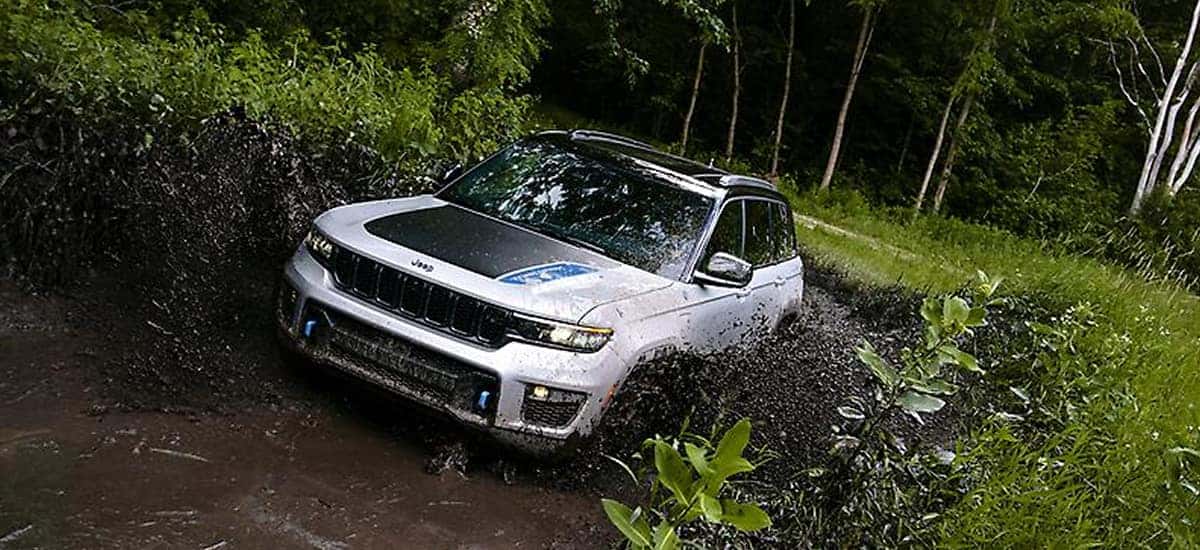 Although the spring of 2022 has only started, people are already talking about the summer. Why? Let's enjoy the small break between bitter cold and blistering heat. The summer is not all that great, and spring is a time for renewal. It's also a great time for automakers to renew the passion of their fans and consumers. What better way than to launch a new marketing campaign? Recently, Jeep® released its new marketing campaign, "Made for What You're Made Of." A 30-second spot featuring the new Grand Cherokee, Grand Cherokee L, and Grand Cherokee 4xe, the ad should be interesting. At the time of this post, the Jeep social media director has mistakenly listed this video as "private"…nice one.
"The 'Made for What You're Made Of' campaign is rooted in the 'go anywhere, do anything' spirit of the Jeep brand and its vehicle owners, fans and followers…As the Grand Cherokee has evolved over the years, so has our owners' ability to seek out more fulfilling experiences, and the Jeep brand's goal is to give them a vehicle that allows them to explore the world they live in and to enjoy life to its fullest." – Marissa Hunter, senior vice president of marketing, Stellantis – North America
When the video is actually released, the video will show up on the brand's social media channels, including Facebook, Instagram, Twitter and YouTube, as well as on television, plus college basketball playoff programming. Automakers are aiming towards the youth now more than ever with Millennials and Gen Z starting to make up the majority of the automotive market. Yeah, some of us are even 40, believe it or not. Where has the time gone? The automaker calls Jeep 4×4 owners are nature lovers, athletes, adrenaline junkies, sunrise and sunset chasers "and so much more" –  Jeepers, the official name given to the group of Jeep fans everywhere. The "Made for What You're Made Of" ad-spot features a Paralympian runner, ice diver and a base jumper, all filmed in Colorado and Utah, to show it isn't online quizzes and personality tests that show what someone is made of. It's when they step out in the world and blaze their own trail.
A 4×4 automaker, Jeep has always built vehicles able to handle all kinds of terrain. Whether following the beaten path or trying something new, Jeepers pursue outdoor adventure. Is there any other automotive brand that enables the sense of freedom, loyalty, and camaraderie that can be found in the Jeeper community? As the Jeep brand continues to evolve, we hope its consumers will evolve with it. The Jeep Wrangler 4xe was a big hit, and won the 2022 Women's World Car of the Year (WWCOTY) Awards last month (February 2022). Coming up soon enough is the 2022 Grand Cherokee 4xe, and soon enough, the first-ever fully electric SUV by Jeep next year in 2023. We learned about that little surprise and more during the Stellantis Dare Forward 2030 digital conference earlier this month (March 2022).
A lot of plans are bound to spring up for Jeep and Stellantis as a whole over the next few years. Keep an eye on it when you follow us on Aventura Chrysler Jeep Dodge Ram social media. You can also become a Jeeper yourself when you buy a new Jeep SUV at Aventura Chrysler Jeep Dodge Ram today.
Photo Source/Copyright: Jeep