FCA Starts Rideshare & Swap Service with Jeep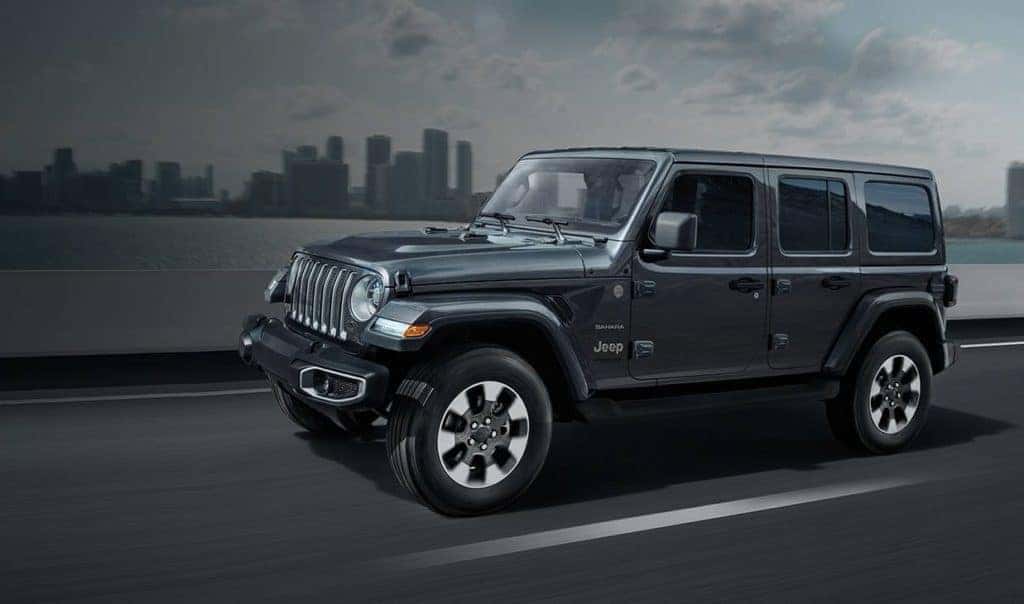 With several other parts of the world starting to build a popularity with ridesharing, ranging from renting bicycles to carpool services like the Kango Childcare Rideshare and Chrysler Pacifica Hybrid team up. If we stretch the term a bit, even ride-hailing services that offer carpool, like Uber, Lyft, and even Waymo One, could be considered a ridesharing service. It's a little unheard of, but Fiat Chrysler Automobiles (FCA) is going to pilot a car sharing subscription service, starting with their popular and successful Jeep® brand.
Jeep Sharing
Over the course of three months, FCA will be testing two avenues for Jeep sharing. One is a team up between FCA and peer-to-peer car sharing startup Turo, and the other is a service that allows Jeep owners to swap vehicles, in partnership with Avis Budget Group Inc. Both partnerships are slated to last during the three months of the pilot, taking place in Boston, Massachusetts. Both pilots will be starting late January 2019, and will be limited to the first 100 owners who register for each.
It's a pretty interesting idea. Car-sharing marketplace Turo has 350,000 vehicles listed and more than 850 unique makes and models available. Through the service, users have the option to rent another driver's privately-owned car locally, while the owner makes money to offset the cost of car payments. One could even call it a community-owned car rental service. Turo claims its prices are up to 35% below traditional car rental agencies and owners make around $500 a month from lending out their vehicle. Now that's a nice off-set for car payments, or even a mortgage/rent if the vehicle has been paid off.
"As Turo hosts, Jeep buyers can get help covering their payments, offset the cost of ownership entirely, or even turn a profit. These earnings open up the ability to afford a more upscale vehicle, whether it's with added options or a different model previously thought unattainable…This partnership is a natural fit for Jeep and Turo. Models across the Jeep lineup have long been among the most popular vehicles for guests on Turo — their versatility appeals to adventure-seekers across the US, no matter the region or season. Jeep owners will find the Turo marketplace a welcoming and engaging place to share these adventures." – Andre Haddad, the company's founder.
Jeep Swap
Then there's the program with Avis Budget Group, where owners will be able to swap their Jeep for another vehicle, such as a Ram pickup or Dodge Challenger. Supplying the inventory for the pilot program, Avis Budget Group will allow participants to change models as often as six times during the three-month pilot. Avis extends the service by delivering the first two swaps to the driver, but drivers will be required to collect any future vehicles themselves.
Both programs give drivers and consumers a chance to not only try out other vehicles, but also gives FCA an idea of what works and what doesn't. With a rise in sales breaking records, FCA brands have been doing well, and with alternative fuel vehicles being added to their lineup, it makes sense that they want to find out what vehicles are the most popular before adding an electric motor to it. Tim Kuniskis, head of the Jeep brand in North America, had a lot to say about that.
"All these people who are casually going, Is it for me or not for me?,' I can then get them as potential prospects to sell them a brand-new Wrangler…We'll find out what's good and what's bad, what customers like and what they don't like, and ultimately from that we'll decide if we want to do this as something we promote to our dealerships at the time of sale." – Kuniskis said in an interview at the 2019 NAIAS/Detroit Auto Show.
What do you think of these services? Let us know your thoughts on Aventura Chrysler jeep Dodge Ram social media. It may be too late to join the program, but consumers can find out why Jeepers love their Jeep with a look through our Jeep inventory.
Photo Source/Copyright: Jeep.com